The Catholic Church in Ireland is facing huge change, as an effective pause on retirements in response to the pandemic comes to an end.
The church expects many priests who delayed retirement over the past two years to step down in the coming months, forcing a reduction in the level of services being offered, and the remaining clergy to be shared between different communities and parishes.
National figures for the age profile of clergy are not compiled. Nor are figures for the number of retirements due. However, parish priests must submit a retirement letter when they reach 75.
The reality though is that many parish priests - along with priests in all roles - have been working, in both full-time and part-time roles, well beyond that.
We need your consent to load this rte-player contentWe use rte-player to manage extra content that can set cookies on your device and collect data about your activity. Please review their details and accept them to load the content.Manage Preferences
A snapshot of the number of priests due to retire in selected dioceses is indicative of the national trend.
According to figures published by the Irish Examiner earlier this week, almost one-tenth of the 70 priests in the Diocese of Cloyne in north and east Co Cork are due to retire between now and 2023. In the Diocese of Galway, Kilmacduagh and Kilfenora, seven of the 40 priests in full-time ministry there will retire in the same timeframe.
In the Diocese of Cork and Ross, 11 priests are due to retire over the next three years. The Irish Examiner article said nine of the diocese's 94 serving parish priests are aged over 75.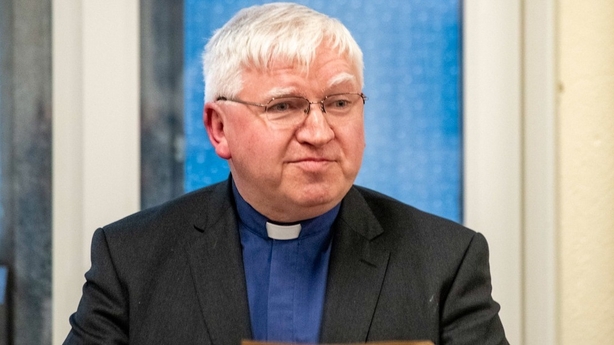 The issue has been developing over decades because of falling vocations and an ageing clergy, according to Fr Tom Hayes, Parish Priest at Enniskeane in West Cork, part of the Diocese of Cork and Ross. He said, however, it has been accelerated by the pandemic - another consequence of coronavirus on our communities.
"I think the obvious change is that, in the next decade or so, the visible number of priests serving in every diocese is going to hit a cliff edge," Fr Hayes told RTÉ News.
He added: "What is happening is that priests ministering at the moment have, through huge generosity, extended their hours of service and availability.
"Obviously, we are going to arrive at a point where that solution isn't sustainable any more ... Parishes are going to be left without resident priests in many cases and the overall number of priests in the diocese is going to drop in the next couple of years."
Fr Hayes cited the example of his home parish of Drimoleague in west Cork, which was served by four resident priests when he was growing up there. Today, he said, there are no priests living in the parish.
He said coronavirus has also hampered the church's ability to be able to plan properly for the changes that need to take place. Restrictions have meant meetings could not take place.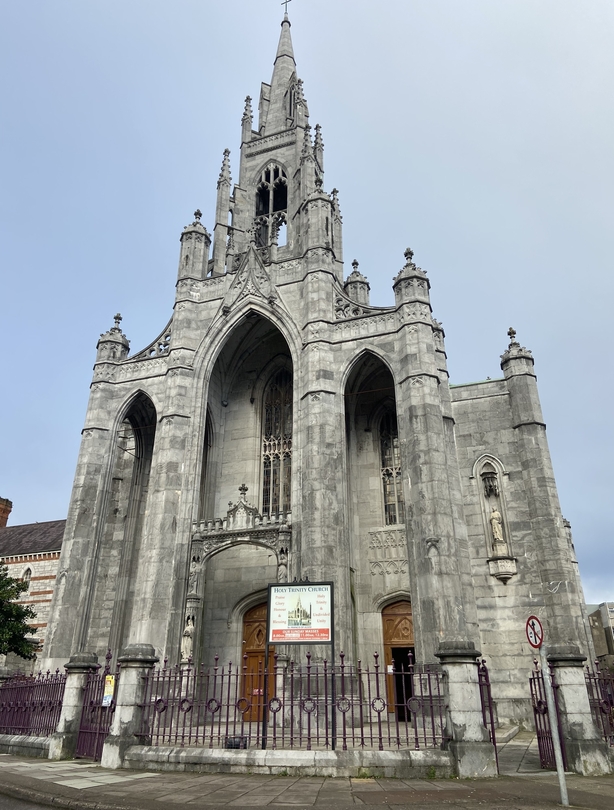 However, he said there are positives too, with lay people now taking leadership roles in parishes.
He pointed to an initiative promoted by his own bishop, Dr Fintan Gavin, in the Diocese of Cork and Ross, where lay people play a more active role in leading prayer at funerals and in supporting those who have been bereaved. He said the roles of priests and lay people are now more collaborative and the opportunities for further collaboration will increase.
"Working collaboratively with lay people is actually a really lovely and positive thing to be doing," he said.
For some priests, however, retirement is not an option, irrespective of age.
The Capuchin Order has a community at the Holy Trinity Church in Cork city centre. The Franciscans have been ministering there to the people of Cork for more than 150 years.
Today though, the community is ageing - the average age of the ten priests and brothers there is in the mid-to-late 70s.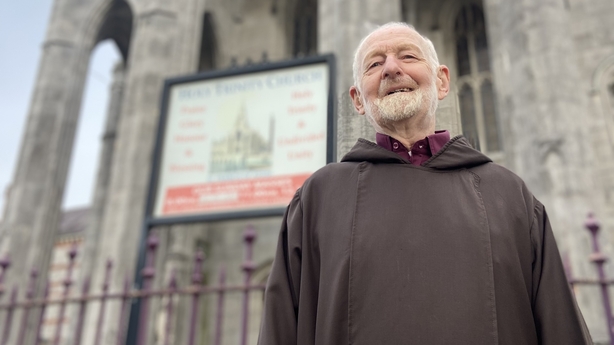 Brother Dermot Lynch is Guardian of the Holy Trinity Church. He joined the Capuchins in 1964 and was ordained a priest in 1979. He is now 78, but there is no talk of retirement there, or among his community.
"We are a group of brothers living the gospel in the manner of St Francis, and that is what our main ministry is," Br Lynch said.
"I suppose it's like a family. We didn't enter to do a job. We just decided to joint the Capuchin Franciscan Order following St Francis and, for as long as we can live, we live together as brothers, so it's not a job or a task at all. So, it's quite an easy life - what would you be retiring from!"
The Catholic Church in Ireland has acknowledged that the age profile of the clergy is a critical issue.
Through a "synodal pathway" over the next five years, it has sought the views of everyone involved in the church in Ireland in devising a way forward in what will be a very different faith environment.