Two fishermen drowned after their trawler capsized and sank "extremely quickly" while they were hauling scallops on board in January of last year, an inquest has heard.
Verdicts of accidental death as a result of drowning have been returned in relation to the deaths of William Whelan, 41, and Joe Sinnott, 65, whose trawler, the Alize, sank while returning to the south Wexford coast on 4 January 2020.
The two men had been fishing for scallops since the previous morning, an inquest in Wexford heard today.
They had caught 29 bags of scallops, each weighing 35kg, which was about one-third of the recommended weight for their trawler.
The Alize had been extensively refurbished after being purchased by Mr Whelan's father in 2013, and was in compliance with all safety conditions. The men were wearing lifejackets.
The Alize sank at about 10.30pm on the night of 4 January 2020 when Mr Sinnott who was from Kilmore Quay, Co Wexford and Mr Whelan from Saltmills, Co Wexford were returning to harbour.
They were due into harbour at about 11.15pm and had been in regular contact with family members during the day and the previous day.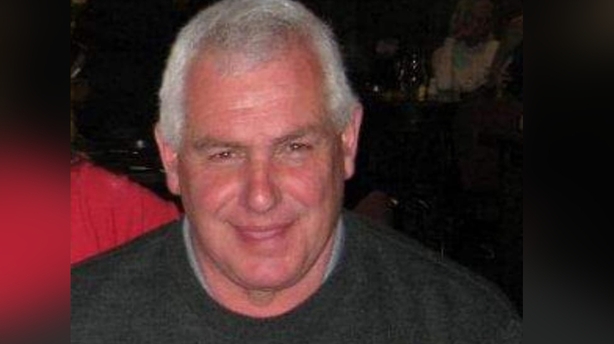 Mr Sinnott was later taken from the sea by the R117 Coast Guard helicopter but was pronounced dead in hospital.
Following an extensive search involving State and voluntary agencies and individuals, the body of Willie Whelan was found on 22 January 2020 on the deck of the Alize's wreck, underwater, by members of the Hook Sub Aqua Club. The body was recovered by navy divers two days later.
Today's inquest heard that the Emergency Position Indicating Radio Beacon (EPIRB) was activated at 10.30pm on the night of 4 January.
Coroner Dr Sean Nixon said that the Marine Casualty Investigation Board's inquiry into the tragedy found there were no distress calls and no flares, and the body of the skipper William Whelan was trapped behind equipment on the deck of the Alize, all of which indicated that the boat sank "extremely quickly", with no time to issue distress calls or flares.
"It's likely that this happened when the catch was being retrieved," he said.
"It's likely that the sudden sinking was related to some loss of transverse stability, this was likely to have occurred while the scallops were being retrieved.
"This in turn would have caused the boat to capsize. This is likely, but not proven to be the cause."
After verdicts of accidental death were agreed by the jury, Dr Nixon said the tragedy highlighted the "extreme bravery" of fishing crews who go out every day on our fishing fleets every day, "in all sorts of conditions and work under very difficult circumstances".