A not-for-profit organisation which helps the re-homing and retraining of racehorses once their careers on the tracks have ended, says demand for its service is growing.
Some of the racehorses that Treo Eile has supported have gone to have a second career in show-jumping, while others have gone into dressage.
Ex-racehorse Supasundae is among those to have found a second career. It is just over a year since he ran his last race in Fairyhouse and a decision was made to retire him then.
The multiple Grade 1 winner over hurdles, who will be 12-years-old on 1 January, has a new role now at Robbie Power's yard in Summerhill, Co Meath.
"He's a horse I've always been fond of. He's got a great temperament and a fantastic attitude," explains Mr Power.
"It's great to have a horse like him that you can give another life to. He's great fun. He's just enjoying life at the moment.
"We've got lot of racehorses, young horses that come through the yard, who are learning how to jump and Sundae will lead them up over the hurdles and over the baby logs and all that. So he's sort of the school master teaching the babies coming along what to do."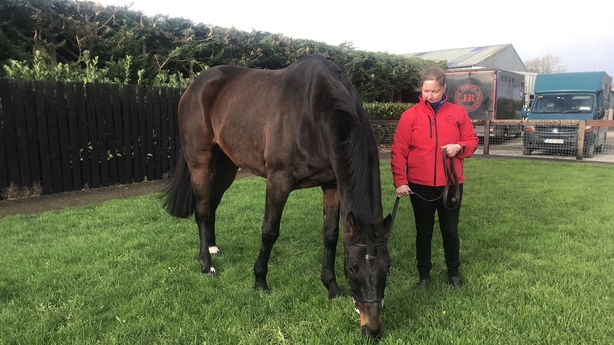 Robbie's sister Elizabeth Power, a high-performance event rider, has had huge success with Soladoun, another ex-racehorse.
In 2018, she along with the then 11-year-old gelding, scored a hugely impressive ninth place finish at the 2018 five-star Burghley International Horse Trials in the UK.
"This guy was always quite special. He was very talented and a bit of monkey, so we kept him eventing and he's got to the very top level," Ms Power said.
Treo Eile, founded by Sarah Sands, is now hoping more people will follow suit.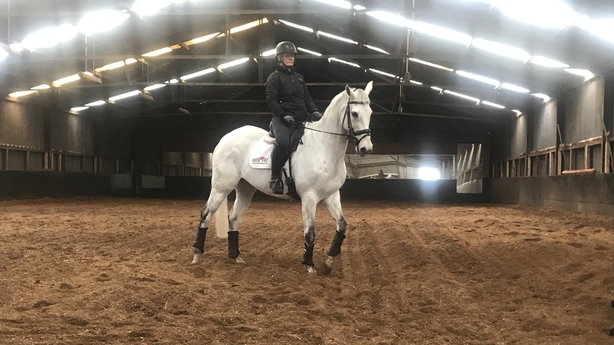 "Thoroughbreds are natural athletes and, as one of the most intelligent breeds, they're actually very easy to retrain, so we're trying to encourage more people to take that on," Ms Sands said.
Racehorse trainer Jessica Harrington is among those supporting the programme.
"There are a lot things that these horses can do. They can be hacking horses, they can be companion horses, they can be show jumping horses, eventers or even dressage horses," Ms Harrington said.
"A thoroughbred is a very adaptable creature and they're quick to learn and they're quick to learn new life."