Gold and silver are classed as precious metals but in north Leitrim these days, the treasure being talked about most is the environment.
A group called 'Treasure Leitrim' was formed just a few weeks ago when it emerged that consideration is being given to granting a prospecting licence for minerals, including gold and silver.
It is being sought by Flintridge Resources Ltd in the north of the county, near Manorhamilton.
The group is calling on the Minister for the Environment, Eamon Ryan, not to grant a prospecting licence to the company.
People have until Sunday, 7 November, to submit objections to the proposed licence.
Jamie Murphy, one of the founders of Treasure Leitrim, said they have been overwhelmed by support in the short time since setting up.
He said the mining industry was an "extractive carbon-heavy industry" and he was shocked that consideration was being given to a licence "at a time when the world is focused on COP26".
While the Department of Environment, Climate and Communications said the granting of a prospecting licence does not confer a right to mine, Treasure Leitrim contends that it is a foothold into the county and that the industry is not applying for a licence "for the good of its health".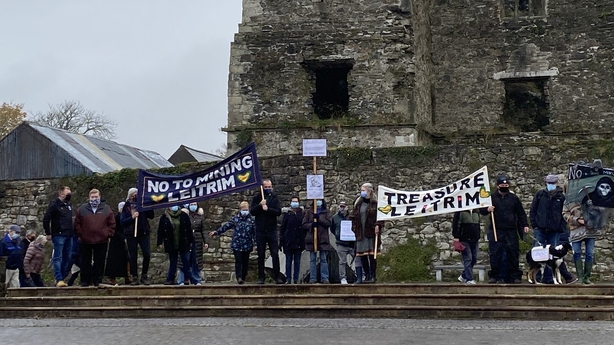 A spokesperson for the Department confirmed that it received an application for a prospecting licence (PL) in two areas near Manorhamilton in June.
Such a licence is normally valid for a period of six years and the majority of prospecting activities carried out under a PL are temporary and involve minimal disturbance.
"All proposed exploration activities are the subject of environmental screening by the Geoscience Regulation Office to ensure they will not give rise to any significant adverse effects on the environment," he said.
The Department's statement, however, does not give any comfort to Manorhamilton Fianna Fáil Councillor, Mary Bohan, whose motion to call on Minister Ryan not to grant a licence was unanimously carried by the council this week.
Cllr Bohan said they want to keep the county "pristine" for visitors and the growing number of people coming to live there.
Another supporter of the Treasure Leitrim campaign is the Green Party's constituency spokesperson and secretary in Leitrim, Bláithín Gallagher, who said she has spoken to Minister Ryan about the issue.
She is "confident he will listen to people's views" but even if a prospecting licence is granted, "there will never be gold mining in Leitrim because people are strong and will work together to ensure it doesn't happen".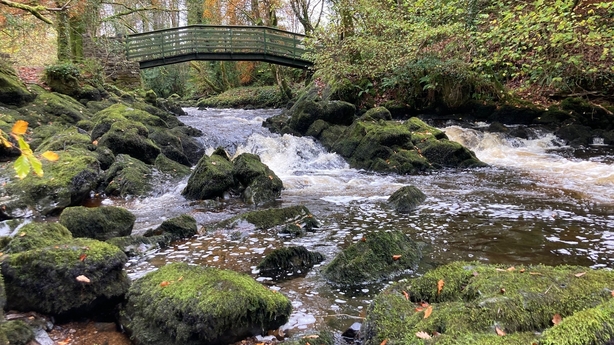 Flintridge Resources echoed the Department's view that the exploration licence would not confer any rights to mine.
It said it was "merely to allow for a small programme of early-stage non-intrusive exploration to identify if metals including copper, lead, zinc, silver or gold are present".
Flintridge said these metals are used in all areas of industrial production, and are "critical elements in
electric vehicles, wind turbines and solar panels that enable the green economy".
If the exploration programme confirmed metals were present in commercially viable quantities, then "additional exploratory testing would be required".
Full planning and environmental approvals would be needed if further mining was deemed viable. "The typical timeline for such a positive outcome would be 15 years, at least," the company added.