The brother of Denis Walsh has said that the 25-year delay in identifying his remains is a "source of tremendous frustration".
Denis Walsh, 23, disappeared from Limerick in March 1996, less than a month before his body was discovered on the shoreline at Inis Mór, off Galway Bay.
However, his family were only told that he had been found last year.
Speaking on RTÉ's Brendan O'Connor Show, Denis' brother Paul Walsh said: "That's a source of tremendous frustration for us, I have to say."
Before Denis went missing in March 1996, there were a number of incidents when he expressed feelings that he wanted to end his life.
He had connections to Galway, which led the family to focus their own search there.
"In the month of March and early April, Mam and Dad were going up and down to Galway and then, on 7 April, a body was washed up on Inis Mór and brought to the mainland, I think the next day."
His parents went into a garda station in Galway with fliers about their missing son.
Mr Walsh added: "If the gardaí in Galway had been in contact with the gardaí in Limerick, or I suppose vice versa, one would assume that they could put two and two together, but it just didn't happen."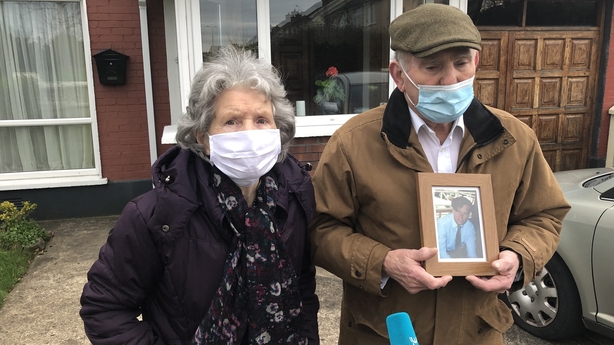 The family has since learned that Denis' body was not buried for more than 18 years after it was discovered because one doctor insisted that it should not be because he anticipated advancements in forensics, which might some day help find his family.
Mr Walsh recalled what his brother was like growing up.
"Denis was born in 1972. He was the youngest of five children, so he was always the baby of the family even though he became the tallest.
"I left home when he was 14, to go to England and at that stage, he was just the bright and bubbly person in the house," he said.
Denis played rugby, Gaelic football, hurling and soccer.
In the summer of 1991, he travelled with friends to Amsterdam in search of work. Mr Walsh said the group visited a coffee shop and, after taking some drugs, they all suffered a bad reaction, but Denis was worst affected.
Paul said that he "came back a changed person". Later, he was diagnosed with bipolar disorder and was receiving treatment, but at times he stopped taking his prescribed medication.
"It was an up and down five years," he said.
---
A list of helplines is accessible here.