There should be an independent public inquiry into mother-and-baby homes in Northern Ireland, according to a panel of experts.
They have also recommended a parallel process for people who want to tell their stories without going through the inquiry process.
The panel spoke to survivors for six months to come up with the recommendations.
We need your consent to load this rte-player contentWe use rte-player to manage extra content that can set cookies on your device and collect data about your activity. Please review their details and accept them to load the content.Manage Preferences
They also said there should be a redress scheme and legislation to give survivors access to all their records.
Campaigners have called for any inquiry to have the powers to compel religious institutions and state bodies to provide witnesses and documentation.
They say women were detained against their will, made to work for no money and forced to give up children for adoption.
More than 10,000 women passed through eight mother-and-baby homes in Northern Ireland between 1922 and 1990.
They were run by both Catholic and Protestant church organisations.
Another 3,000 were sent to Magdalene laundries in Derry, Belfast and Newry.
Three such institutions were run by the Good Shepherd Sisters, the other by the Salvation Army.
The Truth Recovery Design Panel has been working with survivors to come up with recommendations.
The three members of the panel are Professor Phil Scraton from Queen's University law school, Dr Maeve O'Rourke from the Irish Centre for Human Rights at the National University of Ireland (NUI) Galway, and Deirdre Mahon, executive director for social work at the Western Health Trust.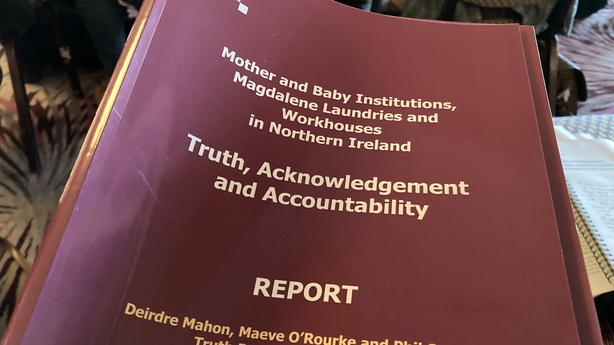 Mark McCollum's mother was sent to a Magdalene Laundry in Newry when she became pregnant.
He was later moved across the border to an orphanage in Co Donegal and adopted while she returned home to Derry.
She later left the city and moved to England. She died 20 years before he was able to find out who she was. She had no other children.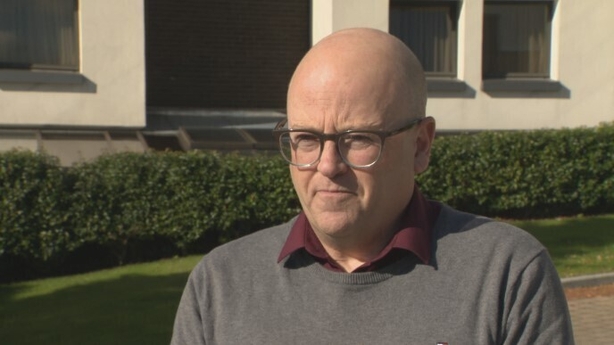 "Thousands of girls went through this system and were denigrated and punished", Mr McCollum said. "And the children – we were the spoiled fruit.
"We were literally the embodiment of their sin and we were lucky if we got out alive."
Fionnuala Boyle's mother was sent to a mother-and-baby home in Belfast when she became pregnant and Fionnuala was adopted aged 15 weeks.
Years later, she discovered that her brother Paul had died at seven months old in a home and was buried in an unmarked grave in Belfast, along with scores of other babies.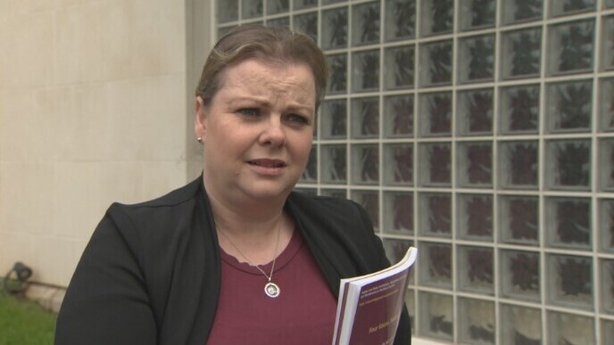 "It was quite traumatic at the time", Ms Boyle said. "I was absolutely horrified because no one had prepared me for the fact that he might be in a mass grave.
"There's nearly 40 other babies in the same grave as him and to me that's absolutely sickening that they were all piled in together without even a prayer or any type of a ceremony.
"I would think there's probably more respect paid to burying an animal nowadays then there was to burying children then."

Northern Ireland's First Minister Paul Givan described today as "an important step forward in the journey towards uncovering the full truth of the experiences of women, infants and children in such institutions".
He expressed his thanks to the panel, and to those who came forward to share their stories.
"It is time to lift any burden of shame that may have been placed on your shoulders", he said.
"This rightly lies on the shoulders of the state, church and wider society.
"The Executive will now carefully consider the detailed recommendations and we will set out the next steps shortly."
Deputy First Minister Michelle O'Neill said the publication of the report represents another step towards victims and survivors "getting the truth, recognition and justice they have been denied for far too long".
She said: "The pain and trauma inflicted on the women and girls in these institutions is incomprehensible; yet it is the lived experience of so many.
"It is now incumbent on us to make a change. To ensure that victims and survivors are supported; that their voices are heard; and that they get answers."
Health Minister Robin Swann also welcomed the publication of the report, and said the women and their now adult children deserve to have their stories told.