Spinning classes held outdoors in tents will be a thing of the past from Monday for many gyms including Women's Fitness Cork as a further easing of Covid-19 restrictions comes into effect.
The gym will be back running some 100 classes a week from Monday, with 30 additional classes online.
Manager Holly Coughlan says staff and members are delighted to be returning indoors.
"From tomorrow we will be moving indoors for our classes, we have been outdoors for almost a year. We will have two-metre distancing for all our members and we have allocated spots so it will be really safe.
We also have wipes and hand sanitizers for each individual person coming in and basically all our trainers will wear masks while working throughout the gym floor, so we are really excited to get back inside.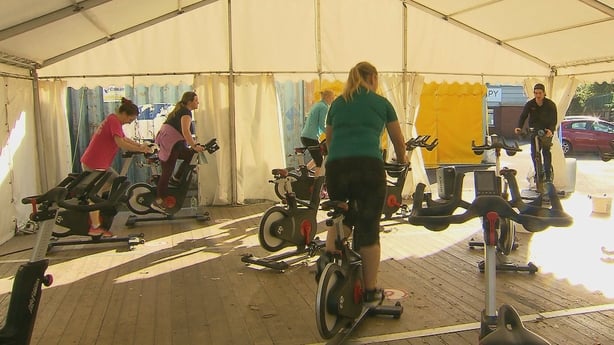 "Definitely, it has been a challenge outdoors in the winter months but it has been great and it has kept us all going and we have been able to provide a service for the classes but definitely our love for the energy and atmosphere inside will definitely be starting again on Monday"
Basketball training is also returning for youngsters for the first time in 18 months.
Blue Demons Chairman Michael O'Leary says it means an awful lot for the children, describing the last 18 months as very frustrating.
"Unlike other sports we missed out on a whole full season. We haven't been in action since March of last year and from the social media we are getting, it looks like they are chomping at the bit to get back!
"We are expecting big crowds from the message board on the club everybody seems to be looking to get back."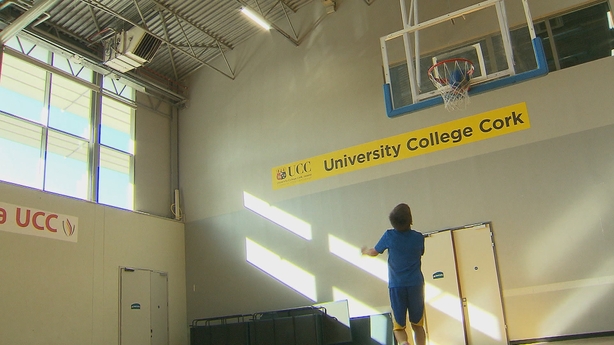 "Some of the restrictions we will have are what you have in society. The under-12s, because the cohort of that group may not be vaccinated yet, we still have to keep them in pods of six.
"From 12 up, they can mix as a full team but following government guidelines: hand santisation, cleaning the balls every 30 minutes, no mixing with the group coming in behind them.
"There is still a bit of restriction but it is going to get back to some sort of normality.
Keen basketball lovers ten-year-old Sean and nine-year-old Ross Kearney said they are most excited among getting back to taking part in matches and meeting their friends.
"We missed everything (about the sessions), we miss the matches and the friends," said Sean and Ross - whose dad Gordon is an academy coach with the club.
At the Ballet Theatre Ireland studio in Donnybrook Co Cork two senior students are already practicing at the barr.
Director Mary Gibson Madden said they are the exceptions. As potential career dancers, she gave them a key to the studio so that they could practise individually as they needed to over the past 18 months.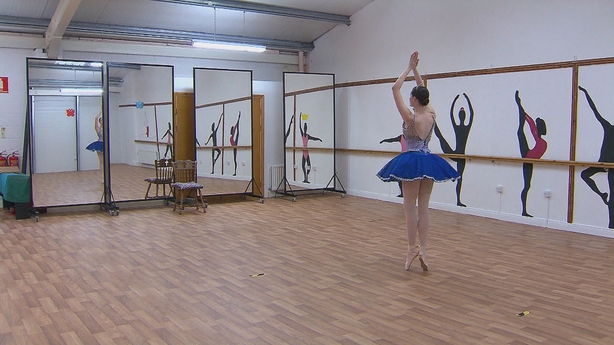 But there have been no classes in the studio since March 2020, and she like all of her younger students and their parents is looking forward to getting back to them.
"They can't wait to get back in. They understand why I haven't chosen to do Zoom classes and keep it up. My parents (sic) understand that very well. They really cannot wait. After all, they did pay to be taught by me in a studio, so that's what they will be getting."
Monday will also see all restrictions on outdoor group activities lifted, with almost all remaining restrictions earmarked for removal on 22 October.