Church of Ireland Revd John McDowell has been enthroned as Archbishop of Armagh and Primate of All Ireland.
Archbishop McDowell was elected to the office by the House of Bishops in March 2020, having previously served as Bishop of Clogher.
Due to the coronavirus pandemic, the Service of Enthronement for the new Archbishop did not take place in 2020.
With the imposition of additional restrictions earlier this year, plans for the service were put on hold.
The Church of Ireland said it hopes that a much larger event, a liturgical welcome, for the Archbishop will be possible on a future date.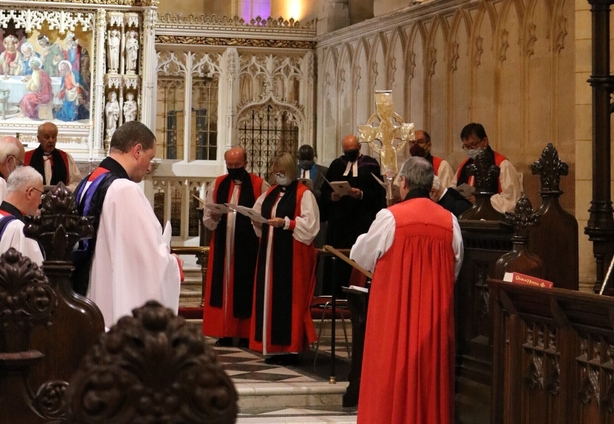 In his sermon last night, Archbishop McDowell reflected on the Cross of Jesus and the true meaning of sacrifice.
He said any human relationship or political or social arrangement which does not allow the sacrifice of reciprocal self-giving room to flourish, will ultimately crumble, "because it is founded on falsehood. On a reef of sand. And that is so because sacrifice is at the heart of the nature of God, who made us in his image."