Leaving Certificate students at Presentation Secondary School in Castleisland, Co Kerry, were among those to receive results today.
Many are nervous that higher results will push up points for college courses.
19-year-old Marie Daly said she hopes that the points she received will allow her to study Business and Religious Teaching at Mary Immaculate College in Thurles, Co Tipperary.
Her friend Lisa Flynn is hoping to study business in the University of Limerick.
She said she welcomed the opportunity to be examined via accredited grades and written papers.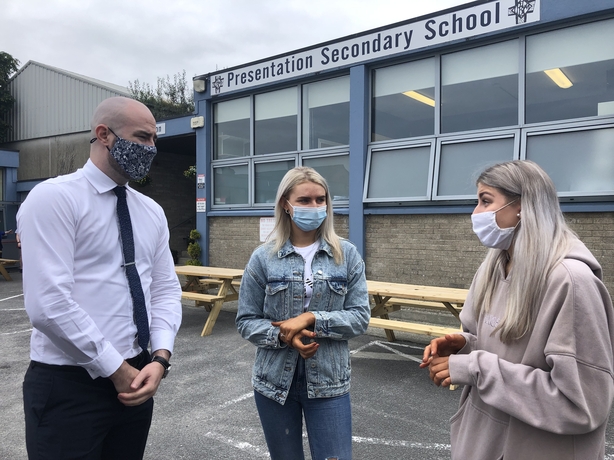 Alison Ward, who has applied to study medicine in the Royal College of Surgeons, said she was nervous but happy about her results.
Nursing is the field of study that Amy Walsh hopes to embark upon in Tralee and she is hoping the points required will not increase significantly, after a rising by 32 points last year.
Ms Ward opted for both accredited grades and written exams.
"After six years of study I might as well do the two," she said.
Principal Katherina Broderick said grades were higher for many students this year, but said they deserved their grades as this was an exceptional and challenging year.
---
Read more:
Further rise in top grades for Leaving Cert students
Students achieved results in 'remarkable' times - Foley
---