A 52-year-old Limerick man is making his final preparations ahead of his bid to become the first Irishman to sail around the world solo, unassisted and without stopping.
Peter Lawless, originally from Limerick but now living in Co Kerry, has been planning and preparing for the epic voyage for two years.
If he is successful, he will be the first Irish person to complete a solo non-stop circumnavigation of the world.
He will be sailing in his yacht Waxwing, a Rival 41 offshore cruising yacht that he has upgraded for the challenge.
His voyage will take him down the Atlantic before rounding the southern tip of Africa before sailing across the Indian Ocean. He will then sail across the South Pacific before facing the challenging and notoriously dangerous seas around the Cape Horn before sailing back North through the Atlantic and back to Ireland.
Mr Lawless estimates that the voyage will take a little over eight months to complete non-stop.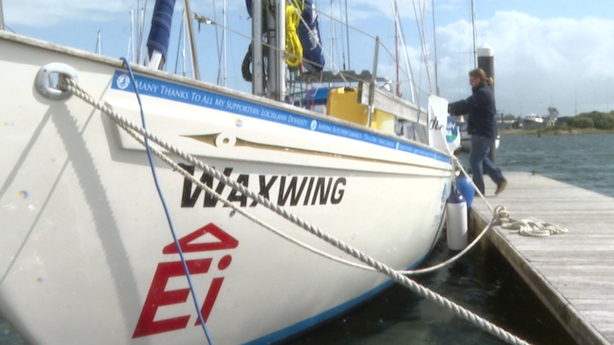 He will be carrying enough food and other supplies on-board so sustain him for nearly a year in the event of his progress being delayed.
His supplies include dried foods, tinned dinners, pasta, dried potatoes and much more as well as medical supplies in the event of illness or injury during the voyage.
"Everything that you would need in a house during a year is on-board in one form or another", he said.
"Sailing solo is the ultimate survival challenge. You have to be everything, sailor,navigator, mechanic, cook and much more".
Speaking in Kilrush, Co Clare as he prepared his supplies, Mr Lawless said he is looking forward to the challenge.
"I have been sailing all my life, and I love the sea. I have always wanted to sail around the world, so as I prepared for this voyage, I said I would try and make it non-stop back to Ireland".
On the challenge of being alone for months on end at sea, Mr Lawless said that he is prepared for it.
"I'm comfortable in my own company, you would have to be or you'd be foolish to try something like this" he said before laughingly adding "there's a lot of people wondering how will I get on with myself".
As an experienced sailor, he will be using paper charts and a sextant as his primary navigation tools.
One of his main charts is the one used by his late father Pat Lawless Snr during his three year solo circumnavigation of the world.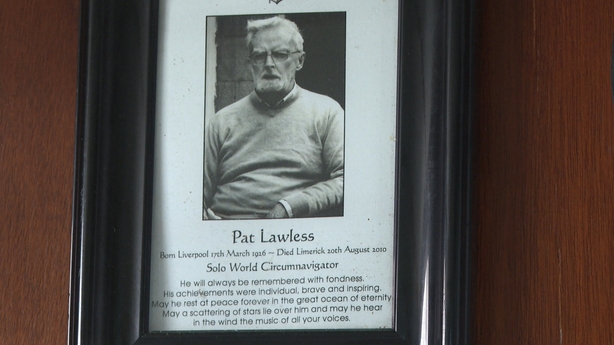 Pat sailed into Kilrush in 1996 following his successful voyage. Now his son is following the route marked by his father on the chart over 25 years ago.
Peter Lawless said that he has sailed consistently throughout his life from when he was a young boy and that his father was a huge inspiration to him.
"This is the ultimate sailing challenge, to sail solo, unassisted and non-stop around the world".
He will depart from Kilrush next weekend, and expects to return sometime in the late spring of next year.