Since before nine o'clock this morning, phones in pharmacies around the country have been "ringing off the hook".
Pauline Staunton says staff at her premises in Salthill are "only putting the phone down to pick it up again", such is the demand from 18-34 year olds for Covid-19 vaccinations.
Already the pharmacy has taken more than 300 bookings for the Janssen jab. But there are concerns about supplies and the manner in which the latest stage of the vaccination programme will be rolled out.
The experience today contrasts sharply with the number of calls from people over 50, since chemists began offering them the chance to have their vaccines administered locally. Only a handful of bookings came from that cohort in recent weeks.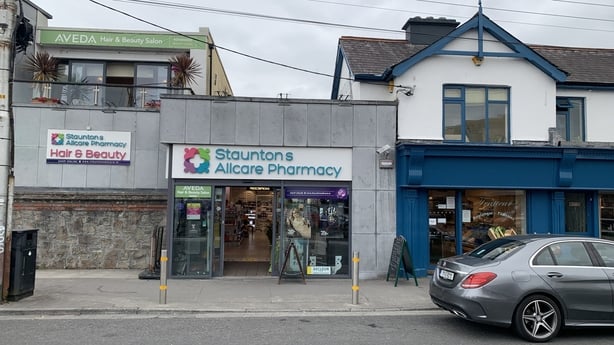 Ms Staunton says she understands the reasons behind the huge demand from younger people for vaccinations. Having put their lives on hold for much of the last year and a half, they'll take any chance they can get to see some restoration of what used to pass for normal life.
"The phones are hopping… the 18 to 34 year olds are just very eager to get done and get sorted. And I think they don't want to endanger older people as well, so it's great if they are getting done".
But she's expressed concern about whether the supply lines to pharmacies around the country are in place to meet the demand.
"I have no certainty about supply and that's the scary thing…I'll get 50 more vaccines, if I'm lucky, next week but that only leaves me with [a total of] 100 vaccines for the 300 that rang today.
"If we knew when we were going to get them, that would be terrific."
A short distance away from Staunton's pharmacy, it's a busy Friday evening on the streets of Salthill, with locals and holiday makers taking advantage of the dry weather before a forecasted return to more normal, wet conditions.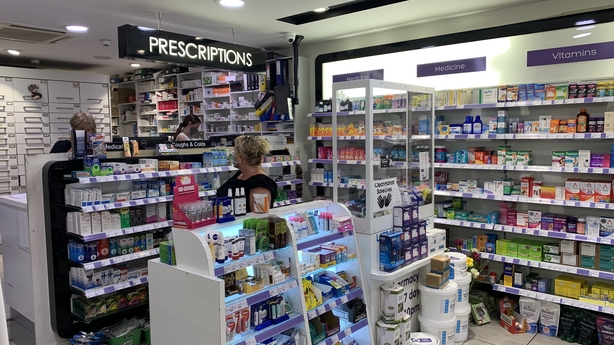 And there's general enthusiasm among the 18-34 age group at the latest plan to vaccinate them.
Paraig Rutledge, aged 18, has travelled from Dundalk with a group of friends, who are all keen to get jabbed, so they can get back to indoor socialising as soon as possible.
"We're going to need vaccines to get back to places, so we'll have to get it."
That's a view shared by Amarachi Erugo, who's 20. She says offering the jab through pharmacies "makes way more sense" as it will lead to a faster vaccine rollout in the coming weeks. Her friend, 19 year old Fadilah Lowal, says there are clear benefits in providing doses to young people.
She says she's been waiting patiently to be called so she "can hang out with my friends the whole time and not have to be stuck in this bubble anymore".
But not everyone is keen to see a speedy campaign of vaccination. Holiday maker Chloe Collins says she won't get an injection because she feels there hasn't been enough research "to have a vaccine out in a year". She says she's "in good health and so I don't need it either".
It was a similar scene in Dungarvan in Co Waterford, with inquiries throughout the day at local pharmacies.
Pharmacist Daragh Connolly, from Connolly's Haven Pharmacy, said "the phones are literally bouncing off the hooks".
He said he was delighted to hear today's announcement and to get the go-ahead to give the vaccine to as many people as possible.
Mr Connolly said the pharmacy is "very keen to get started with the 18- to 34-year-olds" but he said "people just have to be patient and know that they are on a list".
He said they have been told "the green light for us to start 18-year-olds and up, starts on Monday" but he said he currently does not have supply, as his allocation for people over 50 has already been used.
"We just really are waiting to get the supplies and get stuck in," he added.