In September 2017 Sotheby's in London held an auction, which they described as "a treasure trove of works" that had come directly from the home of artist Jack B Yeats.
Many of the paintings, drawings and other personal items from "Yeats: The Family Collection" had never been seen in public.
This week, some very special items from that sale go on public exhibition thanks to the generosity of an anonymous donor who bought two lots at Sotheby's and then gifted them to The Model in Yeats' beloved Sligo.
The gallery reopens this week with the exhibition marking the 150th anniversary of Yeats' birth called "Salt Water Ballads".
The two lots include a linen box which turned out to be a treasure chest of the artist's work. Stuck on to the inside of the large chest were watercolours painted by Yeats, each with a nautical theme and featuring a pirate called Theodore, which he created with his friend, the writer and poet, John Masefield.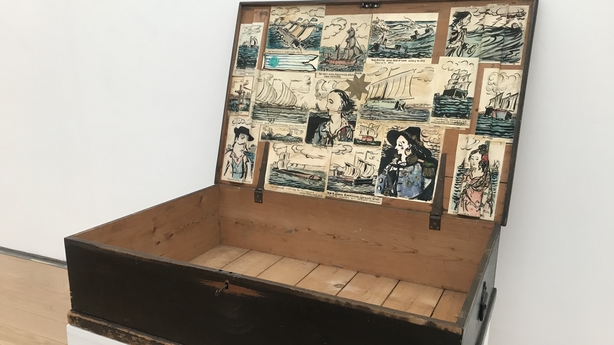 Emer McGarry, Director of The Model, said that last year they secured funding from the Heritage Council and had the watercolours expertly removed and conserved by a team led by Dr Patrick McBride of the Paper Conservation Studio.
Initially they thought there were 19 watercolours stuck to the chest but they could see other bits of paper behind some of the pictures and the conservation work revealed further artwork hidden behind them, including two more watercolours and a number of prints created by Yeats.
Each of the watercolours was carefully removed from the chest, conserved, mounted and framed and replicas of them have been stuck back onto the inside of the chest, which Ms McGarry hopes The Model will be able to bring to schools to tell them the story of Yeats and Theodore.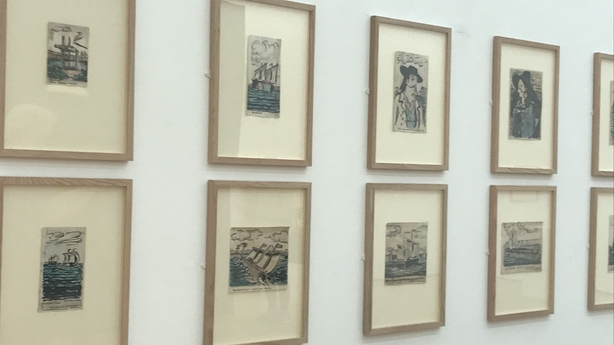 She hopes this will encourage children and others to visit the gallery where they will see the original paintings and the second lot from the auction which was donated to them - Yeats personal collection of model boats which he either made or assembled himself. They include a currach, a catamaran and two ships in bottles.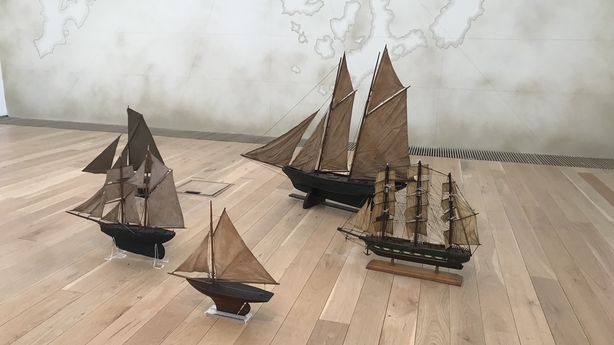 There was another exciting occurrence during the conservation work on the boats, Ms McGarry said. When the conservator blew air through one of the boats, out popped a tiny cardboard cut-out of Theodore the pirate, which is now also on display in the exhibition.
For The Model, this is a wonderful acquisition and one they are more than delighted to give a new home in Sligo.
It is an exciting way to reopen to the public and it runs alongside a second exhibition featuring some of Yeats' more familiar work taken from The Model's own Niland Collection.