Businesses are preparing to reopen their stores tomorrow as Covid health restrictions are lifted on thousands of non-essential retail outlets and shops across the country.
In Co Tipperary, husband and wife team Jim and Majella McLoughney run two successful businesses on Kenyon Street in Nenagh and between them have over 65 years experience in the retail trade.
Jim runs McLoughney Menswear and Majella runs 'Sixty Three boutique', so lockdown was a double blow to these long established businesses and a huge worry to the McLoughney family.
Jim, who is in business almost 40 years, says it was very tough to have to close for so long.
His son James had started an online outlet from the store over two years ago, so they were ahead of Covid-19 in that regard allowing them to keep in touch with customers and got quite a lot of orders from their own customer base as well as abroad.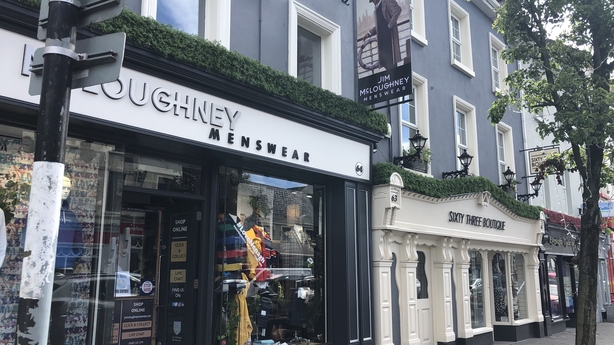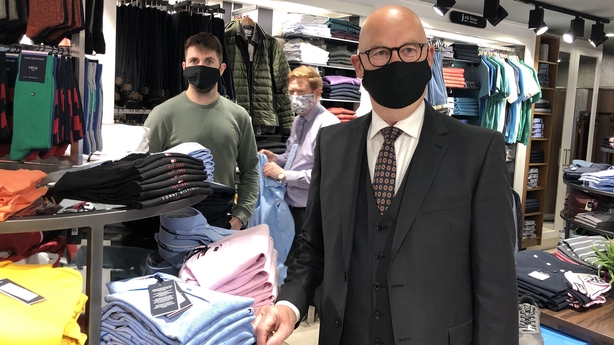 The were also able respond to customers in emergencies such as requests for suits for family funerals, where they were able to deliver to customers in times of need.
"We're a small business and we need now to get open again and let the customers in. The biggest challenge for us is that we now have several seasons of stock in the store which we simply must sell," Jim said.
"We have spring and autumn stock from last year and now new spring stock this year, so there is a huge quantity of clothing in the store so there's no shortage for customers once they come in," he added.
They have a good customer base from right throughout the hinterland and they know them all, and are hoping they will return to get the full in store experience.
Majella is also delighted to be able to welcome customers back into her shop, which is now established 25 years.
She said she lost a lot of customers who would not be in the habit of shopping online, and who missed coming to the store.
"I'm going to stick to customer appointments for the next few weeks and see how we go, " she said.
"I think it might suit customers better that it's not too crowded in the shop and customers like that," she added.
Breda Fitzgibbon runs BREO Jewellers with her son Eoin at the market cross in the town, and has been in business for the past 30 years.
Covid was particularly unkind to the jewellery business as well, as it involved a lot of personal contact with customers.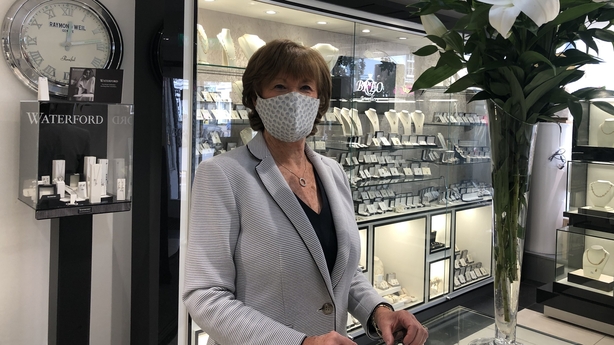 "Little did we know last Christmas that it would be 17 May before we'd open our doors again," said Majella.
"But there's a great air of expectation now that shops can return to almost normal business, and I've noticed the demand for wedding bands is coming back, as there was certainly no motivation to be picking wedding rings during Covid as it meant so many weddings were cancelled.
"But we're getting a lot of good feedback, with people wishing us well, so come Monday morning it will be fantastic and I'm looking forward to it," she said.
Michelle Aylward, CEO of Tipperary Chamber of Commerce, who has been keeping in touch with businesses throughout the county during Covid, said she hopes the 'shop local' mantra which had been so important during Covid restricted times will stick once shops reopen.
However, she feels there are still tough times ahead for high street stores in provincial towns across the country.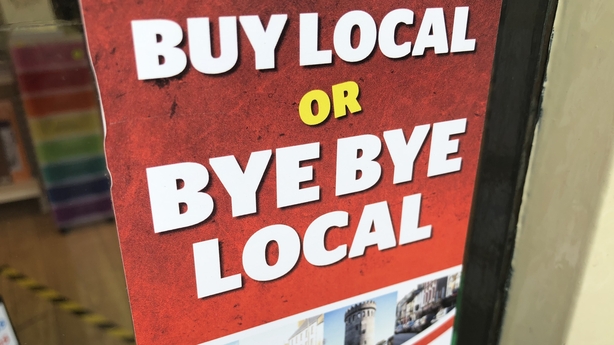 "One of the biggest challenges is the availability of staff and the battle to get customers back into their local stores," Ms Aylward said.
"A lot of staff have been lost to the retail trade during Covid times,and business owners are finding it difficult to get staff back. Reopening is just the start of trying to claw back what has been lost, and they will need continued Government supports certainly for the remainder of this year."
Reopening is also happening against the backdrop of a spike in Covid cases in Nenagh during April.
Recent case figures at over 370 per 100,000 are much higher than the national figure, so there is a huge challenge ahead in controlling the virus while the town gets its long anticipated business restart.