Covid-19 restrictions impacted on all sports including angling, but despite this 2020 was a relatively productive year, according to the regulatory body overseeing catches.
The Irish Specimen Fish Committee, in its annual report published today, said a total of 309 specimen fish claims were successfully ratified.
The largest number were for smoothhound and spurdog pelagic fish.
One new record was ratified, which was for a 12.02kgs smoothhound, that is close to the UK record of 12.76kgs set in 1998.
Two other significant catches were made in 2020.
An Angel Shark - a critically endangered species - was caught and released in the Shannon Estuary. This is the first record of this species.
The second was a very large salmon - at 13.25kgs - caught and released in the River Suir.
A number of awards were made including the Dr AEJ Went Award for Young Specimen Angler of the Year for anglers aged 13 years or younger, which was won by nine-year-old Amy O'Brien.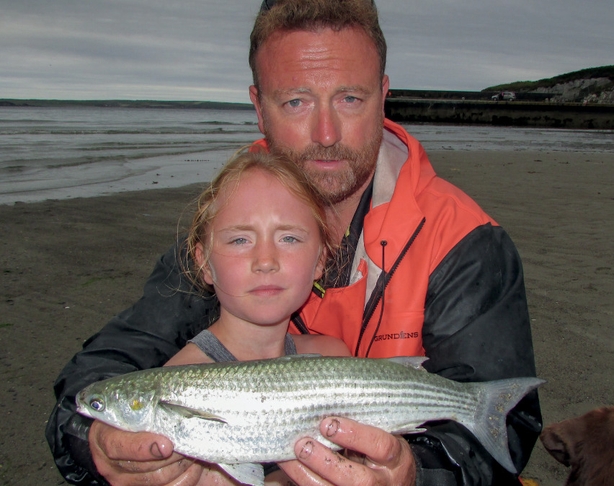 Amy caught a Golden Grey Mullet weighing 1.02kg at Rosscarbery last September.
The newly inaugurated Minister or 'fish of a lifetime' award for the best specimen fish of the year was won by Jason Convery for catching a Gilthead Bream weighing 3.37kgs at Clonakilty Bay last August.
Separately, as the annual 'Go Fishing Week' continues, Corkwoman Angela Byrne from Carrigtoohill in Co Cork is among this year's winners of the 'Why I Love To Fish' video competition run by Inland Fisheries Ireland.
She said fishing allows her "to step off the hamster wheel and just spend some time with my thoughts."
Her award winning video was filmed on fishing trips to Ballycroneen strand, Ballycotton pier and Inch Strand in East Cork in 2019 and 2020.
Other winners in the competition organized to promote fishing as a leisure sport were Anthony Murnane, Christopher Eleker, Maud Finn and her twin sons and Michael Heron.
The overall competition winner was Michael Galvin and his son Cathal from Longford.