Plans for Waterford to become the first decarbonised city in the country within two decades have been launched.
It forms part of a drive to make the area more attractive as a place to live and work.
'Waterford - Find Your Future' is a new branding campaign for the oldest city in Ireland and includes ambitious targets, including cutting carbon emissions by 7% per annum between now and 2040.
Among the measures to be taken are encouraging cycling and walking, encouraging "clean" industry, electrifying transport, expanding the greenway and sustainable transport routes, and supplying energy within Waterford via renewable resources.
"We believe that we have the opportunity, in terms of scale and interface with the different sectors of society, to achieve that," CEO of Waterford City and County Council, Michael Walsh, said today.
"It's phenomenally ambitious but we genuinely believe we can get there. We want to be ambitious, we want to be a leading micro-city, is the reality of it, and we believe that that's where that ambition should take us."
He said that Waterford generates about 400,000 tonnes of carbon on an annual basis and reducing that to zero, effectively, by 2040 means "transitioning how we live" and will involve all citizens and sectors of society.
"We're already a long way down the road. It's the service sector, including the likes of ourselves that provide public services, it is residential, people living more economically in many respects. Investment in insulation and other standards in terms of our housing and then our transportation.
"We simply must get out of the car a little bit more. We must transition to more sustainable fuels and get our electricity generated more renewably. This is a global problem that must be solved locally and that's what it's about, solving it locally."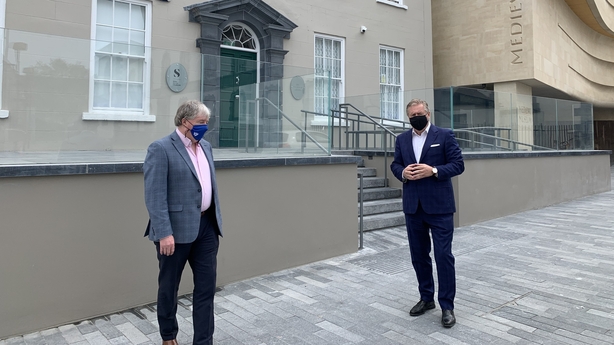 Waterford-born CEO of Three Ireland and Three UK, Robert Finnegan, is chairing the Waterford 2040 team of executives drawn from all sectors of economic and social life in the area who have "come together with a view to promoting Waterford on the international stage, as a city of choice for inward investment and as a destination of choice with regard to the new future of work and working from home," Mr Finnegan told RTÉ News.
"Waterford has significant infrastructure in terms of quality of infrastructure, both digital and access, which is really important. Waterford has access to a 600,000 skilled labour force within 60 minutes of the city, and now with the decarbonisation pledge, Waterford has that pledge that investors are looking for in terms of sustainability.
"So, Waterford ticks an awful lot of the boxes in terms of inward investment and being a choice city for people looking to invest in Ireland as we move forward."
One of the cornerstones of the policy will be sustainable transport and that means making it easier for people to walk and cycle, both for pleasure but also for practical purposes.
Eamon Barrett of Altitude Bicycles in Ballybricken in the city said that the pandemic has prompted a renewed surge of interest in cycling, following another spike which came with the opening of the Waterford Greenway in 2017.
"I think it's going to form a large component of the way of the future," he said.
"There's always going to be a necessity for the vehicle for different purposes. I think what many of us have fallen into the trap of is, we're using the vehicle, maybe when we don't need to."
He himself has just got a new electric bike and is replacing his "vehicle" commute with a bike ride to work.
"I think, for a lot of people, they'll have realised that it can be done on the bike, I can do this journey on the bike and not only is it enjoyable, but I feel better because of it and it's possible."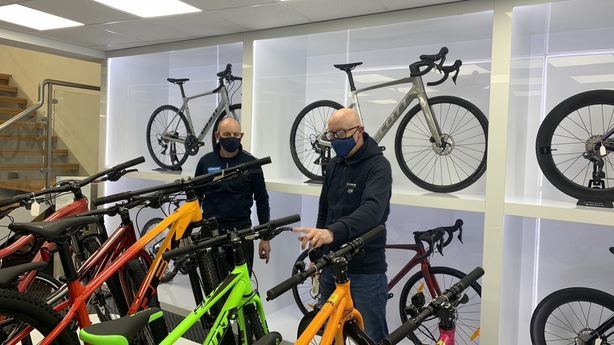 Now it is up to the powers-that-be to make that "journey" smoother, he added.
"We need much more cycle lane infrastructure; we need to identify the key commute routes and how are we going to overcome the challenges of making those safe from a cycling/commuter perspective.
"I think what the Greenway has proven is if you give people infrastructure on which they feel safe, they are ready. They are waiting to use the bike to make those journeys but you've got to make it safe and that's what we need."