A garda barracks in Co Roscommon, which was once home to Irish author John McGahern, has been reopened as a museum.
The permanent exhibition in Cootehall celebrates one of Ireland's most famous authors and also details the role of policing in rural Ireland in the 1940s and 1950s.
The garda station was the inspiration for John McGahern's first novel 'The Barracks'.
His father Frank was a Garda Sergeant in Cootehall and along with his siblings John McGahern lived there for many years after the death of his mother, at the age of 38.
"It's probably one of the most written about homes or buildings in Ireland. He wrote at least two and half books and a memoir that was devoted to the time he spent here," said Tom Inglis, EmeritusAssociate Professor of Sociology at UCD.
"It's through his writings that we get a real understanding of what Irish life was like not just in the 1940s but when he went back to live in Ballinamore," added Tom Inglis.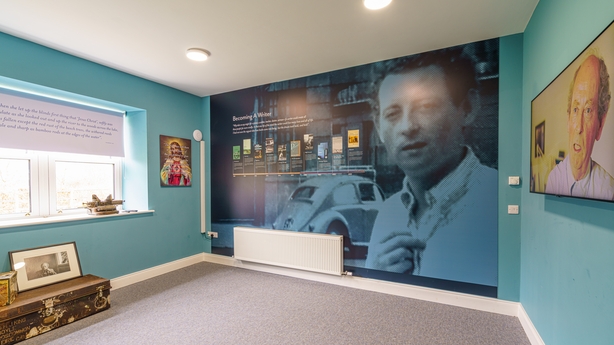 In 2012 the Garda station was closed down by the then Justice Minister Alan Shatter. It was later handed back to the Cootehall Community Development Group.
"The feeling was if nothing was done with such a historical building, the connection with John McGahern, the barracks and all of his writings would be lost and lost forever," explained Maurice Gannon, Chairperson of the Cootehall Community Development Group.
"It was incumbent on Cootehall community group as a local action group to ensure the building was renovated and refurbished for generations to come."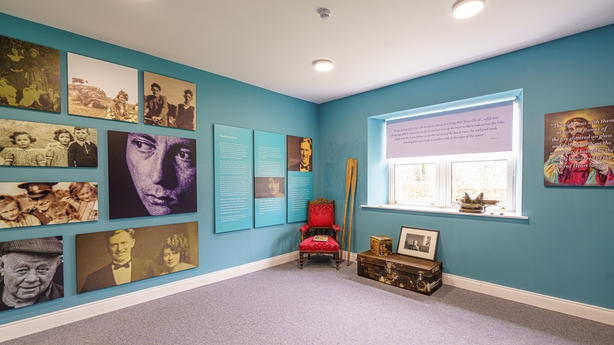 The museum also gives an insight into policing in 1940s and 1950s Ireland. Only recently the committee found documents detailing the type of crime the gardaí stationed in Cootehall had to investigate.
"Crime would have been infrequent, in fact non-existent in today's terms. For example, jam jars going missing from a window sill," said Maurice Gannon.
The centre also has meeting rooms and remote working hot desks and the group is hoping that it can become a hub for all of the community.
Covid restrictions mean the doors have to remain closed for now but the committee is looking forward to welcoming visitors soon.
The centre was officially launched in a virtual event earlier today by former President Mary McAleese.