A new festival to showcase Cello music starts tonight in Galway.
Cellissimo is being presented as part of the city's designation as European Capital of Culture and will feature performances from around the continent, over the next week.
Organisers say it is aimed at celebrating the "beauty, artistry and sheer joy of the instrument" over the coming days.
The opening event will be streamed from Kylemore Abbey, with the world premiere of a new work by Bill Whelan, performed on an instrument created especially for the festival.
The 'Galway Cello' has been designed locally and handcrafted with materials from the west. It features a Claddagh heart on the instrument's neck, and is based on an instrument that was owned by Sir Robert Goore Booth.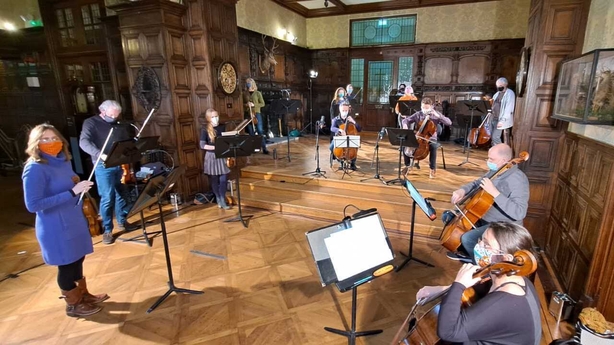 He had a Stradivarius at his home in Lisadell, Co Sligo and a plaster cast of the front plate of the original instrument was used to assist in design process for the Galway cello.
The Artistic Director of the Festival, Finghin Collins, said the versatility of the cello made it a great choice when programming events.
As well as classical and baroque music, audiences will also have a chance to hear Irish, electronic and experimental sounds between now and 31 March.
While the pandemic has meant all concerts must be held without audiences, it has also allowed organisers to showcase a range of venues around Galway.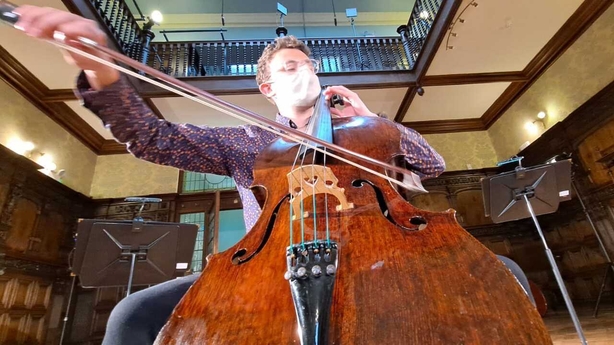 Mr Collins said places like the entrance hall in Kylemore Abbey might not be suitable for a concert in normal times but it was a great space for the Irish Chamber Orchestra to perform in and would work well for the online concerts.
Other events will be transmitted from Portumna Castle, St Nicholas' Cathedral in Galway and Claregalway Castle.
In addition to venues across the county, concerts will be streamed from locations around Europe over the course of the festival.
Cellissimo forms part of the curtailed programme for Galway 2020.
That runs until the end of April, with a focus on streamed events given the ongoing public health restrictions.
All the Cellissimo concerts will be available to view until 4 April.