Limerick's River Shannon quaysides are to be developed with more pedestrian and cycling links and a new pedestrian bridge across the river linking the north and south quays under a €116m package as part of the Government's regeneration and development fund announced today.
It includes the development of the 10-acre Cleeves site on O'Callaghan strand, a derelict site and former home of the famous Cleeves sweet factory, for a cultural centre along with residential and commercial development.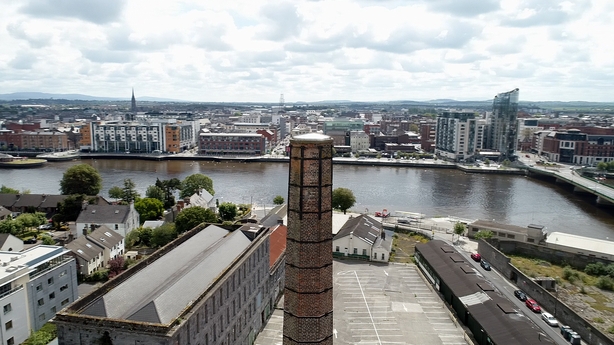 The regeneration package will also fund a new pedestrian bridge linking the Cleeves site to the Opera centre across the river, which is now being developed, and the proposed UL city centre campus located beside the Sarsfield Bridge.
In addition, public realm works are also to take place from the docks, along Merchants Quay to King John's Castle and George's Quay, as well as a comprehensive redevelopment of Arthur's Quay.
The city's historic Georgian buildings, many of which are vacant and underutilised, are to be revitalised for residential and commercial development as part of the 'Liveable Limerick' city centre initiative to bring transformational change and encourage more residential living in Limerick's city centre.
In Ennis €4m from the fund will go towards regeneration of the town centre with high quality pedestrianisation in its medieval core in Parnell Street and its Lanes and Bow Ways, and further development of public and civic spaces on O'Connell Street, High Street and Bank Place with better street furniture, lighting, and trees.
A centre of excellence for sustainable energy is to be funded in Nenagh town for the development of the Martyr's Road Regeneration Quarter, where it is planned to host a range of public agencies working collaboratively to research new technologies and incubate low carbon enterprises in a carbon neutral and energy positive buildings.