A teenager has been chipping away at a steady stream of orders for his handmade face mask holders, which he makes between online classes.
Andrew Hennessy, 14, from Camolin, Co Wexford, is in third year in secondary school and said he wanted to find a project that would "keep me occupied so I'm not sitting inside looking at screens all day".
Face masks have become a part of daily life and Andrew decided he would make something for them to be kept in the home so they are always to hand when you need one.
He said: "People were throwing down their masks and thinking when they went to go out the door 'where's my mask?' but now you can have them hanging on a wall at your front door, or wherever you want it and it's in the one spot."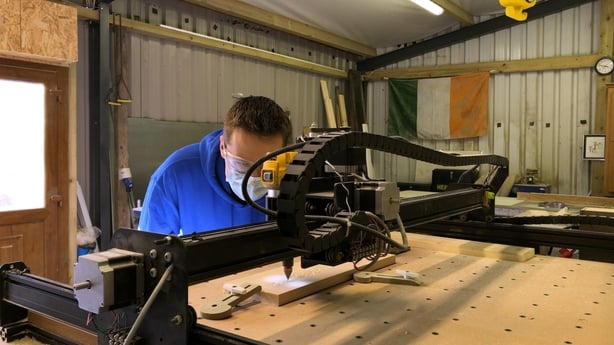 Andrew has always enjoyed helping his dad in his carpentry workshop and he said it's a great way to take his mind off the pandemic.
"You can come out, keep yourself occupied and do stuff rather than staying inside," he said.
"Once you get started doing something, you stay with it, you're not getting sidetracked thinking about other stuff. You're not thinking about school, it stops it from getting to you."
Mr Hennessy is selling his creations online through his 'Andrew Hennessy Woodwork' Facebook page and each order can be personalised.
He said the most popular choice features the family name, with individual hooks for each member of the household.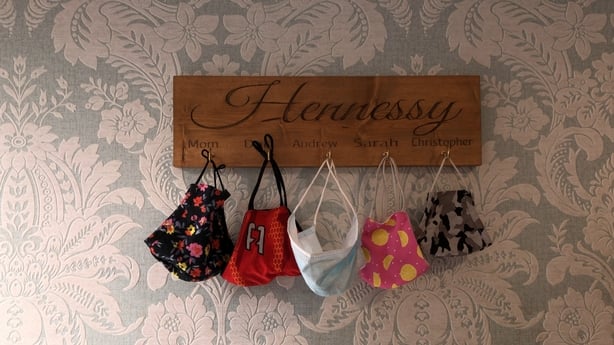 He said the success of his new business has given him a confidence boost.
"I'm happy because people are actually liking it and wanting it," he explained.
"It brings up stuff that I know I'm able to do and stops me from thinking 'I won't be able to do this', or that I can only do such and such."