A housing estate in Finglas, Dublin is getting into the Christmas spirit by hanging out thousands of festive lights - and raising money for charity at the same time.
The tradition was started six years ago by Dylan Walsh with just one box of lights.
Today, he estimates there are around 20,000 lights twinkling brightly outside eight homes at Cappagh Green.
"Everyone needed a boost this year, especially after the lockdowns," he told RTÉ's Six One news.
"There are thousands of metres of lights to untangle but I don't mind. I want everyone to have a merry Christmas," said Mr Walsh.
As a result, there are more lights than ever this year as people "need their spirits lifted" due to the Covid-19 pandemic.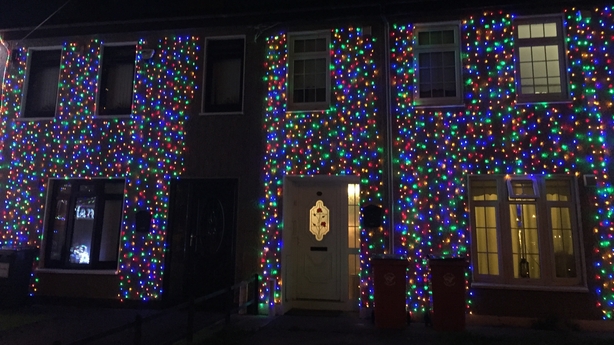 Passers-by are invited to show their appreciation for the dazzling display by donating to a cancer charity.
The now nightly countdown to switch on the lights has given the Finglas community a lift. Locals said it was a huge hit with children in particular.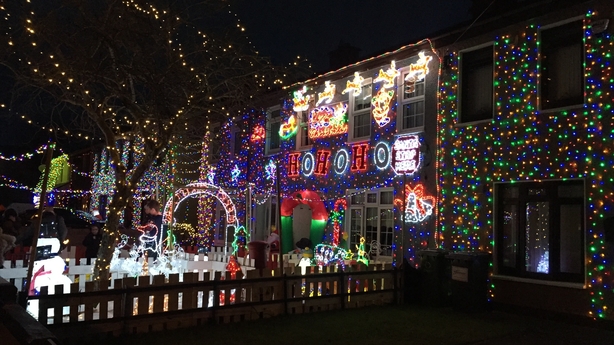 There is plenty of time to see the lights as they will remain up until January 2021.
2020 has been a dark year for many of us - but in this corner of north Dublin at least, there is enough light to brighten up everyone's Christmas.