A new technological university with a student population of up to 15,000 students across six campuses has taken a step closer after Limerick Institute of Technology and Athlone Institute of Technology formally submitted its application to Government today.
An economic impact study commissioned by the consortium has found that the combined impact of the two institutions on the Irish economy is close to €420 millions in economic output, while they will support more than 800 jobs in addition to their own staff complement of 1,200.
The consortium, which formally commenced in October 2019, has targeted a date of 1 September 2021 for the new university to open, and started a broad consultation process today to name it.
LIT President Professor Vincent Cunnane said the new new university "will cross regions and transcend geography", while still retaining the "familiarity of local campuses across two significant regions."
President of AIT, Professor Ciaran Ó Catháin described it as a "transformational development for the Midlands", which will "provide significant social and economic benefit to communities across the region and beyond."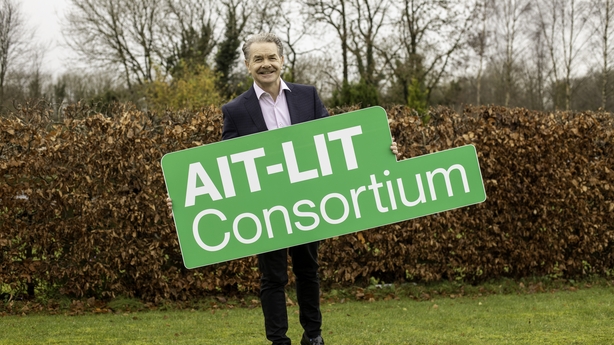 Minister for Further and Higher Education Simon Harris said this is third application made under Technological University legislation by a consortium of Institutes of Technology.