Worry, anger, despair and sadness were all emotions expressed today in Donegal on day one of Level 4 restrictions.
In Ballyshannon, hairdresser Rossa Danagher said he felt like he had been "hit by a bus" when he woke up this morning.
He and his team had worked until midnight and were exhausted after trying to reach as many clients as possible before they had to close the doors of their two Donegal salons.
Mr Danagher felt it was very unfair to give just 24 hours' notice to a service industry that was abiding by all the rules and which is so important to people's well-being.
He accepted that for health reasons the levels needed to be upped but not yet in Donegal, which he said should have been allowed to have had at least another week at Level 3.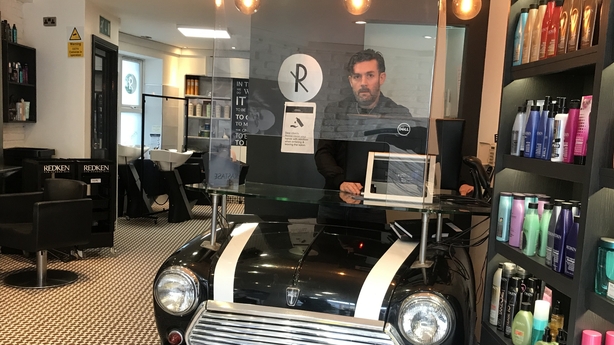 In Letterkenny, Frances Spears also closed the doors on two businesses, Mourne Antiques and Amelia's, a craft shop that supports Irish makers, leaving them now without an outlet.
She said she does not know what is going to happen as she has Christmas stock in store and more on the way, all of which has to be paid for.
It is a scary time, she said, and a worry she has, along with other retailers who have had to close, is that people might now shop in Northern Ireland, where similar shops remain open.
The concern about differing restrictions on either side of the border and the threat this poses to Donegal shops was expressed to local minister, Fianna Fáil's Charlie McConalogue on a zoom call with the full board of a Letterkenny Chamber of Commerce this afternoon.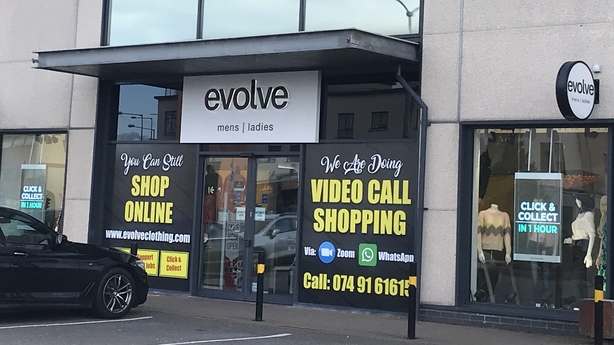 Chamber President Jimmy Stafford said he has had members on the phone in tears worried about what will happen particularly in the run up to Christmas.
They wonder if they will even have a Christmas.
Mr Stafford appealed to people living in border counties, such as Donegal, to please support their local businesses, many of which have worked on different options such as online, click and collect and video-shopping.