National Volunteering Week began this week to recognise and say thank you to the thousands of people all over Ireland who volunteer their services across a whole range of areas from Tidy Towns to the Samaritans.
This year has certainly been one where the true spirit of volunteerism came to the fore in Ireland with individuals, communities, sports clubs and established charities, all stepping up to help those who needed it when Covid-19 struck.
Volunteer Ireland, the national body to promote and support organisations and their volunteers is sayings thanks, largely online this year, due to Covid-19.
It is running free virtual health and wellness events, a webinar series and a social media campaign in conjunction with a number of local events being held by Volunteer Centres around the country.
The message from Volunteer Ireland is that "it's been a tough year for everyone so it's important to make sure we are all looking after ourselves too!"
Ciara Herity who runs the Volunteer Centre in Sligo knows just how tough it has been.
She is in touch with numerous voluntary organisations throughout the county and said some had to stop, step back, or adapt their services when Covid-19 hit.
Now she said they are putting huge energy into getting back up and running in a safe way to serve their communities.
We need your consent to load this rte-player contentWe use rte-player to manage extra content that can set cookies on your device and collect data about your activity. Please review their details and accept them to load the content.Manage Preferences
Sligo Food Trail teamed up with the Volunteer Centre this week to add a nice touch to the week's events whereby participating cafés gave free coffee to volunteers on "Thank You Tuesday" and Ciara joined volunteers at the Drumcliffe Tea House to chat about how their work has been impacted by Covid-19 but how ultimately they find it hugely rewarding.
A few things came up in conversation; how more people around the country volunteered to help; how many regular volunteers had to stand back because they were vulnerable in some way, and how mental health charities in particular were seeing increased calls for help.
In the Samaritans office in Sligo, Joe Bartley, confirmed all of that. Nationally, he said, the Samaritans are taking about a thousand calls a day.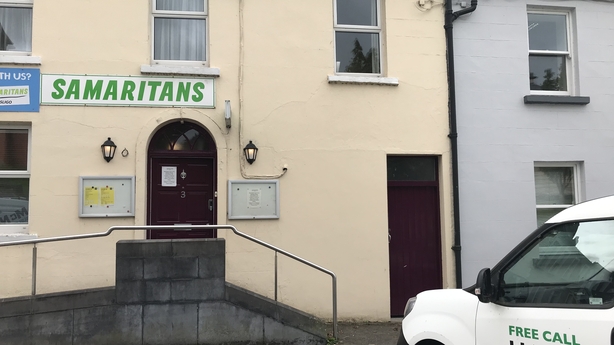 What they are finding in Sligo is that the calls are longer and more serious; one in three callers mentions Covid and four out of ten mention loneliness.
All of this gives Joe cause for serious concern but he still encourages people to call 116123 at any time and said they will be treated with dignity, respect and in confidence and will never be judged in any way.
Joe said the Samaritan's volunteers have been fantastic with some doubling or trebling their shifts because others have been unable to volunteer due to the virus.
The service has been kept going 24/7 but more volunteers are needed to keep that going and a new recruitment drive is underway with Joe encouraging people with a bit of time to spare to consider joining.
The North West Hospice Shop is also appealing for anyone with a few hours to spare to get in touch. It is a busy shop and Manager Mary Forte says she worries about the volunteers in case they will burn out because they also are doing longer hours.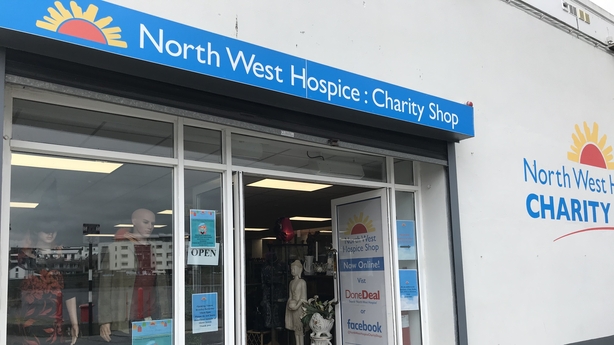 Before Covid they had 70 volunteers between the two charity shops in Sligo and Carrick-on-Shannon but now they are down to 26 because some volunteers are unable to come in due to covid and their health or other circumstances.
The spirit of volunteerism highlighted by Covid-19 also saw a lot of very informal volunteering going on across the country with people looking out for neighbours and older people.
Ciara Herity said it's important that sense of staying connected continues and there's a focus on mental health and loneliness into the future. She said it is important that people stay in touch with others and also to consider making volunteering a bigger part of their lives.
She said: "Volunteers are still needed and people still need help so why not contact your local Volunteer Centre, look up the Volunteer Ireland website and see how you can help in your community?"