Hundreds of people in the west of Ireland are using videoconferencing technology to maintain contact with doctors in hospitals across the region.
After procedures and appointments were cancelled in recent weeks, new ways of managing chronic conditions have been rolled out.
Medical professionals at University Hospital Galway have been working on ways to develop and use such technology in recent years, but the sudden onslaught of Covid-19 meant they had put planning into practice, in a matter of days.
Now hundreds of patients are taking part in remote consultations by video conference, or over the telephone, each week.
Professor Derek O'Keeffe said this is vital to manage a range of ongoing medical conditions, such as diabetes, heart failure or kidney disease.
Patients can be tracked, symptom checkers can be used and data can be managed, analysed and interpreted.
Many of those using the service are older patients, who're already well used to things like Skype and FaceTime to keep in touch with children or grandchildren who have emigrated in recent years.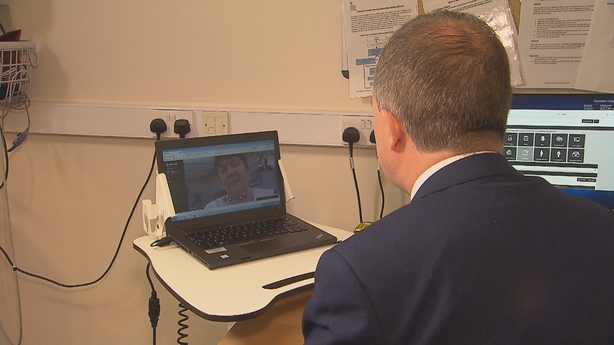 Professor O'Keeffe said this has helped give them an understanding of what's required and has demystified the process.
As well as ensuring that footfall is kept as low as possible for routine appointments, the virtual clinics also help maintain well-being among patients.
In turn, it's hoped that this will reduce the number of acute admissions to the hospital in the coming weeks, freeing resources to deal with the challenge posed by Covid-19.