A woman has been arrested after gardaí discovered an industrial-sized cannabis grow house in a Victorian mansion in Co Clare.
The woman in her 20s was arrested at the scene and is being held at Ennis Garda Station.
Over 500 cannabis plants at various stages of growth were found at Tinarana House on the shores of Lough Derg.
The drugs are estimated to be worth around €900,000, pending analysis.
Gardaí say the grow house was a sophisticated operation with heat lamps and hydroponics.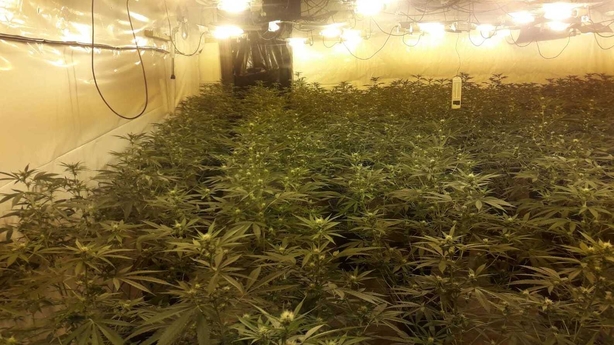 The search and investigations remain ongoing.
The woman in custody was found hiding in an attic area by a garda dog.
The dog, a black german shepard called Lazer, also sniffed out a suspect in a hijacking case in Cork earlier this week.