Clare's Chief Fire Officer has said that long-term solutions are needed to resolve fire safety defects at a property development in Co Clare.
Home and business owners at Brú na Sionna in Shannon have become the latest community to discover fire safety problems.
It will cost an estimated €2.25m to fix the issues and owners will have to foot the bill.
Clare County Council was notified by a property owner last November that a technician had discovered a fire safety problem in their attic.
The fire service carried out further inspections at Brú na Sionna and issues with compartmentation were found.
Owners in Clare development faced with €2.25m bill over fire safety problems pic.twitter.com/0nJYeMqdji

— RTÉ News (@rtenews) February 22, 2018
Speaking to RTÉ News, Clare Chief Fire Officer Adrian Kelly said short-term solutions have been put in place until the units are remediated.
"Things like putting a fire warden in place and ensuring that fire alarms, lighting and fire extinguishers ... are all in place and in working order," said Mr Kelly.
"In addition to that I suppose, they [the management company] gave certain commitments in regards to carrying our certain works as quickly as possible."
There are 240 units in the development and the estate of 12 blocks was built over ten years ago by Paddy Burke Builders.
The company went into receivership in 2010. Therefore, the cost to fix the problems has been spread amongst everyone and it was calculated by square footage.
Mr Kelly said the management company has until 10 March to provide the fire service with an assessment about the implementation of works.
He said if they do not get an assessment back, they will "put pressure on them which will ultimately lead to some form of prosecution, if necessary, to get the information".
Mr Kelly reassured residents that there are enough safeguards in place to allow tenants to remain in their apartments or units for the time being.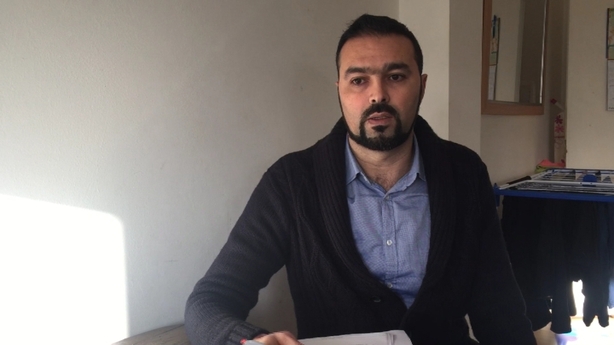 Rabii Hendoui and his wife lived in a rented duplex in Brú na Sionna for five years.
An opportunity arose to buy the property last year, and they purchased the home in December 2017.
However, he was told by the management company around Christmas that they would have to pay almost €7,000.
Mr Hendoui, originally from Morocco, said he came to Ireland to start a new life and he does not know what to do.
He described the last couple of months as "hell".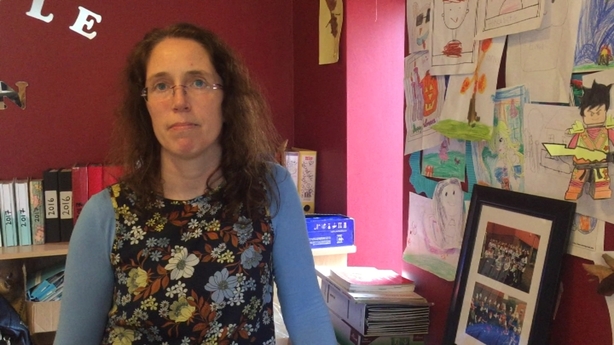 Manager of the Toddle Inn crèche at Brú na Sionna, Cora Devaney said she has been asked to pay €28,000, even though there are no problems with her unit.
She said she was "shocked" to learn the news of fire safety defects.
The management company, Tullyvaraga, is an owner's management company and has said it is "unfair" that owners have been left with bills to fix fire safety.
However, it said that the work needs to be "done to ensure the safety of occupiers" and the defects cannot be left unresolved.
Ten years after the economic crash, stories of building defects continue to emerge from communities around Ireland.
Priory Hall, Beacon South Quarter, Longboat Quay are just some housing developments that have become a reminder of poor building standards and the downsides of self-regulation during the Celtic Tiger years.
But for owners Ms Devaney and Mr Hendoui the saga continues. Both say they will not pay the thousands of euro due to fix the fire safety problems.