This week's publication by the Department of Justice of data on 44 unidentified bodies is a welcome move, but it is far from the complete picture, writes Barry Cummins, Prime Time's Security Correspondent.
The Dublin Coroner's Office has told the Department of Justice of seven cases of unidentified bodies on its books from 1980 to present day.
The cases are among the 44 unidentified remains, detail of which has been made public this week on www.coroners.ie.
The initiative comes after decades of campaigning by families of missing people for more action to be taken to collate and publicise information on unidentified bodies. Minister of State James Browne T.D. specifically referenced families of missing people as being a driving force when he formally announced details of 44 unidentified bodies this week. The Minister acknowledged that the cases were far from the complete picture, and that more cases would be added to the list as more information and research allowed.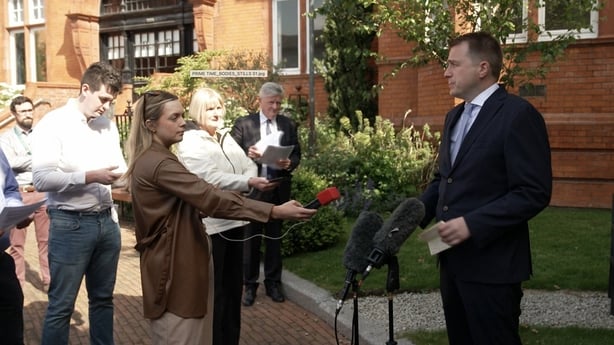 The 44 unidentified remains are located in 12 counties. Eleven of those are coastal counties, with Tipperary being the one inland county with unidentified remains. Six are unidentified in Co. Tipperary.
Just like every other coroner, the data published by the Dublin Coroner as part of the nationwide initiative is new. It might well solve one or more of the cases which have lain on the books for so long, while families of missing people in Ireland and beyond search for their loved ones.
Some of the detail on cases only released this week gives clear clues to a person's identity.
For example, a man's body was recovered from the sea near the Bailey Lighthouse at Howth, north county Dublin on 27th May, 1980. The man can't have been in the water too long as tattoos on his arm and leg were visible when his body was retrieved.
A large multi-coloured tattoo of a serpent with flowers and a crest with "Mam-Dad" was on the man's left arm. Unusually perhaps, he also had a double lined heart tattoo above his right knee. The words "for you" were inscribed in red on his right thigh.
Surely there is someone out there who will recognize those tattoos? Perhaps someone who thought a man (long gone) might have travelled to Britain or beyond, rather than being recovered deceased on the Irish coast. The tattoo with "Mam-Dad" on the left arm is particularly poignant, because while we never know what siblings or children an unidentified person might have had, or whether they were in a relationship, everyone is someone's child.
The case is one of six unidentified bodies recovered from the water in Dublin between 1980 and 1994, at Howth, Sutton, North Wall Quay, Dollymount Strand and two bodies in the river Liffey in the city centre. Five men and one woman, all without names, all buried as "Unknown" at Glasnevin Cemetery.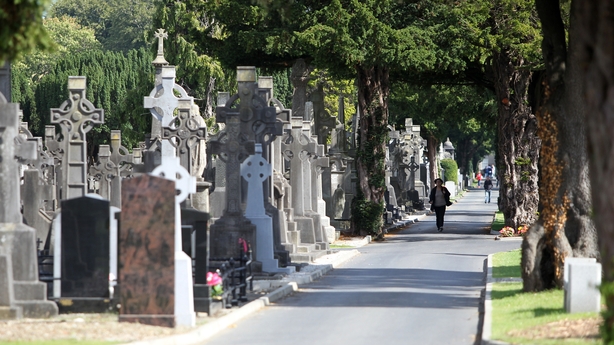 While I was impressed with the level of detail on these cases and others listed among the 44 unidentified bodies published this week I knew within a short time of looking at the list that it was far from complete.
For a start, I know from my own research that it appears there are several dozen unidentified bodies resting in Glasnevin Cemetery from the 1970s and 1960s. In fact, through my research at the online portal of Glasnevin Cemetery, I believe there are unidentified bodies resting in the cemetery going right back to the foundation of the State.
One case which was not listed in the public spreadsheet this week was a woman who lies buried in Grave JJ45 and a half at Glasnevin. This woman was found dead in a disused coal bunker at Dublin's Merrion Square in March 1977. It's believed the woman was sleeping rough. She had died from pneumonia.
She was buried unidentified two weeks after her body was found. The late journalist Paddy Murray wrote about the case in the Evening Herald back in 1977. He attended her funeral along with a priest, one Garda, a funeral director and four gravediggers. Paddy wrote that he feared there would be no enquiry, that there would be "no top-level probe".
Back then, no-one knew of the possible advances in DNA, how so many bodies would be identified around the world through advances in technology.
Hopefully, the woman lying in Grave JJ 45 and a half in Glasnevin might one day be identified. But her body will have to be exhumed in order for DNA to be taken. Firstly, she will have to be added to the list of Unidentified Bodies that the Coroners notify to the Department of Justice.
The Dublin Coroner, Dr. Myra Cullinane, told Prime Time she is aware of this woman's case, and is liaising closely with Gardaí, and the woman's case will be added to the spreadsheet when information gathering is complete.
Records held by her office date back to 1984, with computerised records commencing in 1997. The Coroner said the current mechanism to locate unidentified cases is to liaise with Gardaí on a case-by-case basis arising out of the review of Garda files.
The Dublin Coroner's office is the busiest in the country, with inquests currently being held by a team of coroners in three separate locations in the city.
Dr. Cullinane told me that "one mechanism to locate unidentified cases from the 1980s and previous decades is to search every coroner's file held in the National Archives.  The resources to conduct such a task are unavailable to this office."
The Department of Justice told Prime Time it is conscious that a number of factors may impact the completeness of the Returns made by Coroners in respect of all unidentified remains lying within their districts. Those factors include records created "pre-digitisation and records which may now have passed to the County Registrar and, or, may be archived."
The Department said further meetings will be held this year with the Coroner Society of Ireland, An Garda Síochána's Missing Persons Unit and Forensic Science Ireland to "discuss improvements that could be made to the gathering and sharing of unidentified remains and missing person data."
Families of missing people who have long campaigned for more information say that an independent audit of unidentified bodies is the only way to get a true national picture.
While welcoming the work of all coroners in compiling and publishing what data they have in their offices, families know that further information may be held in places like the National Archives, or indeed individual cemeteries around the country.
Claire Clarke Keane has been searching for her missing sister, Priscilla, for 35 years. Priscilla is missing, believed drowned, in Co. Wicklow. Claire's search has led to her uncovering detail of other unidentified bodies in Ireland. She welcomed this week's publication of the official information on 44 unidentified bodies as a first step in a long process.
"An audit is needed, independently done, gathering data from coroners, from the Gardaí, also some remains are in universities, some are in cemeteries that haven't been audited. The results will be surprising. We are already surprised at 44, but when that work is done, I think we'll be even more surprised at how many unidentified we have resting in Ireland."
---
If you have any information about any unidentified bodies please contact the author at barry.cummins@rte.ie, who will ensure the information is passed to the relevant person.