The Special Rapporteur on Child Protection has said she is horrified by information revealed in the review published today into the handling of complaints of sexual abuse at voluntary first aid agency St John Ambulance.
Caoilfhionn Gallagher told Prime Time that issues identified in the report raise ''serious concerns for the safety of children today''.
She has requested an urgent meeting with the board of St John Ambulance and said she was "disappointed" that she had not yet received a response.
The independent investigation, which was carried out by former child protection rapporteur Dr Geoffrey Shannon, concludes the first aid organisation does not have a completed garda vetting system, creating potential for unvetted individuals to gain access to children.
Ms Gallagher paid tribute to the bravery of victims of child sexual abuse who spoke on a special RTÉ Investigates report St John Ambulance – Sidelined broadcast on Prime Time.
She said the men who had come forward to give accounts of being abused as children have been let down by not only St John Ambulance but also by the State.
"They've been let down extremely badly, both by St John Ambulance and by the State structures which should have kept them safe, that's in multiple ways. They of course were victims of this horrendous abuse. When they then came forward they were disbelieved.
"It turns out now as a result of this comprehensive report today, that in fact we were facing repeat offenders, so much of the abuse was avoidable, because it was known.
"We hear horrifying stories of how, in fact, this was an open secret and cadets were given warnings about staying away from certain people, and not being in a room with them alone."
Ms Gallagher said victims who had come forward had been let down when they had reported the abuse, but there were also continuing failures right up to today, in terms of how they had been treated.
She said the timing of the report's publication had been criticised by a number of victims and survivors, given the Cabinet was out of the country because of St Patrick's Day.
"I'm not aware of there being a good reason for the publication today. And I understand why many victims and survivors feel what's happened today in itself with the timing is also disrespectful to them," she said.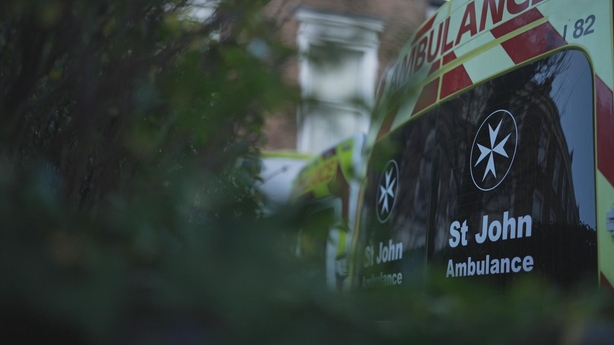 Ms Gallagher, who is an international human rights lawyer and barrister, said that some of the most concerning aspects of Dr Shannon's report relate to current and ongoing failings.
"One of those failings that the report highlights very clearly and repeatedly through its hundreds of pages, is a culture of denial, a persistent culture of denial. An avoidance of responsibility, which continues right up to the current day.
"The bottom line is, if you have an institution like that, refusing to accept the scale, gravity and extent of what went wrong here, you will never truly have lessons learned.
"Multiple fundamental practical failings within the institution, and in relation to vetting, are identified in the report. Much of it raises serious concerns for the safety of children today. And that's why as soon as I read this report today I immediately requested a meeting with the Minister (for Children Roderic O'Gorman) which I'm going to have imminently.
"I requested a meeting with the board and with the child protection team at St John Ambulance … I hope they will respond to me promptly and I've also requested a meeting with the relevant officials at Tusla."
Ms Gallagher said Tusla has questions to answer about how it said in 2019 that there were no current issues of concern at St John Ambulance, when the information on which that assessment was based had come from the charity itself.
She said: "That's why I've requested an urgent meeting. It seems to me on face of the material, there are serious concerns about what was reported by Tusla in 2019.
"Essentially, the answer was 'there's nothing to see here'. What we now learn today, I'm horrified to see it, is that this was essentially a case of St John Ambulance marking their own homework ... That is deeply concerning."
"I am very concerned about the safety of children now, and that is a critical issue. We are focusing today on St John Ambulance, but one of my main concerns is that the stories we are hearing today will be familiar to many.
"People will have heard very similar themes – a culture of disbelief, children not being believed, a hierarchical system in which senior adults take advantage and groom vulnerable children."
---
If you have been affected by any of the issues raised in this article, you can find organisations to help on rte.ie/helplines
Tusla has established a dedicated reporting helpline - 045 839375 - to support any individual who has a current or historical child protection concern in relation to St John Ambulance Service.