One of the country's largest charities helping people living on or below the poverty line has called on the Government to move from a "patchwork" approach to supports towards setting and funding a basic minimum standard of living for all.
Responding to indications that the Government will this week decide on further temporary or once-off interventions for people affected by hikes in gas, electricity and food prices, St Vincent de Paul called for a more targeted and fundamental approach.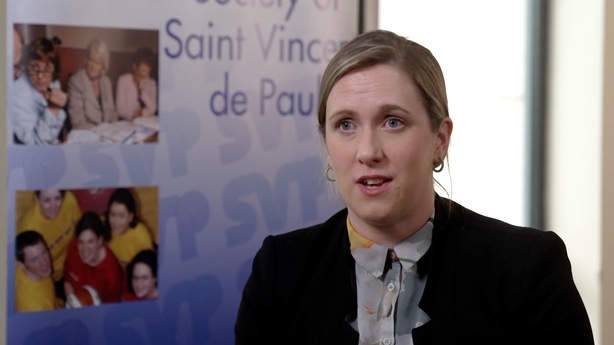 Tricia Keilthy, St Vincent de Paul's head of Social Justice, said it was "not surprised" at today's statement by Electric Ireland that signalled a "lag time" of 18 to 24 months before wholesale gas and electricity price reductions feed into domestic bills because of hedged prices previously agreed to.
Ms Keilthy said Vincent de Paul was engaging with the energy companies, but she said there were measures the Government could take that would help people on low incomes.
"We know that this is going to be a protracted, long-term problem and we're seeing very patchwork short-term responses to this", she said.
She called for the expansion of fuel allowance to people in low-paid work who are in receipt of the Working Family payment. "At the moment they don't qualify for fuel allowance", she said, "but it would make a massive difference to those households."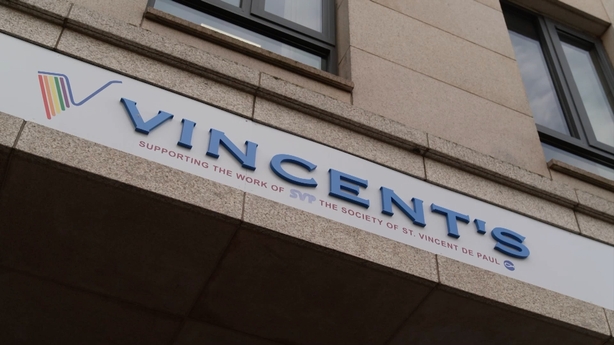 Vincent de Paul believes the measure would mean a net benefit of some €900 for low-income households over the winter months.
It also wants targeted intervention on gas bills for low-income households, in particular, by way of a credit to those using pre-pay meters.
"We're hearing from households every day, every week, who just cannot keep the meter topped up", said Ms Keilthy, "which means they're running out of heating very quickly and can't take hot showers, and that's having a huge impact on people."
She said that people who use gas prepay meters tend to be on lower incomes, to be in private rented accommodation, and to be paying high rents.
Minister for Finance Michael McGrath had earlier indicated that any additional cost-of-living measures decided by Cabinet this Thursday would have to last until the next budget.
Ms Keilthy said the problem was not just with energy prices, but that the charity saw food poverty as "a massive issue at the moment".
"We're seeing so many households struggling to put food on the table — particularly parents", she said, with poverty in lone-parent households "particularly acute".
This week's school mid-term break would add more cost and worry for some, with extra meals coming out of stretched household budgets rather than school meals.
But poverty hits the heart too. Ms Keilthy, who is head of social justice and policy at the charity, said loneliness and isolation were common because poverty had the effect of isolating people from their social settings and their chances to socialise.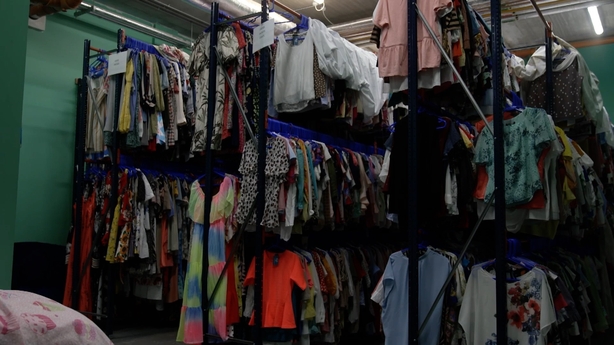 The charity has seen people cut off from social engagements, family and friends, because they could not afford a cup of coffee or the petrol to visit someone. "That all has a huge impact on people's wellbeing", said Ms Keilthy.
"So, there's so much more to poverty that's not just about food and energy; it's about being able to participate in society, it's about being able to make connections with people and, when you're in poverty, that is so much more difficult because you are consumed by all of this worry, you can't afford to participate and then you're socially isolated."
Last year, energy costs fuelled inflation to 8.2%. According to CSO figures, in the year to December, electricity prices rose by some 63% , gas by 86%, home Heating Oil by 40% and solid fuels by 47%.
Household food and beverage basics also rose. The CSO calculated that the National Average Price of a standard sliced pan rose 26 cents over the year to December, while 2 litres of whole milk rose 57 cents, and a pound of butter by 71 cents.
The price hikes have meant that poverty is increasingly affecting people in paid work.
Tricia Keilthy said it was important to recognize that even before this cost-of-living crisis, social welfare rates were "below the poverty line and below what was required to meet a minimum standard of living". As the cost of living rises, she said, that gap between social welfare supports and the cost of living, would grow too. She said the Government supports that have already been provided, while welcome, "didn't match the rate of inflation."
The charity is calling on the Government to follow some other European countries and set a minimum basic standard of living for all, "a floor, under which no one would be expected to live".