Defective block cases have been confirmed in the south of the country, where homes damaged by bad blocks are locked out of a State redress scheme that is limited to certain counties.
Bad blocks typically have excess levels of minerals, such as mica and pyrite, or an even more unstable material, pyrrhotite.
Prime Time has learned of three cases of bad blocks in houses in the south: two involving the same quarry. In the third case, the homeowners do not know who supplied the blocks.
The cases involve different batches of blocks supplied over several months in and around 2005, but it is not yet known whether they signal limited, contained problems, or are an early warning of more to come.
Aidan O'Connell, a chartered engineer with expertise in defective block problems, has said he has at least six confirmed cases in the south involving known and unknown quarries, with more inquiries coming "every week".
The problem appears not to be of the scale seen in Donegal, where thousands of households are living in homes damaged by bad blocks and continue to face delayed delivery of the State's redress scheme, the enhanced Defective Concrete Blocks Grant Scheme.
Hundreds more affected in Mayo, Clare and Limerick also wait. The revised scheme is already expected to cost at least €2.8 billion.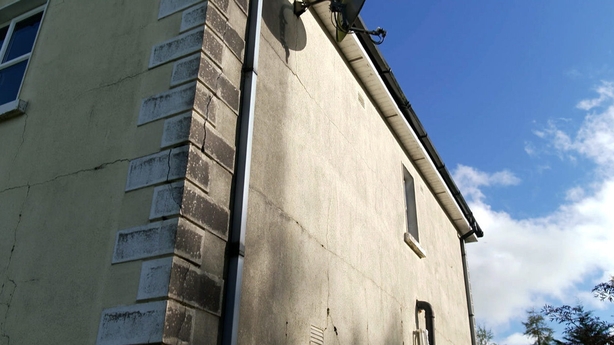 In Co Wexford, outside Ferns, Seán and Rachel Murphy have had confirmation from lab tests that their blocks are defective. They do not know which quarry supplied the blocks – they simply bought a house in 2009, having moved from Liverpool to retrace their Irish roots.
The house was built between 2005 and 2008. Its builders told Prime Time that they do not remember which quarry supplied the blocks.
Photos on the house sales brochure depict a walk-in family home.
"We look at the house as it was then. It looked perfect", Ms Murphy said.
Her husband, Seán, said that when they looked at the view of Mount Leinster in the background, they were "completely sold".
"It was a great place to raise our children and it's where we wanted to settle for the rest of our lives and hand back to our children when we pass on", Mr Murphy said.
When cracks appeared, they were first put down to settlement, and then, when they worsened over the years, to possible faults in the build or defective materials. Eventually, the couple engaged an engineering company to test the blocks.
Lab test results revealed their "worst fears", Mr Murphy said. Block samples showed abundant pyrite, as well as pyrrhotite, which had evidence of widespread oxidation of it.
Applying the standard used to assess houses for redress in Donegal and Mayo, the engineer classified the house as "significantly damaged" and advised the minimum certifiable fix would be "complete demolition and rebuild of the affected area".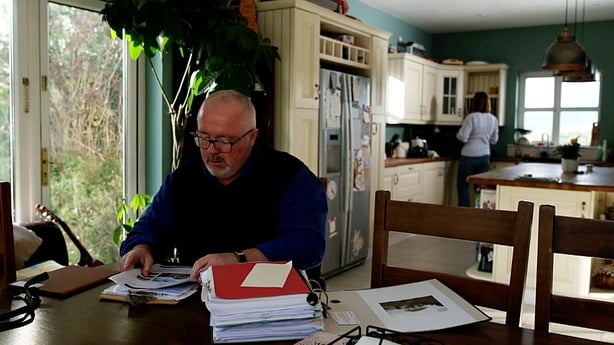 The Murphys were left shocked. Their hearts are committed to their home and their local area, but, with two children and limited finances, they say they cannot afford the major exterior works needed. Struggling with the stress of living in a failing house while trying to get on with daily life, they partially decorated downstairs to hide the cracks.
The Government's 5% levy on blocks at the first point of sale from September adds insult to injury. The levy is to part-fund State redress that the Murphys cannot access because of where they live.
So far, just Donegal and Mayo are included in the State redress scheme. Already limited to mica or pyrite damage only, it is stalled. By December 2021, it had broken down in the face of its own limitations. Some 387 applications have been on hold in Co Donegal since.
The Department of Housing said work on completing regulations to facilitate the commencement of the 2022 Act for the new enhanced redress scheme is "ongoing". It repeated its intention "to roll out the new scheme early this year" and said consultations with stakeholders on the regulations attached to it would begin before the end of January, but it gave no further indication of when help will reach the affected homes.
But the redress scheme is also limited by county lines, so households like the Murphys in Wexford are locked out.
Two years ago, in December 2020, the representative body for engineers, Engineers Ireland, called for an extension of the scheme to other counties for the health, safety and equity of those affected.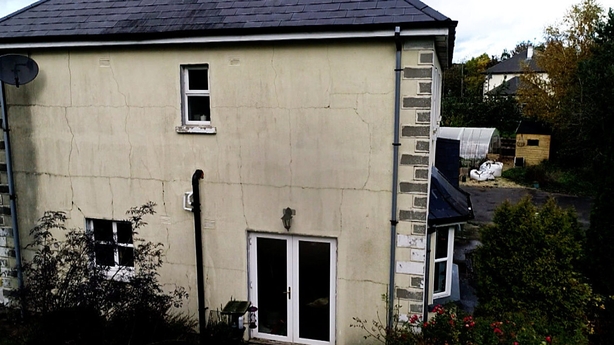 Local authorities in Clare, Limerick, Sligo and Tipperary sought to be added in 2021, and, in March last year, an expert group said it was "inevitable" the scheme would be extended.
In June last year, under mounting political pressure, the Oireachtas enhanced the scheme and extended it to Clare and Limerick, but the Act to allow that has not yet been commenced.
One leading engineer with expertise in defective blocks, Aidan O'Connell of AOCA Engineering Consultants, told Prime Time that he is aware of defective block cases in at least 13 counties: Donegal, Mayo, Clare, Limerick, Sligo, Tipperary, Offaly, Louth, Meath, Kildare, Dublin, Carlow and Wexford.
Engineers Ireland also has a reported case in Co Monaghan. At a conference in Letterkenny last November, its registrar, Damien Owens repeated the call for the scheme to be amended to cover other counties "so that homeowners there are not disadvantaged".
A cross-border issue could also yet emerge: Derry City & Strabane District Council is currently carrying out a data-collection exercise to quantify how many homes have been tested and deemed to be affected by pyrrhotite and mica in its area.
The current Irish government redress scheme is still limited to damage from excess mica or pyrite – other causes, such as pyrrhotite, a highly reactive iron sulfide, are excluded.
A National Standards Authority (NSAI) review is considering including pyrrhotite for redress, but it is not expected until late this year — another delay.
Specialist scientists from Switzerland, the US and Ulster University won a tender for a project commissioned by Geological Survey Ireland and funded by the Department of Housing to establish the geological causes of block failure in Ireland.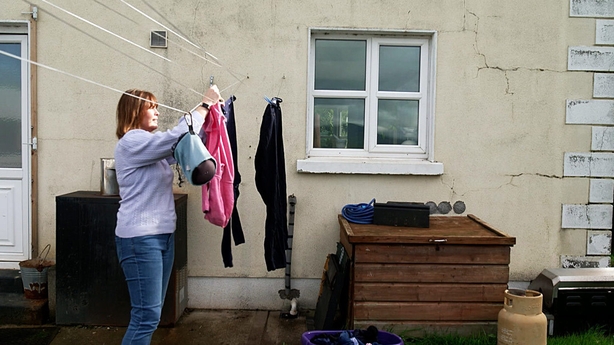 The Department of Housing has pointed out that the Minister can extend the scheme to include any county or part of it if the local authority concerned applies.
But waiting for more counties or more deleterious materials to be added to the redress scheme when the science and the numbers say so is leaving many homeowners without help. Campaigners say that, instead, redress should be based on the certified presence of defective blocks in buildings.
Back in the south, in Wexford, the Murphys agree.
"It should be that every house that has this issue in any county should be able to access the redress system", Ms Murphy said.
In Co Carlow, another couple find themselves in a cracking house, locked out of redress. They do not wish to be identified, but they shared their evidence with Prime Time.
Tests showed excess pyrite in their blocks. Again, because of the county they live in, they are excluded from both the Pyrite Remediation Scheme and the Defective Blocks Grant Scheme.
Aidan O'Connell described how the Co Carlow homeowner checked exterior cracks in recent years and found bits of concrete block coming off with render.
"It was soul-destroying to see this", Mr O'Connell said. "His house was literally falling apart in his hands."
Chemistry test results showed evidence of high sulphur levels, with very high pyrite and evidence of sulphate attack in the blocks.
The Carlow couple tried to prevent the problem from worsening. They repaired render and replaced sections of cracked blockwork. Mr O'Connell believes their efforts have staved off even worse damage for now.  
The couple knew where the blocks had come from in 2004 and 2005 – and they had the receipts to prove it. It was a quarry in the south. Prime Time has separately confirmed another case of defective blocks involving the same quarry.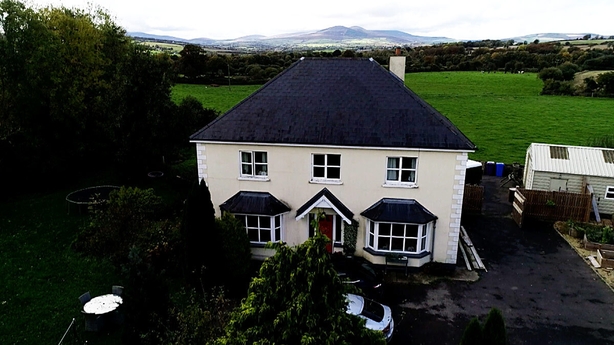 It is not possible to say how many more such cases will emerge in the south — not just because it takes years for the problem to show, but because homeowners often do not want to disclose that they have it. 
However, Mr O'Connell said that he did not believe that the south was going to have the same issue as Co Donegal.
The Department of Housing has known about bad blocks in Co Donegal alone for at least nine years now. There is concern that the problem has spread, and it could happen again.
Public concern about the enforcement of standards and self-regulation in quarries and block manufacturing is often answered by official assurances that refer to the National Building Control Office (NBCO)
But the presence of confirmed cases in southern counties comes as the head of the NBCO, Mairéad Phelan, herself a chartered engineer, said there is no single authority overseeing quarries in Ireland. She also told Prime Time her staff numbers are "not enough".
At a hearing of the Oireachtas Joint Committee on Housing, Local Government & Heritage on 23 June, a senior official at the Department of Housing, Mr John Wickham, said the NBCO was "heavily focused on the risk posed by the extractive industries".
But, in an interview with Prime Time, Mairéad Phelan said her role in quarries is limited in law and in effect. "There is no national oversight body for quarries in Ireland", she said.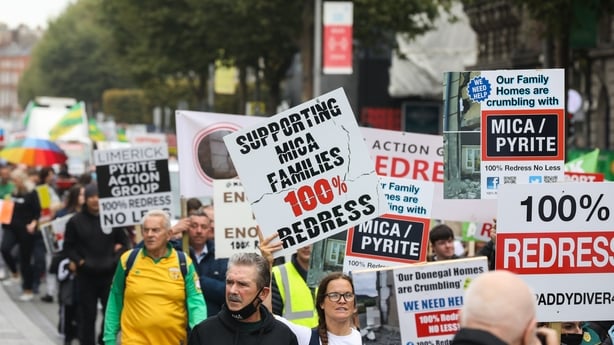 The quarrying industry is large, with a turnover of at least €1.6 billion a year. Out of 1,800 pits and quarries, there are over 200 large, commercial quarries producing aggregates used in blocks, and 80 block manufacturers.
When the NBCO was set up three years ago, it was to oversee and boost the building control and inspection regime across Ireland's local authorities.
But, in 2020, the Government gave it an additional role – overall responsibility for what's called market surveillance of construction products, a function of individual local authorities.
That means checking compliance with EU regulations and standards for putting construction products on the market in member states – all construction products – including aggregates and blocks, in an industry worth billions and in hundreds of quarries and blockmakers.
The two offices in one, the National Building Control & Market Surveillance Office, is housed in and managed by Dublin City Council and funded by the 31 local authorities.
In June last year, the Department of Housing's Mr Wickham told the Oireachtas Joint Committee that the Office "is a very well-resourced unit".
But in 2021 and 2022, the office had a budget of just €564,169 each year, and this year, it remains the same, funded by €18,199 from each of the 31 local authorities.
On staffing, Ms Phelan told Prime Time that, including herself, "at the moment we are six in the Office for the two shared services". She said Dublin City Council's HR department was working on getting her more staff, but "six is not enough".
To the limits of its remit and resources, the NBCO has responded to public concern about quarries by ramping up inspections, and Mairéad Phelan believes it's having the desired effect.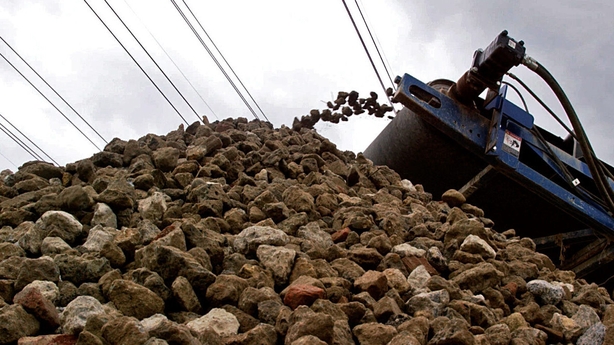 "We visited 133 quarries across Ireland in the last 18 months and I would be very sure that all of those would be afraid to actually deviate in the slightest from what they've set out in their Factory Production Control certificate, and they would ensure that they're using the source material as set out in that", she said.
But the NBCO cannot address past cases, only blocks produced since it was set up in 2020.
Asked specifically about quarries she inspected in the south, Ms Phelan said: "I can't speak about what happened in 2004 and 2005".
She said that all the quarries her Office had visited there since its inception were fully certified, with factory production control certificates, and product CE markings and Declarations of Performance, and that any tests her Office carried out verified the performance of those products with current standards.
However, she made clear that, when she or her staff visit a quarry, their role is limited.
"We're not responsible for everything when we walk into a quarry. We are only responsible for the market surveillance of that construction product that's being placed on the market from that quarry", she said.
"That doesn't necessarily mean that that product might be suitable or fit for purpose for the intended use in a building."
Once a product is sold, its use in a building is covered by Ireland's building regulations. They put the onus on owners, designers, architects and builders to ensure products are fit for purpose – a responsibility that has limits in practice.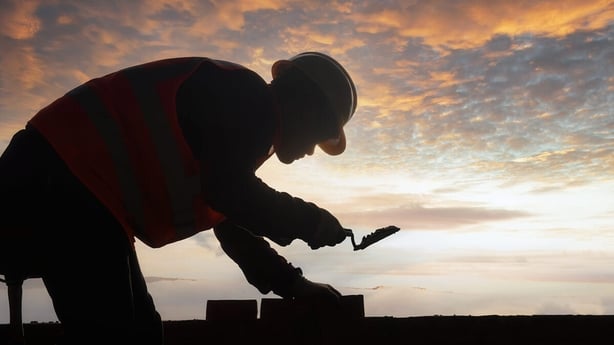 "Ultimately, engineers have to be able to believe, as well as architects, that the concrete blocks that are being supplied are fit for purpose. It is not the role of the engineer or the architect to go and look at a concrete block and test it", said Mr O'Connell.
That leaves the end user. Mairéad Phelan acknowledged that the regulations place a huge burden on them. "The onus on end users and ordinary building owners or homeowners to have full knowledge on how to use the concrete block in construction is huge", she said.
The limits of those existing building regulations and the lack of enforcement of building control have long been exposed.
It was again recently confirmed last year in a State-commissioned survey of building defects in apartments built between 1991 and 2013. There too, the public will pay the price – the Government announced another redress scheme.
On 26 October 2022, in the Dáil, the then-Taoiseach, Micheál Martin, gave an estimated cost for that separate redress – for the 100,000 apartments impacted, the public cost will be in the range of €1.56 billion to €2.5 billion.
With €2.8 billion already allocated to the separate Defective Blocks Grant Scheme, and the final bill for bad blocks expected to top €4 billion, the cost to the taxpayer for problems caused by what amounts to system defects will already reach €6.5 billion, and mounting.
Engineers like Aidan O'Connell recognise that the cost is "a political hot potato". He wonders if politicians are "going to be willing to pick up and run with it".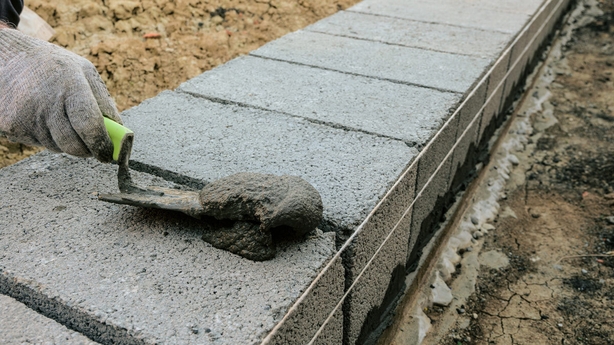 In Ferns, Co Wexford, Rachel and Seán Murphy bought a house with inbuilt problems. If theirs is a case of buyer beware, anyone could fall victim to it. They know that, sooner or later, their blocks will have to be taken down.
They don't have the money, and they are in the wrong county.
The couple have two children and have been through redundancies and periods without a job in recent years. Rachel now works for the Church of Ireland, and Seán is training for ordination as a rector. The cost of living in a crumbling house hits the pocket, and the heart.
"It's that sickening feeling that there's no way out of this – there's no clear light at the end of the tunnel", said Ms Murphy.
"And at the moment, with Wexford not being included on any redress scheme, it's very hard to see how and where we go with this problem. It's scary thinking of the future."
"The tragedy is that this is going to fall down over time. And so, we're left spending money on a mortgage, paying for a house that's going to deteriorate over time", Mr Murphy said.
They are left to deal with the consequences of their bad blocks alone.
They believe that the ultimate responsibility to sort out the mess rests with the Department and the Government but they are not dealing with the issue with the urgency and focus it deserves.
"It's a round and round merry-go-round", said Mr Murphy.
"They would love to say that it's the quarry's responsibility and the quarries would say it's somebody else's responsibility. It's the Government's responsibility."