Kate Murray started taking codeine painkillers when she was 19.
While she had been experiencing physical pain, taking them was about something else entirely: coping with the trauma of sexual abuse.
"They make you feel numb," Kate, who is now 32, told Prime Time. "That's why I started taking them."
Codeine, an opioid medication, is typically used in the treatment of mild to moderate pain. But long-term use can result in physical dependence and addiction.
Around a dozen codeine-based products – such as Nurofen Plus, Solpadeine and Feminax – are available without a prescription in Irish pharmacies.
It took six months for Kate to become hooked on Nurofen Plus tablets. But, soon, she found her consumption of the tablets kept spiraling. She fell in and out of addiction for around 10 years.
"Towards the end, it was 90 a day," she told Prime Time.
"And that wasn't to feel high. That was to feel normal - to get rid of the sickness."
At the time, she had little trouble buying the tablets in pharmacies.
"It was very easy to get them. You would just go in and ask for Nurofen Plus and they would hand them out straight away."
After six months, Kate decided to go "cold turkey".
The mother-of-four said that the withdrawal from codeine was as bad as a "heroin detox".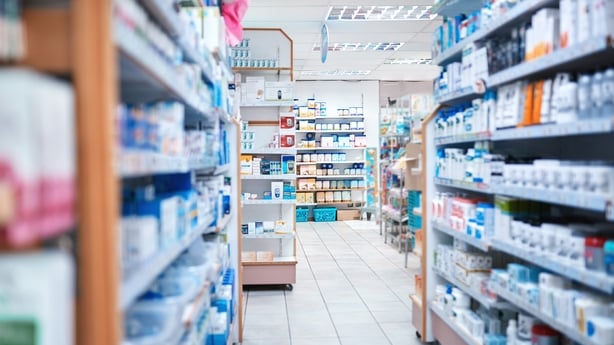 "It was a hell of a four days of not being able to sleep properly, eat, vomiting, sweats, shakes, everything," she said.
Kate stayed off codeine products for about 18 months. But, after she experienced some serious difficulties in her personal life, she found herself turning to codeine again in 2011.
At this stage, new guidelines around the sale of over-the-counter codeine products had been introduced by the Pharmaceutical Society of Ireland.
Dr Michelle Foley, from the School of Health Sciences at the South East Technological University in Waterford, has done extensive international research into codeine misuse and dependence.
She told Prime Time that the guidelines were introduced in 2010 as "a direct response to overdose and poisonings that were being seen across the country in A&E departments".
Since then, pharmacists have been required to personally supervise sales of the medication; question customers to assess if it is the most appropriate treatment; and ask if they have tried an alternative non-codeine painkiller.
"It belongs to the same group of opioids such as heroin. So, it is very addictive," Dr Foley said.
"It can be very damaging because they're combined with paracetamol, ibuprofen and sometimes aspirin. The effects of this can be very damaging to the liver, to the renal system, to the gastrointestinal system."
She said prolonged use can also cause overuse headaches, dizziness, have cognitive effects, and also cause psychological disturbances.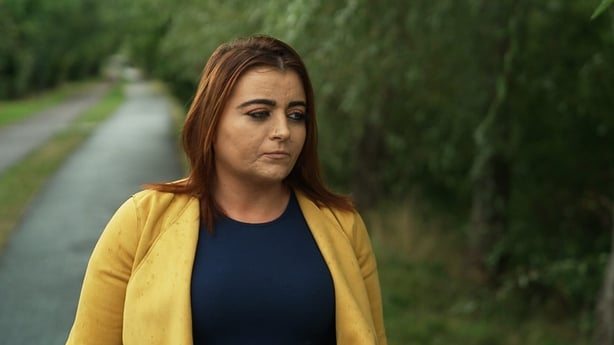 These potential side effects are among the reasons pharmacists are expected to warn customers that codeine, combined with paracetamol or ibuprofen, has the potential to be harmful in overdose quantities or if it is used for a prolonged period.
Despite these tighter guidelines coming in, Kate found that she was still able to buy codeine painkillers quite easily when she said she had period pain.
By 2014, Kate's dependence on the tablets had done unthinkable damage to her health.
"I was getting desperate pains in my stomach, not able to go to the bathroom, bleeding constantly and I wasn't even getting that rush anymore," she said.
She was rushed to hospital on two occasions after she started vomiting blood. Medics initially thought that she was having issues with her gallbladder until she told them the truth about her addiction.
"They turned the camera down my stomach, found a massive hole from my stomach through to my bowel, burnt all the way through. That's when it all came out really, how bad it was."
Kate was advised to take methadone to assist her in weaning off her addiction to the codeine painkillers.    
"I went from taking 90 Nurofen Plus a day to 25 milligrams of methadone and that was going up every week," she said.
"I was at the maximum of 120 milligrams for someone who has never taken heroin."    
She became addicted to methadone for three-and-a-half years before detoxing at a residential treatment centre in 2016.
Despite a relapse back into codeine-painkiller dependence during the Covid-19 lockdown in 2020, Kate has more recently managed to steer clear of the medication.
"I'm proud now to say that I am a year-and-a-half clean and I'm doing really well," she said.
She attends counselling and now hosts live question-and-answer sessions on TikTok telling people about her codeine addiction, in the hope of helping others. She believes the regulations around the sale of codeine need to change.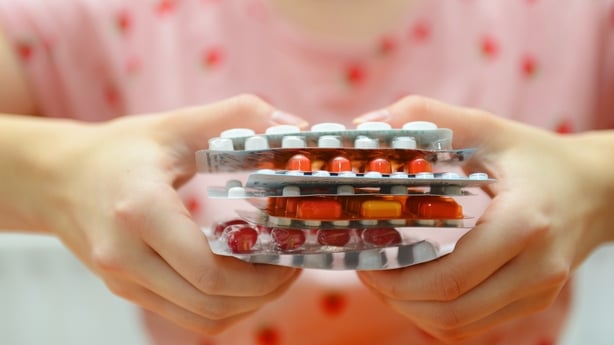 "Obviously, there are people using them for genuine pain, but they don't know they can become addictive so fast. There's not enough information out there and there is not enough help out there either. You really have to search for help," she said.
"If this can help one person, just one person, then my job is done."
Sligo woman Laura Newell lost her fight with dependence on codeine painkillers. The mother-of-two passed away in January.
Nine months after her death, her family are still trying make sense of it all.
Her sister Carina will always remember her baby sister Laura as a child with a life-long love of horses. As a teenager, she went off working as a jockey for renowned trainer and jockey Charlie Swan in Tipperary.
After a few years, she scaled back her involvement with horses when she started a family with her then-partner, Jonathan, back in Sligo. They had two children, Gray and Megan.
"Laura was an amazing mam. She just lived for them. She urged them to live their dreams and allowed them both to be the individual, resilient characters that they are," Carina told Prime Time.
Laura suffered from undiagnosed endometriosis when she was a young woman. Carina said that Jonathan remembers her taking codeine painkillers for her period pain.   
Carina, meanwhile, believes that, at some point, her sister started taking codeine painkillers "to cope with the pain of the endometriosis".
"Laura had a miscarriage when Megan was about three years old. And we think this was a turning point – when the painkillers became something other than painkillers," Carina said.
Unbeknownst to her family and friends, Laura would find herself in the grip of an addiction to over-the-counter codeine painkillers.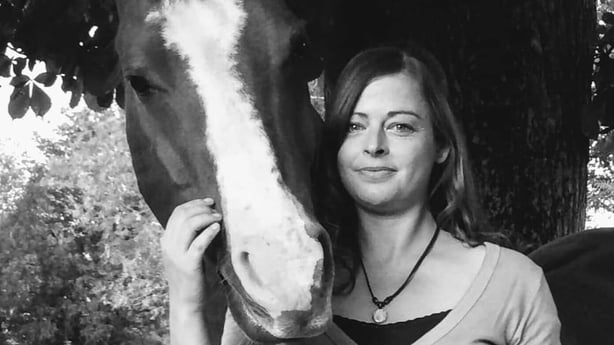 Carina, who works as a social worker, has lived in Shetland off the coast of Scotland for 19 years. On a visit home to Sligo in the summer of 2015, she realised there was something wrong with Laura.    
"She had lost a lot of weight. She was quite detached from everything going on," she said.
Around the same time, one of Laura's children made a comment to Carina about visiting different chemists with her mother.
This was the first hint that Laura was "chemist hopping" - going from one pharmacy to the next to buy multiple boxes of codeine-based medication.    
Then, in October 2015, Carina got a call to come home, as Laura was seriously ill in hospital.    
"Laura was unconscious and had sepsis at that point and was rigged up to machines, and it wasn't looking good," Carina said.
"And the hospital was treating her for an eating disorder because that's how the opiate addiction looked. When nobody knew there was opiates involved, it looked very much like an eating disorder."
At this stage, Carina set about investigating whether Laura was addicted to painkillers.  Along with her dad, Timmy, she went around chemists with a photo of Laura.
They quickly found that Laura was known for buying painkillers.
"They all knew her. Some of them said she was banned. Others were aware she was in and out," said Carina.
Laura recovered from sepsis and got out of hospital. Her family tried unsuccessfully to help her, but she continued to buy codeine painkillers in pharmacies and online.
"After that, her use - the opioid use - I think, became more coercive and she was able to hide it better. And she wasn't presenting as somebody obviously under the influence of any opioids."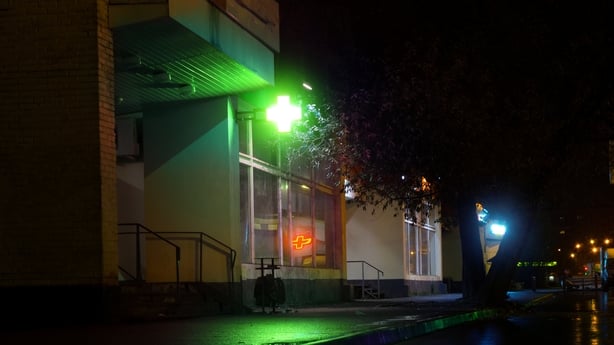 2018 was heart-breaking for the Newell family. Their father Timmy died suddenly, and their mum, Marie, was also hit with cancer.  Laura moved in with her mother to care for her throughout her terminal illness up to her death in 2020.   
"She was very close to mum and I think Laura's world fell apart at that point," said Carina.
Her sister now believes Laura returned to more heavy opioid use after her mother's death and, over the next year, Laura increasingly complained about stomach pain.
"As soon as I mentioned opioid use being a possible reason for it, she shut down and stopped messaging me," Carina told Prime Time.
Last Christmas, Laura was very sick and admitted to hospital, but she signed herself out after less than a week.
"She went home and, more or less, boarded herself in at home," Carina said.
"Nobody could get in, nobody. She wasn't answering the phone. We were desperate. We didn't know what to do or how to approach this."
With the help of a GP, Laura's family convinced her nearly a week later to go back to hospital.
At this point, Laura was emaciated, weighing around six stone, with violent pains in her stomach.
"She was taking the painkillers for the pain in her stomach," Carina said. "That was the narrative in her head, but that was just continuing to cause the damage."
"On the Wednesday, when she tried to sign herself out, the surgeon went to see her and they immediately rushed her into surgery, where they discovered she had a perforated bowel. But, by that point, the sepsis had already started," Carina said.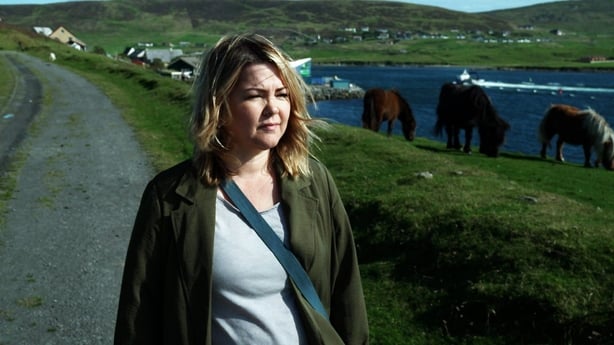 "She never came out of that operation."     
Laura's family made the incredibly difficult decision to switch off life support.    
"Everyone carries guilt at having to make that decision. And it just felt so unnecessary that we had gotten to this point," Carina said.
Carina was with Laura when she passed away a few hours after removing the tube on 17 January last. Laura was 39.
"I know people have different beliefs when somebody's in a coma or when somebody's at end of life," Carina said about her sister's final hours.
"But when it's your sibling, you have that connection. And it was a clear feeling that of Laura knowing she'd gone too far this time and not wanting to leave her children, not wanting to leave, but having to help her to cross over in the knowledge that we would take care of things here for her."
Aware their mother had stomach problems, Laura's children Megan and Gray, now 16 and 19 years old, never knew about their mum's codeine addiction until after she died.
Carina believes Laura never really confided in anyone, despite her family's repeated attempts to help her.
"When I cleared out Laura's hospital bag, there was just handfuls of Nurofen Plus falling from everywhere," she said.
"There were packets, there were blister packs, there were loose tablets hidden in socks. There was a hat full of tablets."  
Carina is adamant that her sister's death will not be in vain. She said Laura was loved and respected in Sligo.
Last week, a HSE National Patient Safety Alert was issued to all health service personnel warning about the risk of harm from codeine-containing products.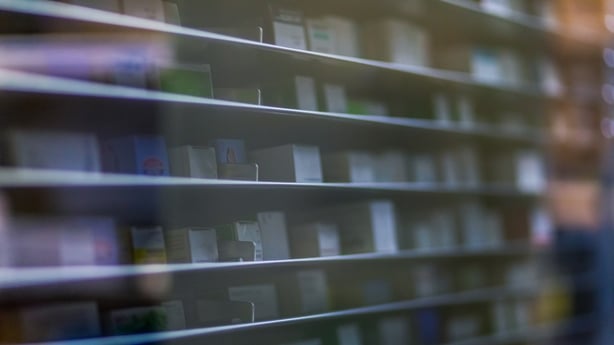 Citing Laura Newell's tragic death, the alert said that "the devastating personal impact of dependency cannot be overstated".
Reckitt, the manufacturer of Nurofen Plus, told Prime Time that it supported "all current requirements in place for the safe sale of OTC codeine-containing medicines.
It added: "Nurofen Plus is indicated for short-term pain relief only which is included on all packaging and information leaflets as well as clear warnings on the front of pack regarding the risks of long-term and excessive use.
"As with any medication, Nurofen Plus should always be taken responsibly and in line with the instructions provided."
Carina said that, for her, the most important thing about sharing Laura's story was that it could happen to anybody.
"People were absolutely shocked by Laura's story and what it had come to," she said. "We don't want it to happen to anybody again."
Like Kate Murray, Carina also wants to see a change in the way over-the-counter painkillers containing codeine are sold.   
"I strongly believe they need to be on prescription. But, in the absence of that, there needs to be a database. There needs to be a system in place," Carina said.
"When anybody goes in to buy opioid painkillers, their name and address is taken, and it goes onto a database so that they can be picked up if they go to another chemist."
Now Kate Murray and Laura Newell's family are speaking out to raise awareness about what has been called a "hidden epidemic".
They just hope they can save others from similar agony.
Watch producer Lydia Murphy and reporter Conor McMorrow's report on codeine addiction on Prime Time tonight at 9.35pm on RTÉ One and RTÉ Player.
If you have been affected by any of the issues raised in this article, please visit rte.ie/helplines.