When Helen Harnett retired from her job in Limerick County Council a decade ago, she planned to have a long and happy retirement in her home in Newcastle West.
However, her plans were disrupted by serious illness, including suffering a stroke. She has been in St Ita's Community Hospital in the town for over three years now.
Like thousands of others, Helen, who is in her mid-70s, is reliant on care from others to live her best life.
She arranged to get her house adapted to cater for her additional needs. The construction work on a new downstairs room was completed last November.
But, despite being approved for a home care package, she cannot go home. There are no home carers available to assist her once she is discharged from hospital.
"There's no place like home," Helen told Prime Time.
"I feel very disappointed. I worked all my life with the county council, and I paid my taxes. I'm here now, and I need help and I can't get it."
A scarcity of money was the cause of previous crises in the home care sector – but not this one.
The Minister for Older People, Mary Butler, has a budget of €666 million for home supports this year.
In her own words, "that is a phenomenal amount of money."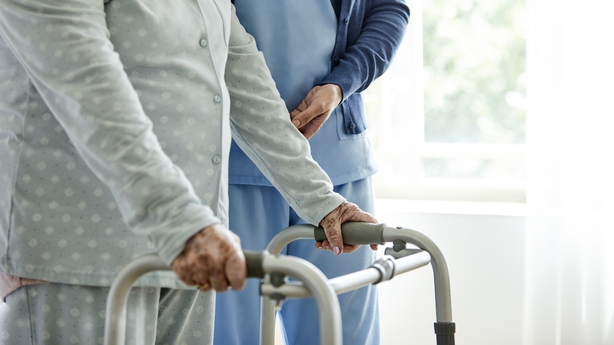 More money than ever before appears to be available to the home care sector, yet people are still unable to get carers. So where is the money going? And why are there so few carers?
Michael Harty, who used to run a private home care agency, told Prime Time that, once agencies take their cut, carers are not being paid enough.
"The HSE is paying roughly €27 an hour to private companies – and then private companies are paying carers €11 or €12 an hour," he said.
"Do we have a shortage of carers, or do we just have a shortage of people who want to work for barely above the minimum wage?"
Helen said that others could view her as a "bed blocker", a derogatory term for someone who is unable to leave hospital and return to their own home.
"But I'm not," she said. "It's the fact that they can't produce the goods that I'm still there."
Helen worked hard at her physiotherapy in hospital to get back on her feet.
"I have no doubt that there would be lots of people looking for the bed because St Ita's is very popular," she said.
Lorraine Dolan, the Midwest regional co-ordinator for Sage Advocacy, an organisation that provides support for older people and vulnerable adults, said Helen's case is "certainly not unique".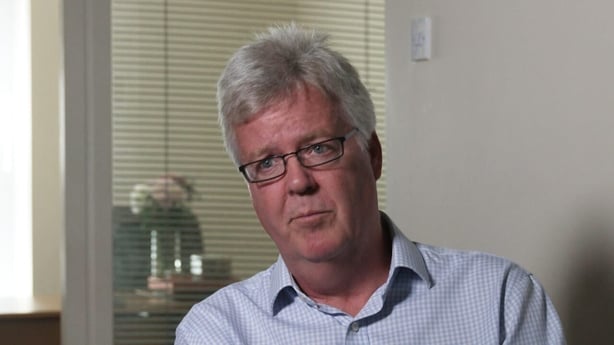 A shortage of carers is a national issue affecting both rural and urban areas, she said, noting that many people across the country are stuck in hospitals or nursing homes for months on end waiting to get home care.
Cork woman Louise Murphy, a carer who provides home support for clients both directly and through agencies, said that working as a carer is very rewarding.
"When we say clients, they are actually more like friends," she said. "They love to see you. You build a really good relationship with them and their families."
Though Louise said she sometimes earns more than the standard €11.50 an hour, she said the pay and conditions need to change for all home care workers.
"The pay isn't good enough. It's like €11.50 an hour. You're under huge pressure," Louise told Prime Time.
"Why would you work for €11.50 an hour when you could get a job in Aldi or Lidl and it would pay way more?"
While Louise gets a contribution towards her mileage from some employers, carers often have to cover their own travel costs.
"It's grossly unfair to expect someone on €11.50, who's paying tax at maybe 20%, to take the burden of the fuel. That's just not fair."
In 2016, Michael Harty, who is also the former chair of Home & Community Care Ireland, the representative body for home care providers, set up Home Care Direct, an online platform that connects carers with patients or their families directly.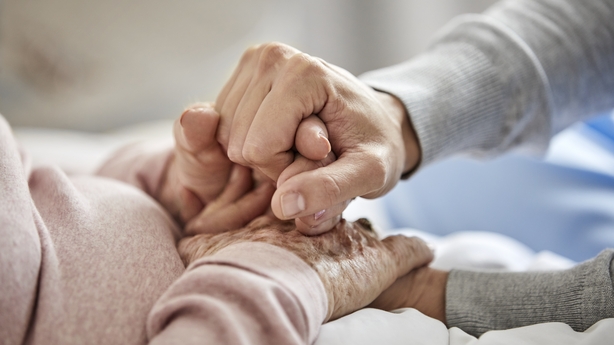 "What we're trying to do is remove the middleman, where appropriate, and empower carers or personal assistance to work directly with families or people needing support."
He said carers on the platform are getting paid rates of between €22 and €25 – and he has no problem getting carers to work for those rates.
Home and Community Care Ireland told Prime Time that the sector is experiencing "the most acute recruitment crisis ever experienced in the sector's history".
To tackle the crisis, it has recommended solutions such as a graded career structure, more training options for carers, such as apprenticeships, and that carers should be paid a minimum of the living wage.
It acknowledged that mileage is currently not included in the cost of delivering the care package in most areas and that "this is something that needs to change".
Eoghan Clonan, a 20-year-old student with a rare neuromuscular disease, has also experienced the home care crisis.
When there are no home carers to assist him to leave his house, he told Prime Time that he ends up stuck in his bedroom and "bored as hell and lonely".
Eoghan was the campaign manager for his dad Tom's successful Seanad election campaign earlier this year.
Senator Clonan said that his son can never be sure of what is going to happen next. Since October, they have noticed an acute shortage of carers.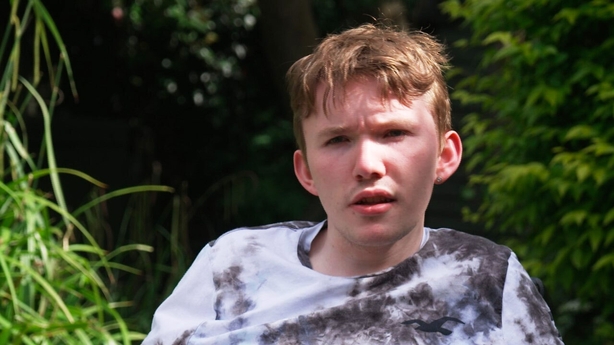 "He's internalised the fact that he can never aspire to live independently, because he knows now, after nine months, that there's no guarantee that anyone will ever turn up to get him out of bed," he told Prime Time.
Senator Clonan said care packages have "completely collapsed" in recent months.
"It's a crisis and it's affecting tens of thousands of people."
The ongoing battle for families of children with disabilities to get services has left the Independent senator furious.
"Ireland is the worst country in the European union to have a disability," he said.
"You have to go on the Late Late Show, or you have to go on Prime Time, to plead your case. It's like the Hunger Games."
"In fact, we should have a programme at this point, 'Ireland's Sickest Family', where people like us compete with one another. That's how dysfunctional it is in Ireland," he said.
In a statement, the HSE told Prime Time that 302 people are waiting for funding approval for home care and that 5,344 are waiting for care staff. The HSE is funded to deliver 24.2 million hours to 55,600 people this year. This will need 11,900 carers.
But unless more carers can be employed, it will be some time before the pressure on the home care system abates.