Last week, sixth-year students at Gaelcholáiste Reachrann in Donaghmede, Co Dublin, graduated from secondary school.
But teacher Ciarán Ó Caomhánach said it is not just Leaving Cert students who are leaving. Some teachers are departing because of the cost of living in Dublin.
"There are 34 teachers. To my knowledge, seven of them are leaving next year. That's 20% of our staff," Mr Ó Caomhánach told Prime Time.
"Five of them are moving because they can't afford to live in and around Dublin."
Inflation in Ireland reached 8.2% in May, higher than the eurozone average, according to an estimate from Eurostat, the EU's statistics agency. Energy prices are estimated to be 46.2% higher than they were in May 2021.
The rising prices are squeezing millions of people all over the world. Those in the teaching profession are among those struggling to make ends meet.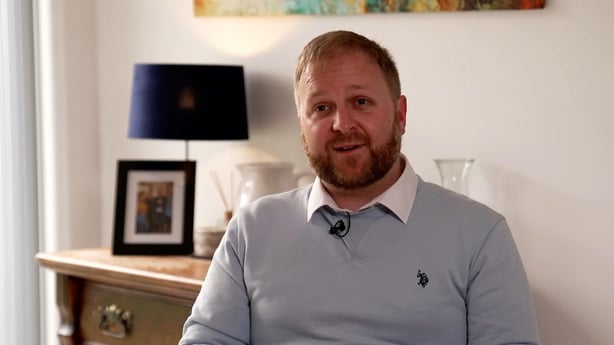 The situation is so bad that a number of teachers at Gaelcholáiste Reachrann are giving up permanent jobs in the school to move back to their home towns, without any promise of job security, Mr Ó Caomhánach said.
He said this is a wider issue. A friend in Galway is also giving up a permanent job to move to Tralee, he noted.
Mr Ó Caomhánach, 34, lives in Drogheda, Co Louth, and commutes to his school in Donaghmede each morning.
A year ago, this 50km trip was financially feasible for him. But, in the last three months, his commute has become "exponentially more expensive," he said.
"A full tank was €60, and then it started going to €70 and €75. Then it started topping €80 - and now we're in €90 territory."
Mr Ó Caomhánach teaches in the Gaeltacht to earn extra money. This year, he will correct State exams for the first time in years.
Because his wages have not kept pace with inflation, he finds that money he used be able to put away for expenses like his TV licence or his car tax has disappeared.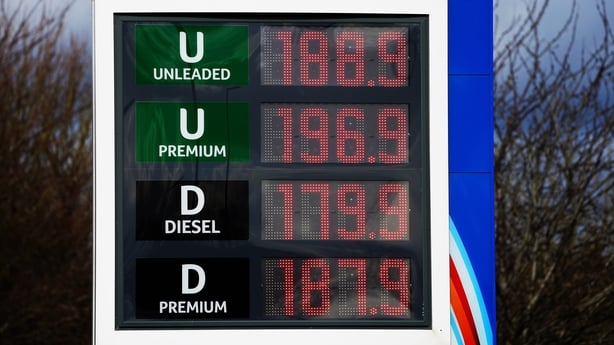 "There are nights when I wake up at 4am in the morning. It's because I remember I need to have €300 for Friday because the car needs to be repaired - or because the mortgage is coming out of the account," he said.
"I have a good wage, but I'm struggling and I'm watching the pennies. I can't help wonder how other people are coping that aren't in the position I am."
The spike in fuel costs is being felt across Ireland.
Maeve Kiely, from Glengoole, a small village in rural Tipperary, told Prime Time that she has no option other than driving to work as a pharmacy assistant in Cashel, which is 20km from her home.
"There isn't a direct bus route from where I am, so I very much need my car," she said.
"Generally, I used to get €25 of diesel and it would keep me going for the week. Now it's €40 every week and that's just essential journeys I am doing. There are no trips away or anything like that."
Ms Kiely has also been hit by huge hikes in the cost of home heating oil since the start of the year, despite recently having her home retrofitted under a Government pilot scheme.
"I used to get 300 litres of kerosene every couple of months, and it would be roughly €250. But I've priced it recently and it's up to €500 - so it's doubled."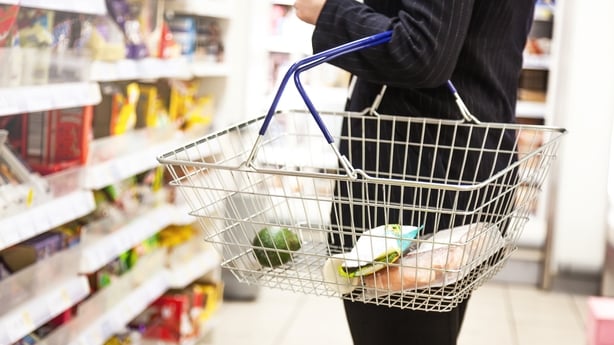 In Swords, Co Dublin, Glenda McDonnell has seen the cost of her weekly grocery shopping soar.
"From about February or March I have noticed certain things that I would buy - they are an extra 50c or €1. And then you'll see other things that are 10c or 15c extra but all of them add up," she told Prime Time.
Ms McDonnell is a part-time carer for her partially sighted husband, Gary, who has also had an organ transplant. With the help of some family members, she set up a Women's Shed in Swords to help women in the area overcome the difficulties of living through the pandemic.
"I think women have kind of lost their connection to each other, with everything that has gone on over the last couple of years," Ms McDonnell said.
"They want to kind of escape. So that's basically what we do for two hours. They come in the door, and whatever is said in the shed is kept in the shed."
From the cost of butter and children's summer camps to following Instagram tips on budgeting, many of the women there are feeling the pinch.
While Ms McDonell's three children are now adults, two of them still live at home.
"If I didn't get paid for a week, what would I do? I would be absolutely up without a paddle," she said.
But she told Prime Time that she remains resilient.
"Come what may, I will survive. That's 100%, you know."
Interviews by Rita O'Reilly