For Tony Montalto and his family, Tuesday's mass school shooting in Uvalde, Texas, brought forth wrenching memories.
In 2018, his daughter Gina was one of 17 people killed in a shooting at Marjory Stoneman Douglas High School in Parkland, Florida.
"It brought our family right back to the day when we learned that our bright, beautiful, bubbly, forever 14-year-old daughter was murdered at her school," Mr Montalto told Prime Time.
He said that a loss like that is something that no parent can get over.
"The best we can hope for is to find a way to work around that pain each day," he said.
The debate about US gun law reform has been reignited following the deaths of 19 children and two adults in Uvalde.
Mr Montalto said that enhanced background checks for people buying guns are needed to stop these atrocities.
He also called for the introduction of so-called red-flag laws. Also known as Extreme Risk Protection Orders, these enable police or family members to obtain a court order to temporarily remove guns from people who pose a danger to themselves or others.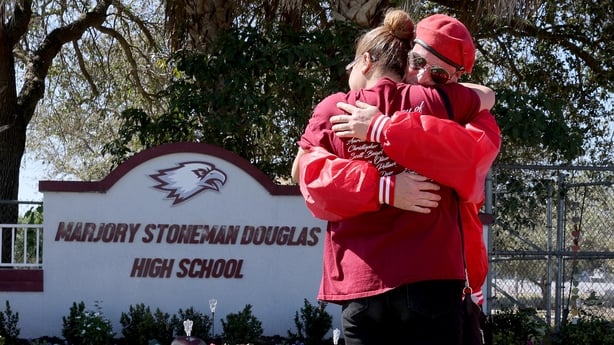 "This is a proactive step that we need here in America. It will protect our law enforcement folks and it will protect our students, our teachers and our communities," he said.
He noted that police visited the home of the man who killed his daughter over 40 times prior to his rampage.
"They had no legal means to remove the weapons. These red-flag laws are necessary in every state and they will help save lives," he said.
But Mr Montalto is not calling for an outright ban on assault weapons.
"What happens after these terrible shootings is, too often, we see this devolve into a gun rights issue," he said.
Calling it a multi-layered problem, Mr Montalto said that campaigners needed to accept that the second amendment of the US constitution, which guarantees the right to private gun ownership, was there to stay.
"There's no appetite to change it," he said.
Mr Montalto could be right. For many Texans, the right to bear arms is fundamental.
Josh Hahne, a 20-year-old who regularly posts videos online about hunting, guns and ammunition, said that the right to bear arms was one way of ensuring that the US remained a democracy.
"If Russia were to send troops into the United States, not only would they be fighting the military in the US, they would be fighting the military in their homes as well," he said.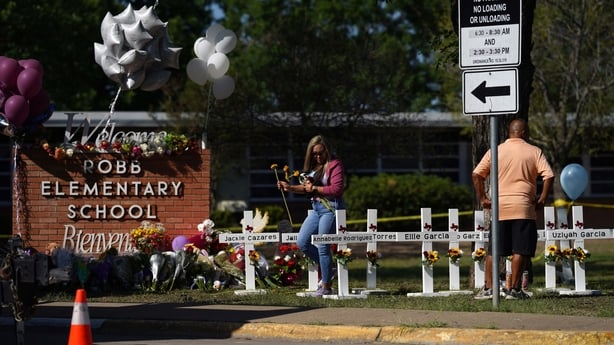 Mr Hahne, who is a hunting and fishing enthusiast, said he can go into his local gun store and buy any rifle he wants within 15 minutes. All he has to do is show his ID, while the gun store runs a background check online.
Mr Hahne was appalled by Tuesday's massacre in Uvalde, 130km from his San Antonio home.
"It's disgusting and I hope that it never happens again," he said.
He believes that teachers should be trained in the use of firearms and that they should be armed in classrooms in case of future attacks.
"If you can give them the proper teaching to carry the firearm in the classroom and use it as a self-defence, when that time comes, I think it would completely eliminate school shootings," he said.
Previous attempts to curb gun laws after school massacres have failed to pass through the US Senate and its likely similar proposals will be met with fierce resistance in future.
Asked if he is worried about the future of America after another bleak week in its history, Mr Montalto told Prime Time that he was a proud American.
"I am hopeful that our country will realise that the only way to solve this is to stop looking at what divides us, start looking at what unifies us," he said, "and realise that we all need to come together as an American family to protect our future."