The message from Mariupol native Alina Skoryk, who lives in Cork, could not be clearer.
"Stop this madness. Stop this war. The situation is out of control. It's just a nightmare. It has to stop," she told Prime Time.
The day after the attack on the children's and maternity hospital where she was born, Alina told Prime Time: "People have no food, no water, no electricity, no heating. It's cold. People are just dying and being buried outside their house."
Alina, who has lived in Cork for the last five years, was shocked yesterday to see the "apocalyptic" conditions after the bombs hit the hospital, which is just across the road from her family home. Her grandmother and father are still in Mariupol.
Since much of the population in the Ukrainian port city has been without power or phone signals for a week now, Alina has only had sporadic contact with home. She has managed to call neighbours who have been checking on her 89-year-old grandmother, Maria Miliouchina.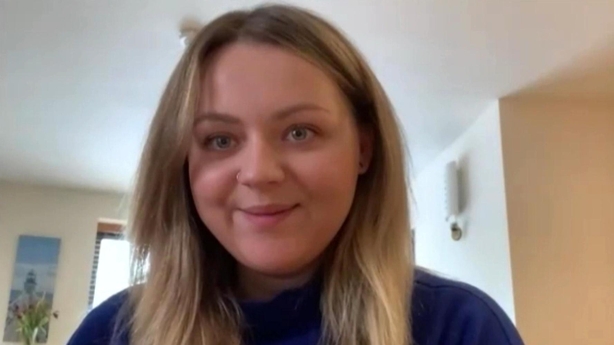 "She lived during World War II, so she already experienced one way in her life. We just never imagined that she would experience this brutal second war," Alina told Prime Time.
She said her grandmother filled the bath and other containers with water at the start of the month and that it is this water supply that is now keeping her going.
"She's a strong woman, she's definitely hanging on, but we don't know for how long," Alina said.
After talking to her neighbours earlier on Thursday, Alina painted a picture of a desolate place.
"People don't have enough food, and they don't have enough water," she said. "They are eating once per day. And sometimes because they are so afraid and under so much stress. They are sharing food."
People are cooking over fires on the streets beside her home. She said that aid convoys from organisations like the Red Cross are being prevented from reaching the port city by the Russian military.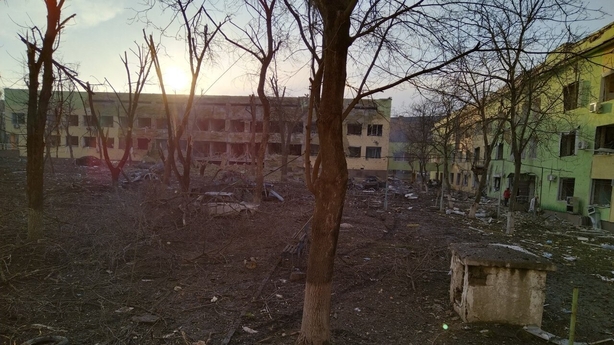 Alina has not been able to talk to her father since 1 March. He has joined the army and, when she last spoke to him, he was heading off to collect his gun the following day and join the Ukrainian defence effort against Russia.
"Since then, we have had no news whatsoever. I just know where he's located. We are trying to find a list of houses that been damaged to find out if his house is okay," she said.
Alina is one of the millions of Ukrainians to have their lives upended in the three weeks since the Russian invasion.
"It's been a very, very hard situation since the war began. We are just trying to remain calm. We're trying to remain positive that this will end. One day this will have to end," said Alina.
Alina's grandmother, Maria, turns 90 this month. The woman, who has already lived through one world war in her lifetime, is again living through chaos, waiting to be reunited with her family and waiting for this war to end.