It has been ten years since Shane O'Farrell was killed by a hit-and-run driver as he cycled near his home in Co Monaghan.
His body was found 54 metres from the point where he was hit by a car driven by Zigimantas Gridziuska. His bicycle was found 60 metres away. The 23-year-old law graduate died at the scene.
Gridziuska never stopped, he drove on and hid his damaged car in bushes near his home, several kilometres away. He presented himself at Carrickmacross Garda Station the following day, 3 August.
A decade may have passed since the only son of the O'Farrell household was killed, but the family's grief remains very raw. "The memories of that time are just burnt in my brain. And it's changed our house completely," Shane's younger sister, Hannah, told Prime Time.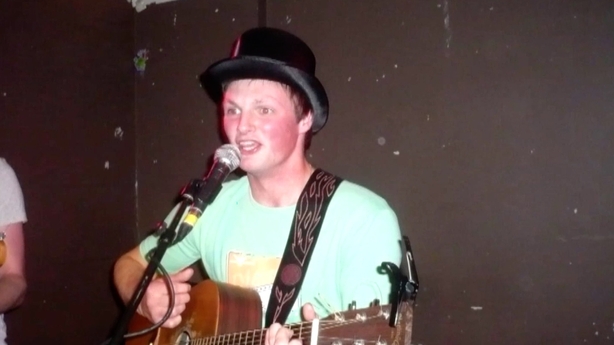 Since then, the O'Farrells have been looking for answers related to Shane's death, principally about the man who killed him, who at the time was a regular defendant before the District and Circuit Criminal courts in Monaghan, Cavan and Louth.
The family have done something that has been rarely, if ever, done in Ireland. They have investigated in detail how our justice system dealt with a recidivist perpetrator of mostly lower level crimes such as, in Gridziuska's case, heroin possession and theft. They still have many questions, but what they uncovered suggests deep flaws in how our justice system operates.
On the day he was driving the car, Gridziuska, should have been in State custody. He flouted bail laws with apparent impunity. Court orders were not acted on by gardaí, who also failed to properly monitor if Gridziuska was adhering to bail conditions. Three concurrent prison sentences imposed on the Lithuanian national on the same day in 2010 were never served.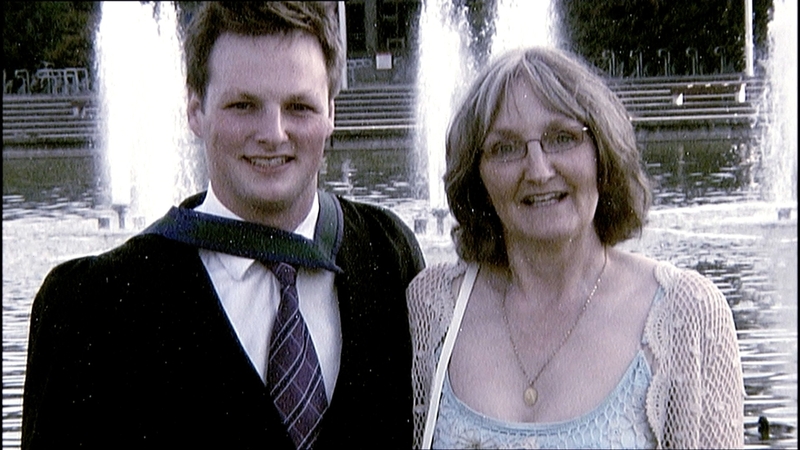 "He walked in and out of court in Monaghan, Cavan, Dundalk, Carrickmacross - bail was given. Bail was breached, he reoffended," said Shane's mother, Lucia (pictured above with her son).
In 2017, the current Taoiseach, Micheál Martin, gave his blunt assessment: "The entire case reveals shocking malpractice and dysfunction in the criminal justice system at all levels."
The O'Farrell family discovered about Gridziuska on their own initiative - using Freedom of Information laws, data access requests, court applications, and searching old court reports in local newspapers. But they say they still don't know how and why Gridziuska was at liberty on the day of the killing and they are seeking accountability.
"We can't grieve properly and we can't grieve for Shane, the person, because there's this cloud… where we have so many unanswered questions and it's just compounding our grief," said Hannah.
That grief is mixed with frustration as the family say their quest for action and for certain important information has been hampered by delay and a lack of transparency by the State. "It seems that there's a culture within the Department of Justice… to delay things so much so that, maybe, the family grow tired, you know, maybe you lose hope, maybe you just give up asking those difficult questions," said Hannah.
Take, for example, the family's efforts to find out what happened after Gridziuska was given three concurrent jail sentences in June 2010 for drugs offences – equating to a six-month prison sentence.
In 2015 and 2016, the O'Farrells questioned whether the sentence was ever served with different arms of the state, including the Department of Justice and the Garda Síochána Ombudsman Commission, GSOC, which was investigating the case.
Lucia O'Farrell said they raised it with GSOC 20 times via meetings, emails and letters.
"Every time we've raised that question, we've met with a brick wall," said Hannah, "It's nearly like we're the enemy because we're asking these questions."
Administrative error
In 2017, the family finally learned what had happened with the six-month prison term. In response to questions from RTÉ Investigates, the Courts Service revealed that it was never served due to an administrative error.
"To think that a man got a custodial sentence that he never served. And the only reason we know that is because Shane was killed. I mean, how much of that is happening across the country that people are walking out of court and not serving a sentence that is handed down in the district court?" said Lucia.
Neither the Department of Justice nor GSOC commented to Prime Time directly on the allegation that they have treated the O'Farrells like an "enemy" for asking difficult questions.
Asked to comment on the allegation that it did not address the family's queries about Gridziuska's phantom six-month prison term, GSOC told Prime Time that "sentencing… is a matter for the courts" and that its remit "does not extend beyond examining the conduct of members of the Garda Síochána."
The Department of Justice has admitted delay in providing a key report to the O'Farrells. In late 2017, the Courts Service prepared a detailed report for the Department of Justice which chronicled crimes, court appearances and convictions of Gridziuska in 2010 and 2011.
The report was precisely the type of information that would have helped the family in their investigation. Yet it wasn't forthcoming.
Emails
In 2018, emails provided to the family under Freedom of Information show that the Attorney General recommended the report be provided to the O'Farrells, but the family only received it in early 2020, almost two years later, and five months after they had submitted a Freedom of Information request to the Department of Justice.
"And had I not done that, freedom of information [request] would I have ever received it? I don't think so," said Lucia O'Farrell.
Hannah describes the report as "really important", because it carries the weight of an official report. "It's a state document which identifies failures, some of which we were aware of," she said.
The Department of Justice told Prime Time that the delay in sharing the report "was not due to any reluctance to share the note but was rather due to an unacceptable but unintentional and accidental oversight. The Department has expressed its sincere apologies to the O'Farrell family for this, and apologises again."
The report, seen by Prime Time, details over two dozen charges that Gridziuska faced across a range of courts in border counties in 2010 and 2011.
"Mr Gridziuska was quite a regular defendant in cases in the general North Eastern Region with appearances recorded in Carrickmacross, Dundalk, Ardee, Drogheda, Monaghan, Virginia and Cavan courts," the report states. He was on bail throughout the period. Crime by those on bail continues to be a problem around Ireland.
Figures supplied to Prime Time by the Central Statistics Office show that the number of crimes committed by those on bail was 31,422 in 2019, an average of 604 ever week, up over 17% compared to 2018.
GSOC has issued two reports on garda conduct related to the Shane O'Farrell case. One, which took six years to complete, found no criminal culpability by gardai involved in dealing with Gridziuska. A subsequent report recommended disciplinary action against three gardaí.
Public Inquiry
But the family say the issues raised in the case go beyond the conduct of a few members of An Garda Síochána and are therefore much wider than the remit of GSOC. The family has long sought a public inquiry, believing it's the best way to get accountability, transparency and answers about how the State interacted with the man who killed their son.
That demand has won strong political support from various political parties. In June 2018, a motion by Fianna Fáil TD Jim O'Callaghan calling for a public inquiry was passed by the Dáil. Over three years on and there is still no sign of a public inquiry.
Retired judge, Gerard Haughton, was appointed by the Department of Justice in early 2019 to conduct a scoping exercise, which is still ongoing. Even though the Dáil and Seanad have both passed a motion calling for a public inquiry, part of Judge Haughton's task is to advise whether or not there should be a public inquiry and, if so, what its terms of reference should be.
The O'Farrells are cooperating with Judge Haughton's scoping exercise, but remain adamant that a public inquiry should be held. "Both houses of the Oireachtas have voted for a public inquiry. And yet, the government have ignored the will of the democratically elected people to put in place that public inquiry," said Lucia.
While the Department of Justice told Prime Time in a statement that "the purpose of this [scoping] exercise is entirely open" it seems it has little enthusiasm for a public inquiry. A Departmental briefing note released to the O'Farrells under FOI stated: "While the case is tragic and the gaps in systems need to be addressed, it is open to argument as to whether it meets the threshold of 'urgent public importance' " as laid out in the Tribunals of Inquiry Act.
The Department of Justice document also stated: "There is the question of publicly inquiring into the actions of independent bodies such as the DPP [Director of Public Prosecutions], GSOC and the Courts." The briefing note was written in November 2018, five months after the Dáil approved a public inquiry.
Among the key questions the O'Farrell family hope a public inquiry would shed new light on is why Gridziuska was at liberty at the time of Shane's death. Seven months before the hit-and-run Gridziuska was before Circuit Criminal Court Judge John O'Hagan on a number of theft charges. Judge O'Hagan deferred sentencing for a year, but he ordered that if Gridziuska committed more theft during that time he was to be brought before him and he would be jailed.
Just months later, Gridziuska was apprehended on five charges of theft, he was convicted at Ardee District Court in May 2011, three months before the hit-and-run, but was not brought back before Judge O'Hagan as ordered. Gridziuska received a suspended sentence - the judge at the Ardee court was not informed of Judge O'Hagan's order. For Shane O'Farrell, this was almost certainly a fatal omission.
"Between Judge O'Hagan saying that and him killing Shane, this man had committed 11 offences and he wasn't returned to Judge O'Hagan. Had he been brought back before Judge O'Hagan," Lucia said, "Shane would be alive. There's no question about that. Shane would be alive."
Judge Haughton is also looking at other issues as part of his scoping inquiry, including why a garda transcript of an interview with Zigimantas Gridziuska that was sent to the South Monaghan Coroner for Shane O'Farrell's inquest was altered. In the edited version, a passage referring to a garda drugs search of a vehicle Gridziuska was travelling in was removed. That incident happened less than a month before the hit-and-run.
Prime Time asked the Garda Press Office why the transcript of the interview was edited. A spokesperson said that An Garda Síochána was "assisting Judge Haughton as part of his Scoping Exercise" and that it would be "inappropriate" to comment prior to the publication of his report.
"You never think you're going to be at an inquest for your 23-year-old brother and when you are, you just trust that the information that's provided to the coroner is correct, is accurate, is the proper full statement that the man who killed Shane gave the Gardai. And when something like that doesn't happen… it raises massive public policy concerns," Hannah O'Farrell said.
Gridziuska never served time for the hit-and-run that killed Shane O'Farrell, he was ultimately jailed for other offences and in 2013 was deported and banned from re-entering Ireland until the year after next. As the tenth anniversary of Shane's death on 2 August approaches, the family remain determined to finish their quest for answers.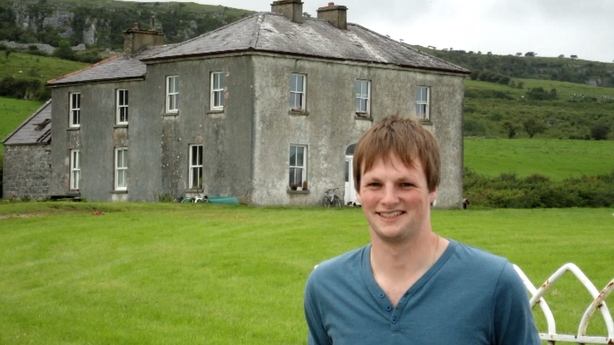 His mother Lucia said, "Every year I say to Shane, this time next year, I'll have justice for you. Each year, I say that to him. And each year we try."