There are a total of 22 unidentified bodies resting in cemeteries and morgues across the country, research by Prime Time has established.
The cases of 18 unidentified men and four unidentified women are located in nine counties.
Full DNA profiles are now on file for 20 of the cases, with exhumations expected to be conducted for the other two in the coming months.
Gardaí have been conducting a trawl of files around the country in an effort to establish if unidentified remains lie in cemeteries where DNA is not held on file by Forensic Science Ireland (FSI).
As well its traditional work of analysing crime scene samples and providing expert evidence in criminal trials, FSI has also been working to build up a DNA database of missing persons and unidentified bodies.
In May, two exhumations were conducted in Co Clare on the bodies of unidentified men whose remains were discovered in 2001 and 2003.
In December 2001, a man's body was recovered from the River Shannon near Shannon town in Co Clare. The man's body had been in the water for a number of days.
Despite efforts to identify him at the time, his identity was not established and he was buried in Drumcliffe Cemetery near Ennis.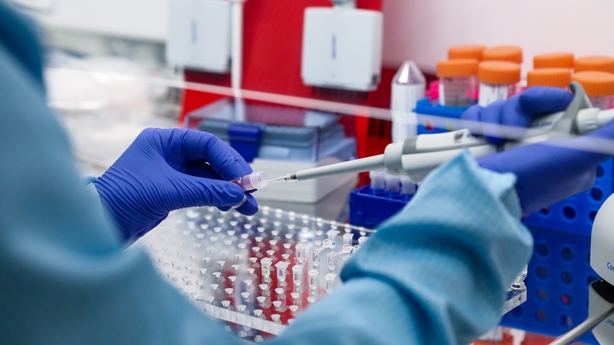 Two years later, a man's body was found in an apartment in Shannon.
"The man had kept very much to himself, but some local people did suggest that the man might have been British," said local Garda Inspector Paul Slattery.
"The man is buried at Illaunamanagh Cemetery in Shannon", he added.
Inspector Slattery is now investigating both recently exhumed unidentified cases and is appealing to the public to cast their minds back to 2001 and 2003.
"We now have DNA profiles of both unidentified men and we would encourage people to contact us with any suggestions as to who either man might be. We want to get answers for families of missing people."
There has never been a better time to solve unidentified cases.
The wonders of modern forensic science have helped solve a number of such cases in recent years.
But with many of the solved cases, issues have been highlighted where opportunities had been missed in previous years to link missing persons cases with unidentified bodies.
While Prime Time has established there are 22 unidentified bodies, it is safe to say the full number is higher.
There is no publicly accessible database, and gardaí have not published such figures previously.
The current batch of gardaí are learning along with the rest of society that there are cases of people who were buried decades ago that have been forgotten about.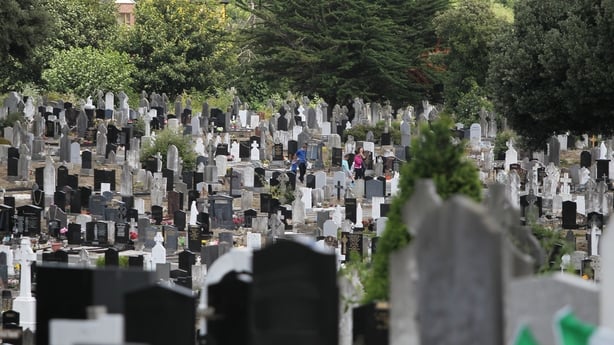 The cases are not necessarily a secret, but in a pre-digital age, and where paper files have been stored away or lost, there are cases of unidentified people that are being uncovered as gardaí do extensive research with coroners.
Two of the unidentified bodies from the list of 22 are of bodies found only this year: a man found dead in Dublin and a woman whose skeletal remains were found in Co Cork. But there are other cases where bodies were buried decades ago and information is only coming to light about them now.
Co Wexford has the largest number of unidentified cases, with six people buried without their names. Co Clare has five. There are also unidentified bodies in counties Cork, Galway, Wicklow, Sligo, Dublin, Leitrim and Meath.
The case in Meath is a man whose body has rested at St Mary's Cemetery in Navan since May 1991.
The man's body was found near Dunboyne the previous month and, despite garda efforts at the time, the man's identity was not established.
The case is instructive in terms of learning lessons about unidentified cases. The discovery of the man's body was not a secret.
Indeed, it was reported in a local newspaper at the time. But the case was not reported nationally, and, in time, people who knew about the case either forgot about it, assumed it had been solved, or assumed someone else was doing something to solve it.
A full garda review of the case is currently underway and detectives are determined to do everything they can to solve the case.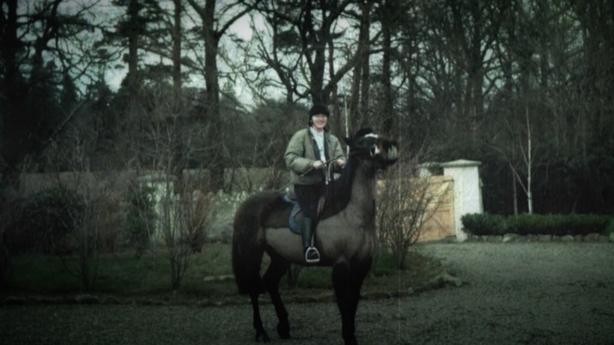 Claire Clarke Keane sister Priscilla is missing from Co Wicklow since 1988. Claire, from Navan, Co Meath, and the rest of her family have long campaigned on behalf of unidentified bodies.
In 2007, Claire successfully lobbied minister for justice Brian Lenihan to permit an exhumation of an unidentified woman in a graveyard in Co Wexford who might have been Priscilla.
It turned out the body was not a match for Priscilla and that, unfortunately, this woman remains unidentified.
But Priscilla Clarke's family have since campaigned on behalf of all unidentified persons, knowing that each such person has a family somewhere, and that every effort should be made to restore their dignity.
The efforts of Claire and her sister Frieda Halpenny have intensified since the death of their mother Nan in March of this year. Claire told Prime Time that the State needs to do more for unidentified cases.
"If we were facing a situation where we had 22 people in a mass grave in Ireland people would be jumping up and down and we would have all the resources put into identifying the people in the mass grave," she said.
"But because they are in individual graves scattered around the country, people sometimes don't even know about them."
We need your consent to load this Datawrapper contentWe use Datawrapper to manage extra content that can set cookies on your device and collect data about your activity. Please review their details and accept them to load the content.Manage Preferences
Referring to the case of the unidentified man in Navan, Claire said it was very sad.
"This man has been lost twice. He was lost to his family, and then he was buried in Navan and not remembered. So he was lost again to the system," she said.
"That is heartbreaking. It is absolutely heartbreaking. We have to reach out to whoever can fix this."
One other case that is currently being actively investigated is a man whose body has rested unidentified in Co Leitrim for 35 years.
The man's body was found washed up on Kinlough beach in the county in 1986.
Earlier this year, the man's body was exhumed so that a full DNA profile could be taken.
"The man had distinctive tattoos, which may help jog people's memories," said local Garda Inspector Michael Collins.
"He had tattoos on both upper arms and forearms, including a shamrock tattoo on his right upper arm and also the word 'Éire' tattooed on his left forearm."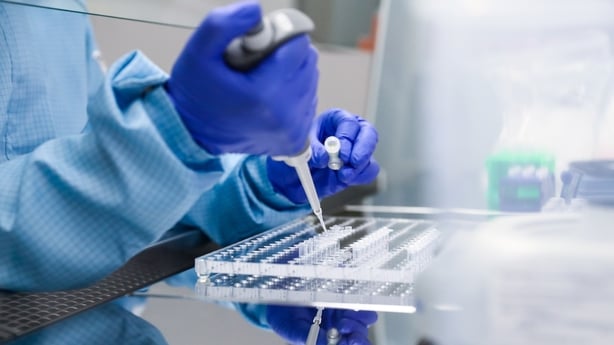 Gardaí are liaising with the PSNI about the possibility that the man may have travelled from Northern Ireland to the Co Leitrim or Co Donegal coastline.
There is a real hope that the case might be solved now that a DNA profile has been established.
Back in Navan, Claire Clarke Keane said that coroners need to hold inquests into all unidentified cases.
"Such inquests would be held in public so the public would then know these cases of unidentified people exist. The Department of Justice should establish a protocol to ensure this happens."
There are many positives to consider in relation to current work to identify people.
According to Dr Dorothy Ramsbottom of Forensic Science Ireland, a total of 270 families of missing people have now given their DNA to gardaí or forensic scientists to be compared to all unidentified remains.
"While we have 270 samples relating to different missing people we actually have more samples than that," Dr Ramsbottom told Prime Time.
"We encourage as many family members as possible to give DNA as it may be a parent or a child or a sibling whose DNA might assist us with bringing answers to these cases."
But there is so much work still to be done, especially in relation to historical missing persons cases. While 270 families have given DNA, the total number of people currently missing in Ireland is a staggering figure of 810.
If you have any information about unidentified cases, you can contact gardaí on 1800 666 111. You can contact Barry Cummins at barry.cummins@rte.ie