Over 150 days since most of the Irish hospitality industry was shuttered at Christmas, businesses like Lock 13 Brewpub in Sallins, Co Kildare are preparing to reopen.
Tuesday had been flagged as a landmark day on the long journey back to normality for hotels, restaurants, and bars.
But Fáilte Ireland's guidelines for the reopening of the industry will not now be published until today, leaving people in the business frustrated.
Speaking to Prime Time at his business in Sallins, Barry Flanagan, who runs the pub, restaurant, and brewery business with his wife OIa, said: "To be honest, two weeks before 7 June that we are supposed to be opening for outdoor hospitality, I think it is leaving it quite late in the day for Fáilte Ireland to release the guidelines."
"We have been tentative in taking bookings because we don't know what guidelines have been adhered to."
Indications are that the guidelines will involve a limit of six people per table and there will be one metre between tables indoors. This will make a big difference to Barry Flanagan.
He said that a rule that there must be a two-metre gap between tables could reduce his capacity by as much as 70% and threatens the viability of his business. But a one-metre rule means his capacity is only reduced by 20%, improving prospects when indoor dining returns.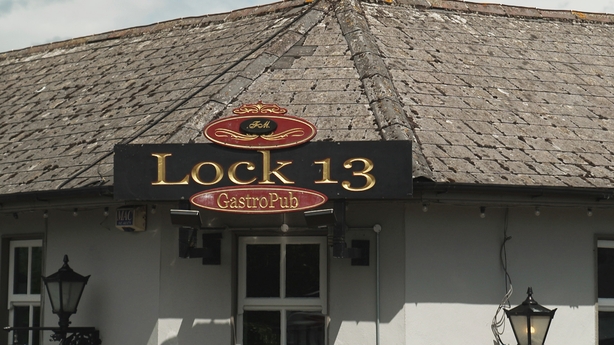 The controversial rule where customers were required to buy a substantial meal for €9 will be scrapped when the pubs reopen. Indications suggest that there may be a 105-minute time limit on indoor visits to pubs and restaurants.
This rule is a cause for concern for the owner of Lock 13. Barry said that customers want to come out and enjoy an evening. Before the pandemic, they would have stayed for two or three hours.
"It's a bit of a struggle to be telling them that it's 105 minutes to try and get them their starter, main course and dessert. It's a short time frame to have it," he said.
He said it puts pressure on floor staff and in the kitchen, with the added time pressure of getting dishes served.
Government ministers are expected to decide at Friday's Cabinet meeting when indoor hospitality will resume. So, will customers be apprehensive about returning indoors when that date is set?
Barry Flanagan acknowledges people were nervous for the previous reopening in June and December 2020.
"Now people are vaccinated," he told Prime Time. "The cohort of people who are most vulnerable are vaccinated. Nervousness is more subdued. It comes to the vaccination roll-out."