Priming The Parish Pump
Monday 21 October 2013 17.16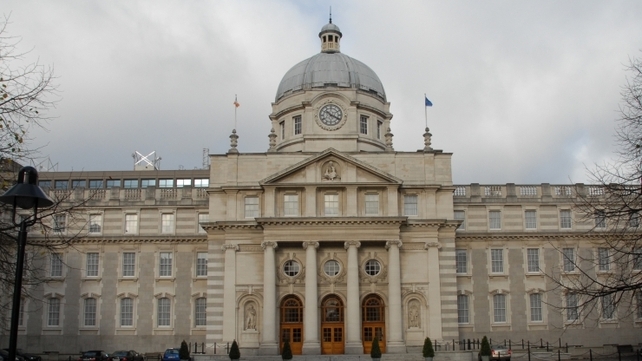 Katie Hannon, Prime Time's Political Correspondent and author of the Naked Politician, blogs ahead of tonight's programme on political and electoral reform:

Labour stalwarts still recall how much the late Frank Cluskey detested what he saw as the pointless tyranny of having to hold regular constituency clinics.

The former Labour party leader questioned the motivation of constituents who would present themselves in the poolrooms and lounge bars of Dublin South Central seeking succour, remarking: 'A third of the people that turn up at clinics want you to do something that's f**kin' impossible. Another third want you to do something that's f**kin' illegal. And the rest of them are only f**kin' lonely.'

Former Fine Gael minister Ivan Yates cites the tedium and the sheer volume of constituency work as one of the reasons he abandoned politics. 'I found myself spending seventy per cent of my time being a community worker and a social worker. I had to be honest with myself, as I came to 40, and ask if this was what I wanted to do for the rest of my life. And the answer was "no way!"'
Janet Traynor's engaging documentary on constituency clinics, 'Looking After Number One', lingers on one image that encapsulates the reality of life for an Irish TD: Limerick poll-topper Willie O'Dea squeezing through the hordes of supplicants that pack out the corridors outside his constituency office every Saturday morning. It neatly captures the extent of the crucifying constituency workload that all TDs complain about, but most wouldn't dare ignore.

Given what little power backbenchers have in our parliamentary system, one might unkindly suggest that dealing with constituents' business does at least give our elected representatives a professional purpose. But of course the reality is that even ministers must keep one eye firmly trained on constituency business, always fearing that a hard-working party colleague might wrest their seat out from under them while they are otherwise preoccupied with affairs of state. As Mary O'Rourke knows only too well.

It has long been assumed that rampant parish pump priming is rooted in our Proportional Representation - Single Transferable Vote (PR-STV) system which pits candidates from the same party against each other. As they can't fight it out on policy grounds, they must dig in on the battleground of constituency service. It's an arms race where the pace is set by the most prolific representation maker. Mayo was long seen as a constituency where this business was particularly pervasive, with Enda Kenny and Michael Ring notoriously all but elbowing each other out of the way in a bid to attend to the needs of their constituents. With four of the five seats in Mayo now held by TDs from the same party, one can but imagine the amount of competitive funeral attending currently deemed politically necessary.

So is it time for fundamental reform of our political system? While there are many who would argue that such change is long overdue, some political scientists would warn that we should tread cautiously. That swapping PR-STV for some variant of the different list systems in use across Europe would simply drive a wedge between the politicians and the people who elect them and run the risk of having a body politic that is dangerously divorced from the mood and needs of the people.
There is also interesting research that suggests that changing the political system might have little or no bearing on a country's political culture.

The Irish National Election Study confirms that the most important criterion for Irish voters is the ability of candidates to look after the needs of the local constituency. Changing such deeply-embedded political priorities would require an enormous shift in thinking by both the electorate and the elected. I wouldn't hold my breath.
Prime Time, RTÉ 1, 22:35