Prime Time - 7th February 2013
Thursday 07 February 2013 21.55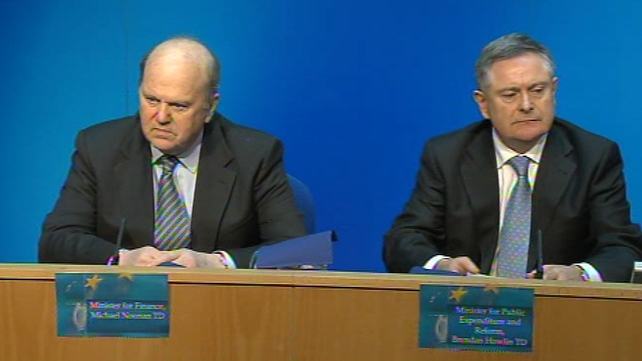 A done deal, although that was almost lost in translation. The ECB Governing Council, said President Mario Draghi, "took note" and did so unanimously.
Tonight, Prime Time will take stock of what that deal means in an extended programme. The promissory notes are torn up and replaced with a "basket" of government bonds; essentially an interest only loan. Is it the game-changer we were promised?
However, fiscal consolidation will have continue apace – so what difference will it make to us? Minister Noonan says it means a billion less cuts and taxes in the 2014 and 2015 budgets (although that still leaves €4.1billion of pain rather than €5.1billion).
George Lee will be live in Frankfurt and Robert Shortt will explain how we got to today. In studio, Pat Kenny will be joined by Minister for Communications, Energy & Natural Resources Pat Rabbitte, along with Fianna Fáil's Michael McGrath and Pearse Doherty of Sinn Féin. With Miriam O'Callaghan, respected economists Alan Ahearne and Colm McCarthy, and personal finance journalist Jill Kerby.
Prime Time, RTÉ 1, 21:35