Weapon Of Choice
Thursday 30 August 2012 19.31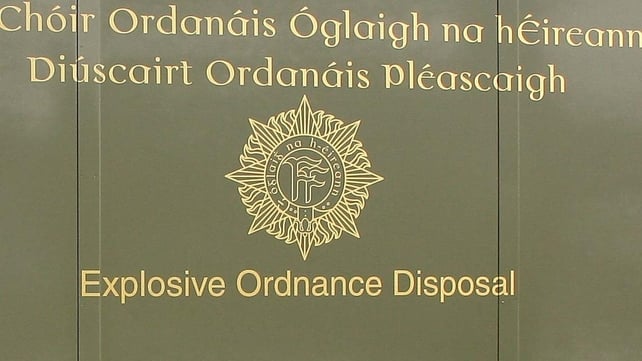 Barry Cummins blogs ahead of tonight's programme:

There are more pipe bombs on our streets now than any time over the last 30 years.65 viable devices have been found in ten different counties so far this year. 11 of those devices have actually exploded, the other 54 were found and made safe before they had the chance to explode.
Not since the 1970s and the height of the Troubles have as many Improvised Explosive Devices either exploded or been made safe by Army Bomb Disposal Teams. Where once it was paramilitaries planting these devices, now it's largely criminal gangs.
These gangs are using pipebombs to threaten and cause harm not just to other criminals but often to entirely innocent people. On 20th June last, an entirely innocent family suffered an appalling ordeal when a five and a half year old boy picked up a strange looking object outside his home in Co. Wicklow.The pipe bomb exploded in his hands causing horrific injuries. That device was particularly sophisticated, but the pipe bombs being found across the country vary from the very crude to the very sophisticated.
The Department of Justice has told Prime Time that significant Garda investigations have determined that it is not just a small number of people who are manufacturing these devices. Since June of last year, 95 people have been arrested by Gardai investigating pipe bomb attacks, with 24 of those people being charged.
However, despite this Garda activity, the number of pipe bomb incidents is on the increase. Pipe bombs are relatively cheap to make, and have become a new weapon of choice for criminal gangs.
How big is the problem? What is being done to tackle it? Join us tonight.
Barry Cummins
Also on tonight's programme, Robert Shortt examines what is happening with the Government's forthcoming property tax, what form it is likely to take and how easy or otherwise it will be to implement. In addition to all this, our Washington Correspondent Richard Downes reports from the Republican Convention in Florida ahead of Mitt Romney's acceptance speech and has an exclusive interview with Romney's chief strategist Kevin Madden.
Prime Time, RTÉ 1, 21:35