Prime Time - 9th August 2012
Thursday 09 August 2012 20.04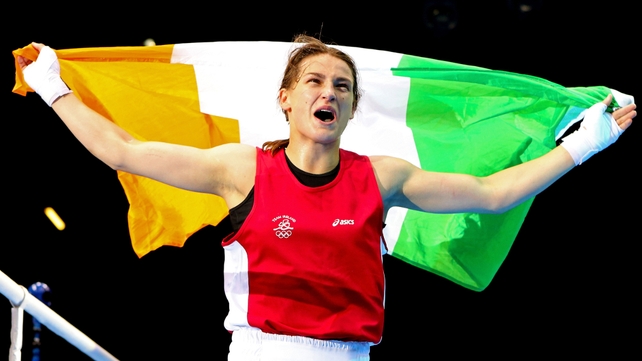 On tonight's programme:

Katie Taylor today took gold in her historic boxing victory over Russia's Sofya Ochigava and London 2012 has been an Olympic Games to remember for Ireland's athletes, with a medal haul that is currently our best since 1956, and may yet even eclipse that. With the exceptional performance of the boxing team, Prime Time asks just what they're doing right and what it would take for our other sports to yield similar returns. Team GB have jumped up the medals table this time but after spending hundreds of millions. In our time of austerity can we afford to emulate our neighbours, or is more it about spending the money we have wisely? In studio, Richard Crowley will be joined by Leo Varadkar, Minister for Transport, Tourism and Sport, and (via satellite link from London) by Chris Jones, Performance Director of Triathlon Ireland.
Also tonight, we have an exclusive interview with Ailish Smyth, who sued her father for damages for sexual assault and was yesterday awarded €375,000 in the High Court. Ailish tells Katie Hannon why she took the civil action and reacts to the judgement.
Finally, we examine the growing problem of metal theft around the country. With the price of scrap going through the roof, we examine a crime that is seeing both public and private property being stolen on an astonishing scale.
Prime Time, RTÉ 1, 21:35

Contact Numbers

If you feel you've been affected by any of the issues addressed in the Ailish Smyth interview, you can contact the Dublin Rape Crisis Centre on their 24 hour national helpline: 1 800 778 888, or One In Four (Monday to Friday, 0930-173): 01 6624070.

Regarding the metal theft item, ESB Networks would like to appeal to members of the public to be vigilant of any suspicious activity in the vicinity of electrical equipment and to contact ESB Networks Emergency Number 1850 372 999 or contact the Gardaí.