The Deal In Dublin
Thursday 21 June 2012 19.58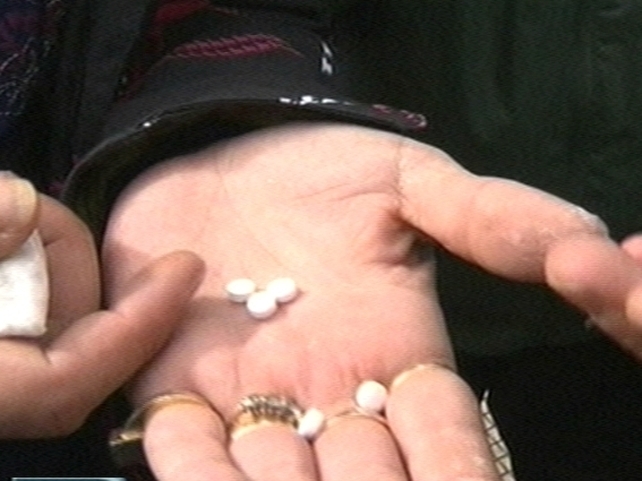 On tonight's programme:



Yellows . . . Blueys . . . Zimmos . . . Gear . . . Juice . . . Brown . . . Dollys . . .Qs . . .

Street-level drug dealing in Dublin City exists in its own world, its own language.
Every day in 100sq metre area around O'Connell Street, Dublin drugs are openly bought and sold with the public oblivious to what's happening.

It's a cat and mouse game between Gardaí and Dealers, say local shopkeepers.
Dealers know they have a captive market, though. Within walking distance of O'Connell Street, there are numerous drug treatment clinics operating.

An "absolute killer", one drug addict states about the fact he takes 100km round trip 5 days a week, into the city to get his methadone. Drugs are constantly "in his face".

He wants out of the city, but he has medical problems beyond his addiction that only the specialist clinics in the inner city can handle.

"You name it, we have it....Bipolar, psychosis, schizophrenia" says the Clinical Director of Dublin's biggest clinic, Trinity Court.

Tonight on Prime Time, "The Deal in Dublin" brings you face to face with the reality of drugs and drug dealing in Ireland's capital city.
Also tonight, the report of the Independent Child Death Review Group made for disturbing reading. It's 427 pages are a tragic summary of the lives of 196 children either in care, aftercare, or known to the HSE who died in a ten year period .
Over the past five years Prime Time has told the tragic stories of many of the children who died in state care such as Tracey Fay, Danny Talbot, David Foley, Devlin Kavanagh and Daniel McAnaspie.
With the publication of this report we learned that there are dozens of other cases of vulnerable children who were failed by the state that were never reported.
"It shows a child protection system that is wholly inadequate, a system that is designed to protect children did anything but that. The issues that emerged...human error, poor practice, refusal of professionals to be accountable, avoidance of responsibility." , author and chair of the review group, Geoffrey Shannon told Prime Time.
Six thousand children are currently in the care of state - many living happy and fulfilled lives. But this report tells us that there are still serious questions about child protection.
The government has promised a new child and family agency that will take responsibility for child protection away from the HSE.
But there are crucial questions about how and when this will operate... and in particular if it will be funded adequately?
Prime Time, 21:35, RTÉ 1