In 1979, Pope John Paul II's declared at a youth mass in Ballybritt: "Young people of Ireland, I love you."
Almost 40 years later, Ireland, the Catholic Church and young people have all changed.
Abuse scandals continue to be revealed, church attendance has fallen rapidly, and many parishes are now run by a single priest.

The young people of Ireland know the recent history and controversies, but only have their parents' memories of that time in Ballybritt in 1979.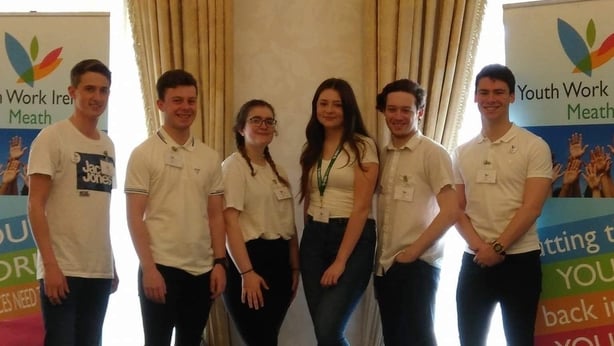 "You're more able to express what your religious belief is and you're allowed to be different from your family" said 16-year-old Victoria Borsuk at Youth Work Ireland in Navan, Co Meath.
Victoria, originally from Poland but living in Ireland for 12 years, was raised Catholic. However, she's interested in science and doesn't have faith.
Her peers at the local young people organisation are on a similar wavelength. The group of six young people were all baptised and raised Catholic.
17-year-old Ciara Purvis said she considers herself agnostic.
She said: "As you get older you start to question it. You're like 'Well, how does this logically work and scientifically work?'."
Ciara said that when she started to learn about what the Catholic Church had done in the past, she wanted to disconnect from it.
For 16-year-old Michael Folan, he said he is in the "minority".
He said he would consider himself Catholic but struggles with the church's relationship with the LGBT+ community, particularly after they were dropped from promotional material produced by the World Meeting of Families earlier this year.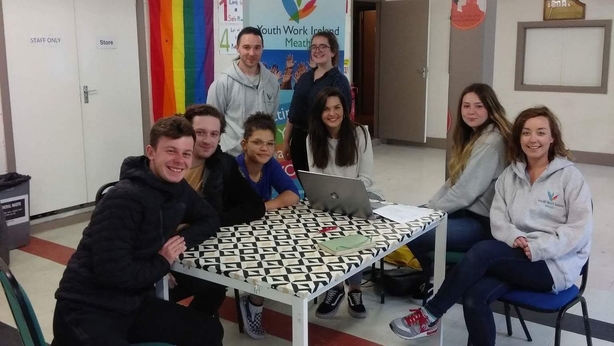 Irrespective of faith, the Catholic Church's relationship with the LGBT+ community is a concern echoed throughout the Navan youth group.
Ciara said she thinks as society changes and leans towards equality, "the church needs to say 'OK maybe our ideals and ideas weren't exactly 100% correct, maybe we need to move forward as society does as well'."
The group members don't understand or don't know the church's stance when it comes to the LGBT+ community, and that bothers them.
Not too far from the teenagers is the Columban Missionaries in Dalgan Park.
It was here where Archbishop of Dublin Diarmuid Martin, at the beginning of July, warned of a "growing alienation between young people and the church".
---
From the Archives: Pope John Paul II addresses youth of Galway in 1979
Read more: The Pope in Ireland
---
Fr Donal Hogan, Columban Deputy Designated for Safeguarding Children, said he thinks it is more than alienation; he thinks young people see the church as irrelevant.
When told that some young people's concerns lie with the church's stance on the LGBT+ community, he said: "I think there is more openness coming in the official church… I mean in [Pope] Francis."
"I would hope that there is some signs of encouragement given to people to show that we are the church. It's not just the bishops and those with collars. We are the church," Fr Hogan said.
A report in March of this year found that Irish people between the ages of 16 and 29 rank among the most religious in Europe.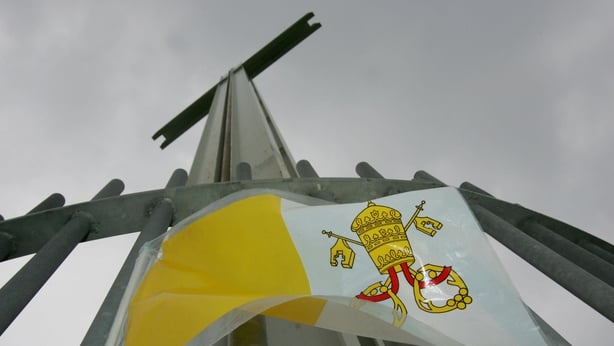 A young people's Catholic group in south Dublin says it's challenging having faith and there can be a certain stigma attached to it.
Pauline Fogerty says she feels like she can be on the defence and admits that the church could be more open when it comes to different communities.
Other members though, are not on the same page, further blurring the message of inclusivity.
Some in the group say homosexuality is a sin and others say sexual relations outside of marriage are wrong. 
One member who is gay said those comments in the group used to hurt him but not anymore.
He said that he knows God loves him and LGBT people, and hopes the Catholic Church can become more open to people.
Fr Chris O'Donnell in Dublin is trying to make that happen.
He came to the nation's attention last year, when hundreds of young people in his home diocese in Limerick appealed to Pope Francis not to move him to Dublin.
Now almost a year in the capital, the Adare native says after hearing young people's concerns about church scandals and its relationship with the LGBT community, he hopes the church's teaching will evolve. 
"We are learning more about people. We are learning more about sexuality.
"If I can't change teaching of the church, well I just have to put my energy into making sure that no LGBT community member ever feels alienated by me. I always say that to people who feel disempowered."
We need your consent to load this SoundCloud contentWe use SoundCloud to manage extra content that can set cookies on your device and collect data about your activity. Please review their details and accept them to load the content.Manage Preferences