The Taoiseach has told the Dáil that he "must have been" briefed about the State's nursing home charges legal strategy.
He described it as a "sound policy approach and a legitimate legal strategy".
Leo Varadkar said the matter has been grossly misrepresented and it was never the policy of the Oireachtas to provide free private nursing home care for medical card holders.
He said the idea that governments had prevented people getting refunds they were entitled to was "far fetched".
The Dáil heard that the Attorney General is now preparing a report for Government on the matter and it will be published after it goes to Cabinet next week.
The leader of Sinn Féin has accused the State of forcing elderly people to pay for nursing home care.
Mary Lou McDonald said successive governments had pursued a heartless strategy knowing it would hit the least well off the hardest.
She said it was a carefully designed plan to stop people getting their money back and Government has a strategy to cover its tracks.
The exchange comes as Government is facing calls to detail how much was known by politicians about a State strategy to contest claims from people who believe they, or their relatives, were wrongly charged for nursing home care.
The Oireachtas Health Committee will meet to discuss the matter, with some opposition TDs likely to request that former health ministers, including Mr Varadkar, appear before the committee next week.
The State has a legal strategy to defend cases taken by those seeking compensation for some nursing home charges dating back several decades.
A Government spokesperson last night confirmed the strategy was in place. However, the spokesperson said it pre-dated July 2011 and was pursued by successive governments.
Whistleblower claims
Claims by a whistleblower on the issue were published in the Mail on Sunday newspaper.
It was claimed that the State had pursued a strategy to curb financial compensation to the families of people who were forced to pay nursing home charges over three decades.
Many medical card holders had to pay for this care over a 30-year period, but in 2005 it was found that they had been entitled to it free of charge.
This resulted in more than 1,000 patients filing complaints with the Office of the Ombudsman.
"It has been misrepresented," said the Government spokesperson.
"The strategy was to defend the cases relating to private nursing homes on several grounds, in particular that medical card holders did not have an unqualified entitlement to free private nursing home care."
The spokesperson added that a limited number of individual cases were settled where there were complicating factors.
"No case ever proceeded to a hearing. In the case of public nursing homes, a scheme was put in place and €480m was paid to former residents or their families," they said.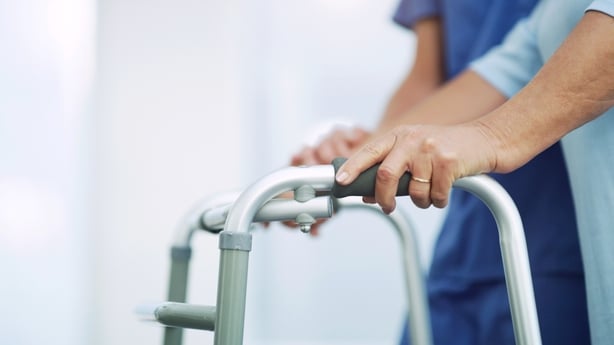 Social Democrats co-leader Róisín Shortall told the Dail that the 2005 Travers report uncovered three decades of a regime of illegal nursing home charges.
She said the report blamed systematic maladministration but there were also shortcomings at political level.
She said current Tánaiste Micheál Martin, who was Minister for Health at the time, maintained he was never briefed, which was hotly disputed by then secretary general Michael Kelly.
Ms Shortall said we are again being told ministers did not question or probe the issue.
She said the State may have disputed liability but the legal strategy was not that clear cut and cases were settled as soon as discovery sought as that would uncover significant risks.
Mr Varadkar said the scheme was devised and agreed prior to him becoming minister in 2014.
He said he did not know if he had signed off on continuing it, but he said he would have as there was a duty to protect budgets.
'Confusion and lack of certainty'
Earlier, Ms Shortall said she was not aware during her time in the Department of Health in 2011 of a plan to keep compensation payments quiet. She was the Minister of State with Responsibility for Primary Care at the time.
Speaking on RTÉ's Morning Ireland, she said she did not have a role in terms of nursing home or long-stay care.
She said it is important to get sight of the memo and that a number of documents "that are critical to this entire issue" are published.
She said the "confusion and lack of certainty" around charges and legal entitlement to healthcare "has been a problem for many, many decades".
Ms Shortall said she wrote to the Oireachtas Committee on Health yesterday to request a special sitting.
In response to claims that Simon Harris was briefed about the nursing home charges legal strategy during his time as health minister, a spokesperson said: "Minister Harris does not have access to the documents referred to …. He has not been Minister for Health since 2020. The minister is engaging with the Department of Health on this matter."
While a spokesperson for Minister Helen McEntee, who was a junior health minister between 2016 and 2017, said: "The minister is on maternity leave."
A spokesperson for Mr Varadkar said that the minister for health referred to in a memo in today's Irish Daily Mail is not Mr Varadkar. It is understood to refer to a previous minister for health.
'Transparency around the issue is needed'
Labour leader Ivana Bacik said that she has spoken to former minister Brendan Howlin and he does not recall any documents referring to a legal strategy on nursing home charges or being briefed on such a strategy.
She said Mr Howlin had also spoken to former Tánaiste Eamon Gilmore, who also said he was not aware of such a plan.
Ms Bacik said transparency around the issue is needed and she called for the publication of all documents.
She said there were unanswered questions around when this policy was created, who was aware of it and what was the Attorney General's advice.
Ms Bacik said what appeared to be a conservative legal strategy was not in the public interest.
Alone CEO seeks independent commissioner of ageing
The Chief Executive of Alone has said he would like to see the establishment of an independent commissioner on ageing that would operate in a similar manner to an ombudsman.
Speaking on RTÉ's Today with Claire Byrne, Sean Moynihan said: "I think unfortunately the State in general - not just the Department of Health - has a track record that when it makes mistakes, of not rectifying those mistakes in the public interest.
"Maybe this is an opportunity to move forward with a new attitude to come out and deal with something that where a mistake was made to actually compensate people, rather than what looks like only those who had the ability to take legal cases actually got what they were entitled to."
Meanwhile, Michelle Murphy of Social Justice Ireland said it is "really important" that all documentation relating to this is made available in the public domain and goes to the Oireachtas Committee on Health.
Speaking on the same programme, she said Ireland is not planning for its ageing population.
"We need to look at things like long-term care in the community, investing in community nursing facilities, planning for ageing," she said.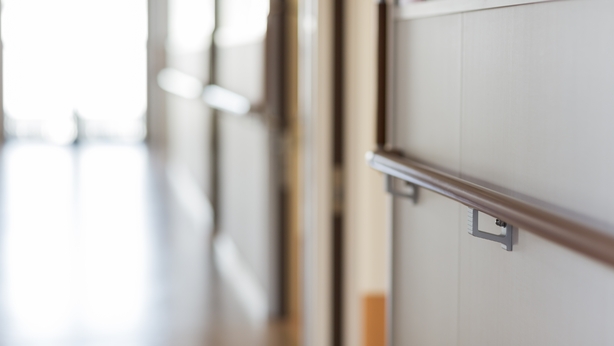 Head of advocacy with Age Action Celine Clarke said that many of the people who paid nursing home charges were on low incomes and "needed the protection of the law".
Speaking to RTÉ News at One, Ms Clarke said: "Under the 1970 Health Act people were entitled to free nursing home care in public beds, but the State charged many of them and continued to charge many people over 30 years knowing it was illegal to do so.
"There was a health repayment scheme established in 2006, but it had very, very narrow terms of reference."
Ms Clark said that while 20,000 families are reported to have received €477m between them, patients who had to fund their own care, because of a lack of public space, were excluded from the scheme.
She said that the terms of reference also limited the scheme to those who were still alive or who had died in or after 1988.
Additional reporting: Sandra Hurley