The shortage of housing is undermining the economy and more than 60,000 new homes a year are needed to address the crisis, Sinn Féin's Pearse Doherty has said.
Speaking in the Dáil, Mr Doherty said the Government's housing targets need to be revised upwards immediately because they are "clearly, clearly flawed".
If this does not happen people will be trapped in a worsening housing crisis, Mr Doherty said.
He also called for an independent body to assess the "real" level of housing need and he said the Housing Commission has found the Government's figures are "way off target".
Responding, the Minister for Transport Eamon Ryan (below) said 29,851 new homes were built last year which was ahead of the Government's target of 26,000.
The Minister said it was the Government which had requested the research from the Housing Commission which Mr Doherty had referred to.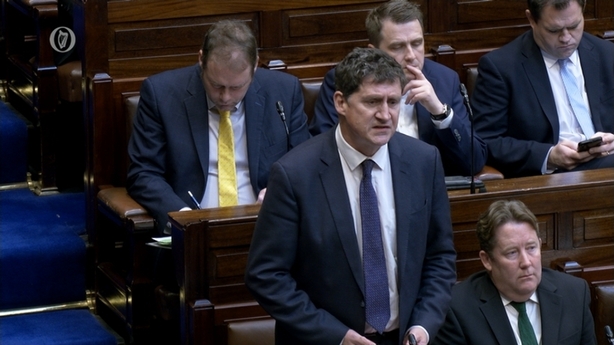 "We need to go further ... we need to err on the side of more," the Minister said but he rejected Sinn Féin's accusation that the Government was "planning to fail," and he insisted the Housing for All strategy was the correct one.
Separately, the leader of Aontú Peadar Toibín said there is now a two-tier mortgage market with more than 100,000 families being treated like second class citizens, and he called on Mr Ryan to intervene and regulate the vulture funds.
Minister Ryan warned that the Government "cannot become the regulator again".