Sinn Féin has revealed that it has now uncovered a total of five separate expenses worth €2,016 which should have been included in the party's 2016 declaration to the Standards in Public Office Commission.
The party said in a statement that it regretted the omission which now means it will have to resubmit its return for General Election 2016.
The expenses were for six press conferences held in Dublin venues: the Westin Hotel €360, Wynns Hotel €397.20, Royal Irish Academy (for two events) €600, the Gresham Hotel €250 and the National Gallery €553.50.
A spokesperson for the party said the use of these venues "should have been included in our election return seven years ago. We regret that they were not".
He added: "All these invoices - bar one - were paid at the time. The remaining invoice has now been paid."
He added: "The maximum amount permitted to be spent by Sinn Féin in the 2016 general election campaign, per SIPO rules, was €229,000 at a national level. Even with the addition of these invoices, Sinn Féin's election expenses were less than a third of this amount."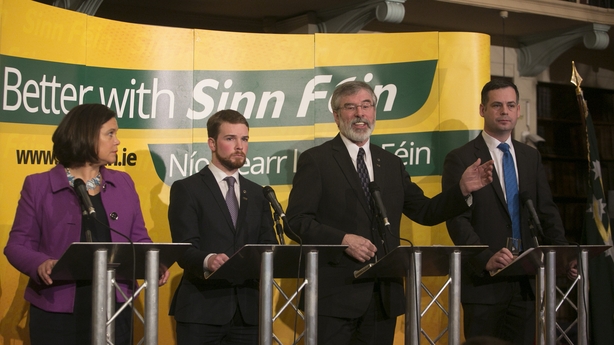 Fine Gael Senator Regina Doherty said the fact that Sinn Féin has admitted it will have to amend its 2016 returns raises "more and more questions".
"Sinn Féin had two events at the RIA in February 2016 as part of their general election campaign.
"At their manifesto launch, Mary Lou McDonald, Pearse Doherty and Gerry Adams spoke about 'detailed, fully costed and realistic proposals', but they never even paid a €600 invoice for the room hire," Senator Doherty said.