The selection of government ministers and the jobs they are assigned is rarely a staid or perfunctory task.
Think back to Dara Calleary's failure to secure a full cabinet position in June 2020 or Norma Foley's meteoric rise to ministerial office after a fleeting sojourn as a new backbench TD.
In 2014 Enda Kenny culled one of his oldest friends from Cabinet when Jimmy Deenihan was removed to make way for fresh appointments which included Paschal Donohoe and Heather Humphreys.
More than eight years on those two ministers have a nailed down place in the next Cabinet, and Mr Donohoe even knows that he will become Minister for Public Expenditure.
The demeanour of Fine Gael senior ministers this week suggested they believe some switches might be on the horizon but their presence at Cabinet in four weeks' time is highly probable.
But for Fine Gael it is this novel brand of political consistency that is alarming some within the party.
Two years out from an election there are concerns that "the same old faces" are going before the electorate for a third time.
That said the view at the higher echelons of the party seems to be that recent opinion poll support levels negate the need for significant personnel changes.
"We've had a good period since the Dáil came back after the summer and that has settled things," one party figure said.
But some change is inevitable, and it is possible that Simon Coveney will replace Leo Varadkar at the Department of Enterprise.
That move would be proceeded by the anticipated Micheál Martin move to Foreign Affairs.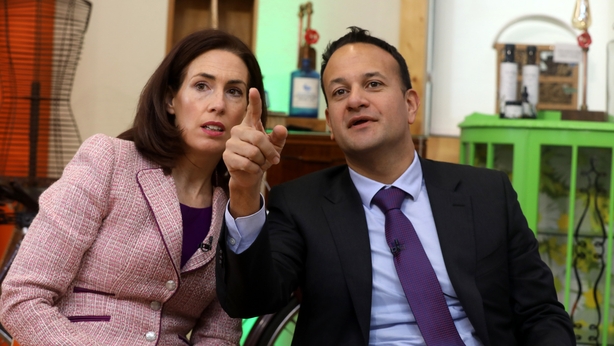 The Government Chief Whip position will rotate on 17 December with Hildegarde Naughton the most likely beneficiary, on first reading at least.
However, current Fine Gael whip Brendan Griffin, along with well-regarded junior ministers, Peter Burke and Damien English, are also in contention.
Some in the party believe there is an outside possibility of Dún Laoghaire TD Jennifer Carroll MacNeill being elevated from the backbenches to Cabinet.
The last Fine Gael TD to follow this path was of course Josepha Madigan in 2017.
"Any remote prospect of Mr Coveney returning to the Department of Agriculture to shore up the famers' vote for Fine Gael is not enthusing the party's rural TDs"
It is thought that at least one other cabinet portfolio could be swapped between Fianna Fáil and Fine Gael.
This could possibly be Justice, or it might result in the party's exchanging roles in the Department of Agriculture and the Department of Social Protection and Rural Affairs.
Suggestions though that Fine Gael is casting covetous glances at the Department of Agriculture seem somewhat exaggerated.
In fact, it is the Department of Rural Affairs which TDs view as the more effective way to deliver financial support to rural constituencies these days.
And those announcements of grant aid to small towns and villages are delivered almost weekly by Heather Humphreys.
Indeed, any remote prospect of Mr Coveney returning to the Department of Agriculture to shore up the famers' vote for Fine Gael is not enthusing the party's rural TDs.
Some of them say when he last held the role, responses to intricate queries and representations were seldom brisk and a few felt approaches to the previous holder of the office yielded more.
That at the time was Fianna Fáil's Brendan Smith, who was an opposition TD but "still had good contacts" in the Department of Agriculture.
Justice
There is a trickle of concern too about talk that the Department of Justice might be rotated to a Fianna Fáil Minister.
A number of TDs believe late night street crime is a pressure point for Fine Gael, the party which likes to point to its law-and-order credentials, in towns around the country.
"If Fianna Fáil were seen to make any progress on that it would be very bad for us in the election," one TD said.
One area of law that will definitely be in Fine Gael's possession next month is the role of Attorney General.
The current incumbent Paul Gallagher is well respected by all sides in the coalition, but Fine Gael is keen to appoint someone new to the role for the second half of this Government's term.
Junior ministers
In the junior ministerial ranks, there are three ministers said to be close to the exit door.
They are Frank Feighan, Josepha Madigan and Colm Brophy.
Likely replacements include Neale Richmond, Alan Dillon and Ms Carroll MacNeill with Brendan Griffin well placed for promotion too if he does not get the Chief Whip role.
The midwest duo of Kieran O'Donnell and Joe Carey are seen as longshots for ministerial office.
Changes at the top table of Government will precipitate a realignment of the junior minister roles too.
The European Affairs post is linked to the Taoiseach's Office, which would suggest that Thomas Byrne will be replaced by a Fine Gael Minister, possibly Neale Richmond.
Seán Fleming's junior role at Finance is also set to rotate to a Fine Gael minister.
This will be set in train by Michael McGrath's switch to the finance ministry.
Another seeming certainty is that Darragh O'Brien will remain in situ at the Department of Housing.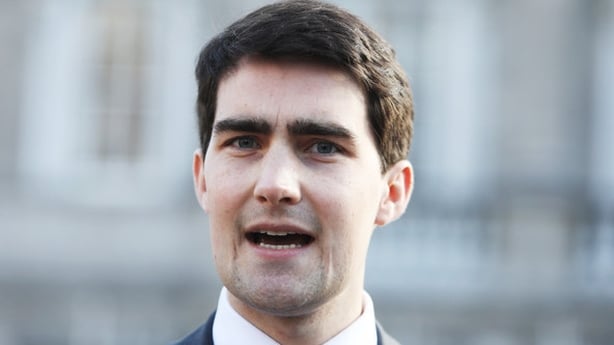 Still unresolved though is whether Jack Chambers side steps out of the Chief Whip post into a super junior role or whether he is promoted to a full cabinet position?
One of the longest running rumours In Leinster House suggests that the medically qualified Dublin West TD could replace Stephen Donnelly as Minister for Health.
It is notable however that Minister Donnelly's colleagues have slowly come around to the view that "he's not bad" in what is a challenging job.
"He's not in the headlines every day and he has not faced a confidence motion, so I think he's doing alright," said one TD in a comment reflective of the current thinking on the matter.
Should he be demoted, however, and replaced by Mr Chambers it would create a space for a new super junior Fianna Fáil minister.
In such a scenario, Anne Rabbitte, Mary Butler or Dara Calleary would be the front runners.
If any of these trio are promoted, it would pave the way for the appointment of a new junior minister with Kildare-North TD James Lawless seen as next in line.
Health for justice
There is another possibility that could be put on the table when discussions on Government changes get underway next month.
It is a remote possibility that there might be a proposal to swap Health for Justice.
It might be a hard sell given that the instinctive reaction from many in Fine Gael to such a notion prompted the following undiplomatic rhetorical question: "who the f*** wants Health?"
Fine Gael figures insist that Justice would only be handed over if there was "something good" offered in return.
One thing is clear, the Green Party are going to remain unshuffled, and all ministers will retain their positions.
Amid all the excitement of this chess game there is another prestigious political position, albeit slightly out of sight, up for rotation in December.
Senator Mark Daly's high-profile stint as Cathaoirleach of the Seanad will end and a Fine Gael Senator will secure the robed role.
The consensus is that Jerry Buttimer will get the nod from the party leader but some of the party's old guard want it known that Senator Joe O'Reilly has always deftly handled proceedings when deputising for the Cathaoirleach.
Not too many sleeps left now until all will be revealed.