Taoiseach Micheál Martin has defended the Government's housing policy following figures showing that there was a record number of people staying in emergency accommodation last month.
He said that "the housing policy is going to get there but it is going to take time".
The Fianna Fáil leader was speaking ahead of the party's Ard Fheis in Dublin.
He told reporters that there were "challenges" as the country emerged from Covid-19, such as an escalation in building costs.
But he said there was "not an absence of resources or an absence of strategy".
He said that solutions to the housing crisis were not related to introducing a ban on evictions because the Government did not want to reduce the supply of rental accommodation.
He added that the Government would build a record number of social houses this year.
Micheál Martin expressed confidence in Minister for Housing Darragh O'Brien who he said was working "flat out".
He also confirmed that Minister O'Brien would remain in Housing after the December reshuffle.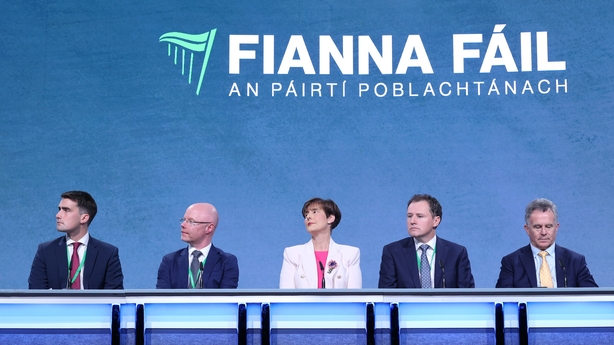 On the continuing financial chaos in the UK caused by its tax cutting mini-budget, the Taoiseach said that authorities here were keeping a "watching brief" on the situation.
But he also pointed to the difference between the reception given by the markets to the Irish Government's budget and the financial maelstrom caused by the British package.
He said: "The Government, through the budget, sought to alleviate the pressure on households in a targeted and strategic way, whilst also ensuring the public finances remain sound and the markets have clear visibility in terms of the Irish fiscal strategy."
The Taoiseach also welcomed developments at a meeting of EU energy ministers, which he said clarifies the way forward in terms of taxing windfall profits of energy companies.
He also condemned the annexation of parts of Ukraine by Russia today and said it escalated the "gravity" of the situation.