The owners of Celtic Tiger-era housing, some of which has been found to be defective, have called on the Government to give them 100% redress.
Protesting outside the Dáil, they said unless all affected householders in a development are supported, they won't be able to fix their problems.
Among those calling for assistance are Andrew Lawlor and his wife who bought their first home, a duplex in the Hunterswood development in Ballycullen in south Dublin, in July 2020.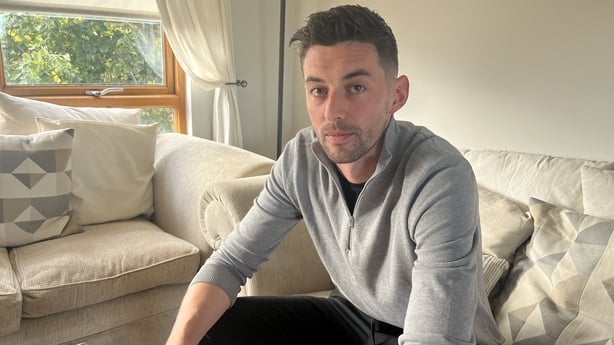 At the time, they said they were informed there were problems with the balconies that would cost around €2,000.
A few months later, they were told the bill would be about €21,000 and that a number of fire safety defects had been identified in a sample of apartment and duplex interiors and common areas by a Fire Safety Audit commissioned by the management company.
While the audit found the assessed apartments and duplexes were generally in compliance with building regulations and fire safety certificates, it found some shortcomings.
The couple said they were told it could cost up to €60,000 per affected unit to remedy.
"It's supposed to be a really exciting time to buy your first house and it's turned into a disaster. At the moment I think the place is pretty much unsellable. The plan was to buy this as a starter home and then in a couple of years move on, but if we can't sell it, that obviously impacts our future plans.
"We have a neighbour up the road who is on her State pension and she's terrified she doesn't know how she's going to be able to afford to get finance if she needs to."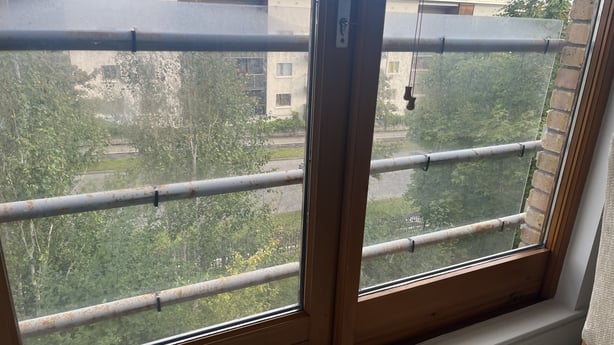 Residents of several developments that have been found to be defective or have shortcomings with workmanship or building materials requiring remediation gathered at the Dáil to call for 100% redress.
Supporting them was People Before Profit TD Paul Murphy, who said anything less than 100% redress for these homeowners would be unworkable.
"If you take an individual development, let's say half the people in that apartment complex have the money to pay for it and the other half don't, in that case the work won't be done. So unless the Government step in and say we are going to give 100% redress, we are not going to get on top of this problem."
The Department of Housing said the minister received a report on housing defects just six weeks ago, and is still considering its findings.
But it said Darragh O'Brien has repeatedly said the issue is a nettle Government needs to grasp, and that the Government is committed to helping affected homeowners.